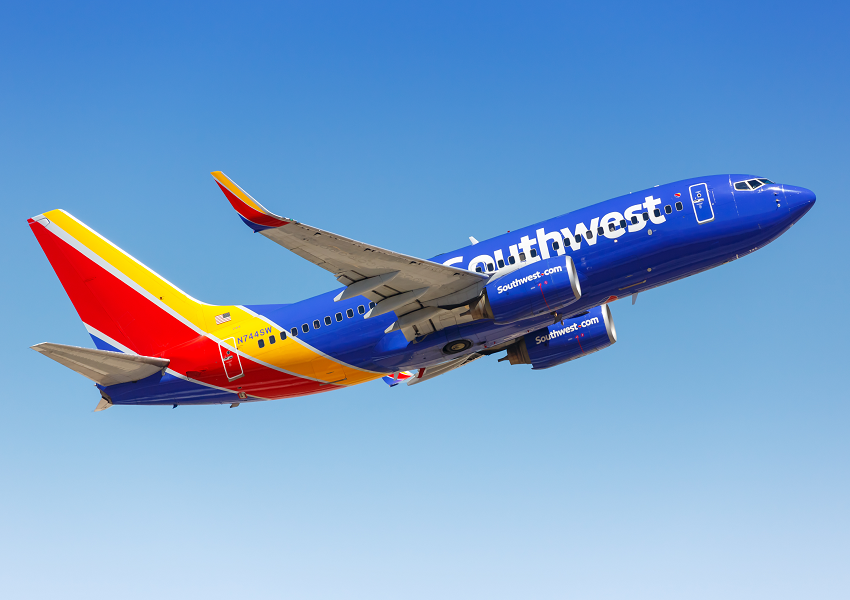 Southwest Stock: Why Bernstein Has a Different View
Southwest Airlines (LUV) stock fell 1.6% on Thursday after a prominent Wall Street analyst downgraded the airline. Bernstein analyst David Vernon cut his rating on the stock to "market perform" from "outperform." However, the analyst raised his target price on the stock to $61 from $58. His revised target price reflects an 8.7% return over the next year.
Vernon's rating downgrade on Southwest Airlines is surprising. Several other analysts upgraded the stock and raised its target price in recent months. On October 25, Wolfe Research set a target price of $62 on Southwest Airlines stock with a "buy" rating. Credit Suisse (CS) and Morgan Stanley (MS) also raised their target prices. Credit Suisse increased the target price by $5 to $60, while Morgan Stanley raised it to $63 from $60.
In September, Southwest Airlines stock received rating upgrades from two prominent Wall Street analysts. Macquarie analyst Susan Donofrio upgraded the stock from "neutral" to "outperform." She also raised the target price on the stock to $67 from $52.
Article continues below advertisement
Bank of America Merrill Lynch analyst Andrew Didora upgraded the stock to "buy" from "neutral." He revised the target price to $65 from $58. Didora thinks that Southwest has a better cost structure than other US airlines including Spirit Airlines and American Airlines. He thinks that Southwest could expand its margins despite higher capacity and slower demand next year.
Why did Bernstein downgrade Southwest stock?
Vernon thinks that investors are too optimistic about the Boeing (BA) 737 MAX's return and Southwest's performance in 2020. Notably, the Boeing 737 MAX has faced a global flying ban since mid-March following two deadly accidents within five months. The analyst warned that although the MAX's return to the skies is good news, it could disrupt Southwest's business on the cost or unit revenue front, according to Financial Insider.
Article continues below advertisement
Currently, Southwest Airlines owns 34 Boeing 737 MAX planes. The company will likely receive another 70 MAX aircraft next year. Vernon stated that the return of 34 grounded MAX aircraft might put cost pressure on Southwest Airlines. The low-cost carrier would have to incur significant expenses to make the grounded planes ready to fly again.
The delivery of 70 MAX planes next year would increase the company's capacity drastically, which would put pressure on airfares. On October 1, Southwest Airlines raised its one-way domestic ticket fares by $5.
So far, Southwest has improved its financials despite business disruptions due to the Boeing MAX grounding. In the third quarter, the company faced over 15,000 flight cancelations. Southwest's pre-tax income was hit by $210 million due to the MAX grounding. Despite the negative impact, the company managed to beat analysts' top-line and bottom-line expectations and marked a YoY improvement.
Article continues below advertisement
Peers suffer from the MAX grounding
Southwest isn't the only US carrier that's feeling the pinch due to the MAX crisis. Together, American Airlines (AAL) and United Airlines (UAL) own 38 Boeing MAX planes. American Airlines faced over 9,000 flight cancelations. The company's third-quarter pre-tax income was hit by $140 million. United Airlines managed to fill the MAX flying schedule with its older 737 series aircraft. However, due to older planes' lower efficiency, the company witnessed a YoY increase in operating expenses.
Despite the massive negative impact from the MAX grounding, American Airlines and United both reported better-than-expected third-quarter results. Also, both of the companies reported a significant YoY improvement in their respective third-quarter top-line and bottom-line results.
Southwest stock in 2019
After facing the labor dispute and Boeing MAX crisis, Southwest stock rebounded in the second half of 2019. With the YTD (year-to-date) return of 21%, Southwest stock is one of the top performers in the airline industry. The stock's YTD gain has outpaced the broader market and the iShares Transportation Average ETF's (IYT) returns. The Dow Jones Index and IYT have risen 15.9% and 14.4% YTD, respectively.
Most of Southwest Airlines' peers haven't kept pace with the broader market. Delta Air Lines (DAL) and United Airlines stocks have gained 10.4% and 8.5% YTD, respectively. So far, American Airlines stock has lost 6.4% of its market value in 2019.