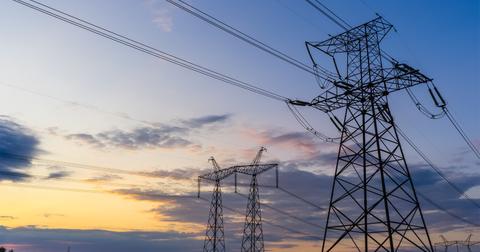 PG&E Continues to Burn amid Wildfires and Blackouts
By Vineet Kulkarni

Updated
While PG&E Corporation (PCG) continues to tackle deadly wildfires and preemptive blackouts, it's also readying for a major winter storm this week. The storm could cause significant outages in Northern and Central California.
PG&E was sternly criticized after its equipment was found to be responsible for last year's Camp Fires. Its power lines were also allegedly involved in last month's Kincade fires in Sonoma County. However, fire investigators still haven't determined the cause of these fires.
Article continues below advertisement
Mounting troubles for PG&E
PG&E has a deadline of June 30, 2020, to emerge from bankruptcy. However, the utility is struggling to reach a resolution between fire victims and creditors. PG&E's creditors and shareholders are also fighting for control of the utility. The lack of agreement between PG&E and its creditors over the restructuring plan and recent fires is delaying PG&E's path out of bankruptcy.
Meanwhile, according to a Bloomberg article last week, California Governor Gavin Newsom wants to add state-appointed members to the utility's board as part of its restructuring. Newsom also tried to settle issues with the involved parties early this month. He's threatened to take over the troubled utility if the talks fail.
Amid wildfires this season, PG&E has been implementing preventive power shutdowns. According to Reuters, there have been ten intentional power shutdowns this year, with one spanning more than five days last month. CEO Bill Johnson recently stated that the preventive power-offs could last for decades.
Article continues below advertisement
California blackouts
PG&E's preventive power outage efforts came under scrutiny amid the Kincade fires last month. Its power line broke down just before the fire started in Sonoma County. The utility also said during its third-quarter earnings release that liabilities associated with the Kincade fires might have a material impact. Notably, additional liabilities associated with the Kincade fire could make things worse for the utility, further delaying its exit from Chapter 11 bankruptcy.
PG&E is one of the biggest utilities in the country and serves around 16 million people. It filed for bankruptcy in January this year when the estimated cost of its wildfire-related liabilities reached $30 billion. The state fire agency held PG&E's power lines responsible for the devastating Camp Fires that ignited last November.
Article continues below advertisement
Sky-high volatility
PG&E stock has been extremely volatile throughout 2019. Utility stocks are generally perceived as defensive due to their slow and stable stock price movements. PCG's implied volatility peaked at 130% last week amid uncertainties. Utility stocks on average exhibited implied volatility of 11% last week. Implied volatility represents investor anxiety, and higher volatility generally results in a fall in stock prices. PCG's volatility peaked at 250% late last month. The stock has lost almost 70% so far this year. Interestingly, it's soared around 48% in the last month.
In comparison, peer utilities in the state Sempra Energy (SRE) and Edison International (EIX) are up about 35% and 24%, respectively, YTD (year-to-date).
Utilities (XLU) have had a remarkable run so far this year. They're up about 19% YTD, largely tracking the Dow Jones Industrial Average (DIA). Though top utility stocks have started looking expensive after an unusual rally, they continue to look attractive due to their dividends. Read Top Dividend Stocks from Utilities to Combat Recession for more info.