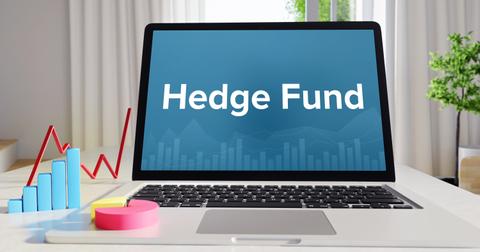 Pershing's 13F: Bill Ackman Keeps His Bet on Berkshire
By Rabindra Samanta

Updated
On October 30, Pershing Square Capital Management founder and CEO Bill Ackman made headlines when he said, "I think WeWork has a pretty high probability of being a zero for the equity, as well as for the debt." Yesterday, Pershing filed its 13F. Excluding Starbucks (SBUX), its top holdings stayed the same in the third quarter.
Article continues below advertisement
Pershing keeps adding Berkshire stock
In the third quarter, Berkshire Hathaway (BRK-B) (BRK-A) was Pershing's only buy. It increased its holdings in Berkshire Hathaway by 2.16 percentage points. BRK-B was Pershing's top buy in the second quarter.
In June, Ackman wrote that BRK-B stock is "trading at one of the widest discounts to its intrinsic value in many years," implying he expects a large upside for the stock. Analysts' mean target price implies a 12.8% gain for BRK-B. Of the five analysts tracking Berkshire, three suggest "buy" or "strong buy," and two suggest "hold."
As of yesterday, Berkshire had risen 7.4% year-to-date, while the S&P 500 (SPY) had risen 23.5%. In the last ten years, BRK-B has risen 221.5% and outperformed the S&P 500 by 38.3 percentage points. This calculation is based on security prices and does not include dividends.
Recently, investors have expressed concerns about Berkshire Hathaway's growing cash pile. However, chairman and CEO Warren Buffett may be right in holding onto the cash. To learn more, read Buffett's Cash Mystery: Morgan Stanley Figured It Out.
Bill Ackman's top sells
In the third quarter, Pershing's top sells were ADP (ADP) and Hilton Worldwide (HLT). It reduced its holdings in these stocks by 9.9 and 0.3 percentage points, respectively. Pershing has now exited ADP, which it included in its portfolio in Q2 2017. Meanwhile, in the third quarter, Eagle Asset Management and Walter Scott & Partners added around 0.53 million and 0.56 million ADP shares. The Vanguard Group is ADP's largest institutional holder, with around 37.56 million shares.
This year, ADP stock has risen 29.8%. The company raised its quarterly dividend by 15.2% earlier this month to $0.91 per share. In fiscal 2020's first quarter, it reported adjusted diluted EPS of $1.34, one cent above analysts' mean estimate.
Top holdings
In the third quarter, Chipotle Mexican Grill (CMG) was Pershing's top holding. Since CMG became part of Ackman's hedge fund in Q3 2016, it has risen 66.9%. CMG is Renaissance Technologies' second-largest holding. To learn more, read Renaissance Technologies: Analyzing Its Q3 13F.
Pershing's other top holdings in Q3 were Restaurant Brands International (QSR), Hilton Worldwide, Lowe's (LOW), and Berkshire. These stocks constituted 17.1%, 15.7%, 15.1%, and 13.3%, respectively, of Pershing's portfolio.