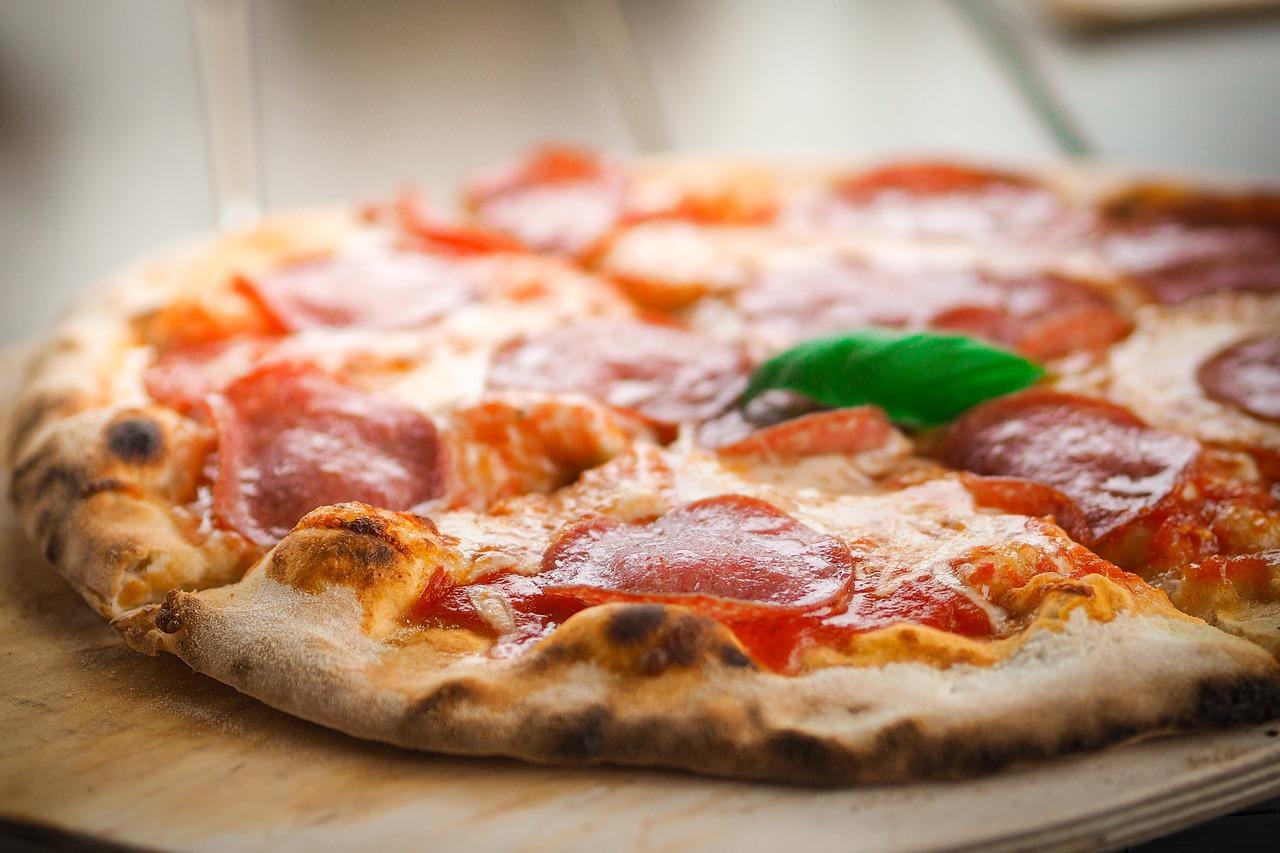 Papa John's: Why Jefferies Cut Rating ahead of Results
By Sirisha Bhogaraju

Nov. 5 2019, Updated 10:54 a.m. ET
Papa John's (PZZA) plans to release its third-quarter results on November 6. On November 4, Jefferies downgraded the company's rating to "hold" from "buy." Jefferies does not see any significant upside in Papa John's sales amid intense competition. Jefferies expects a modest recovery in the company's same-store sales in the upcoming quarters. However, it believes that such improvement is already priced into the company's stock.
Papa John's stock was down 1.2% yesterday. Today, its stock is up about 43.8% year-to-date. PZZA has outperformed the respective 8.6% and 7.1% increases in Domino's Pizza (DPZ) and Yum! Brands (YUM) stocks.
Article continues below advertisement
Papa John's efforts to grow amid challenges
Papa John's revenue declined 7.1% to $399.6 million in the second quarter. However, it exceeded analysts' estimate of $394.4 million. The company's North America same-store sales were down 5.7%. Notably, its US same-store sales fell 6.8%. Its adjusted EPS declined about 42% year-over-year to $0.28 and missed analysts' estimate of $0.30.
The company's business has been under pressure since its image took a hit when former CEO and founder John Schnatter made some controversial statements. Schnatter resigned as CEO in 2017 amid the uproar regarding his statement about the National Football League. Further, he resigned as Chairman of Papa John's board in July 2018 after admitting to using a racial slur. In March 2019, Schnatter reached a settlement with Papa John's and exited its board.
Steve Ritchie succeeded Schnatter as CEO in January 2018. In August 2019, Papa John's named Rob Lynch as the president and CEO, replacing Ritchie. To revive its image, the company appointed NBA superstar Shaquille O'Neal to its board of directors and as a brand ambassador.
Papa John's is now focused on its strategic plan. Under this plan, the company is making an $80 million investment in marketing and to support domestic franchisees. The company is offering financial support to its US franchises in the form of lower royalties. Also, it is investing in technology to improve the customer experience. The company has partnered with third-party delivery service DoorDash to boost sales.
Papa John's is also focusing on innovation. Earlier this year, it added six specialty pizzas, including Meatball Pepperoni and Super Hawaiian.
Article continues below advertisement
Growth expectations
Analysts expect Papa John's third-quarter revenue to rise about 6.3% to $386.87 million. Analysts forecast EPS of $0.23, implying growth of about 15%. Continued weakness in its US business might impact its third-quarter results.
Rival Domino's revenue grew 4.4% to $820.8 million in the third quarter. Its adjusted EPS rose 5.1% to $2.05. Domino's lagged analysts' expectations for both metrics. However, investors reacted positively to the company's new $1 billion share repurchase program.
Yum! Brands' sales declined 3.7% to $1.34 billion in the third quarter, in line with analysts' estimates. Moreover, the company's adjusted EPS fell by 23.1% to $0.80. Weakness in its Pizza Hut business and a decline in the value of Yum! Brands' GrubHub investment impacted its third-quarter results.
Papa John's expects its full-year adjusted EPS to be $1.00–$1.20. The company expects its 2019 North America same-store sales to decline by 1.0%–4.0%. International same-store sales are expected to decline by 0.0%–3.0%.
Analysts' sentiment ahead of results
Unlike Jefferies, some analysts are optimistic about Papa John's stock. On October 29, BTIG raised its price target for the stock to $62 from $54. BTIG believes that the company's turnaround efforts and the new management would drive its recovery. In September, Credit Suisse upgraded its rating to "outperform" from "neutral" and raised its price target to $56 from $45.
As of November 4, 10 of 12 analysts had a "buy" recommendation for Papa John's stock. Two analysts had a "hold" recommendation. On average, analysts anticipate a 6% upside in the stock to $60.64 over the next 12 months. However, analysts might revise their price targets following tomorrow's third-quarter results.