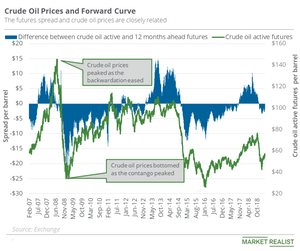 OrganiGram's Q4: Big 2019 Growth, Big 2020 Plans?
By Nivedha Elango

Nov. 13 2019, Published 9:09 a.m. ET
OrganiGram Holdings (OGI) is set to report its fiscal 2019 fourth-quarter earnings results on November 25. The company will report its numbers for the fourth quarter and the full year that ended on August 31. Its earnings call is scheduled for November 25 before the market opens. It's also hosting a conference call on the day to discuss its results.
Article continues below advertisement
What can we expect?
OrganiGram expects to report net revenue of $80.4 million in fiscal 2019, implying nearly 547% growth from last year. The company expects to report net revenue of $16.3 million in the fourth quarter, a fall of 34% from the third quarter. It expects negative adjusted EBITDA in the fourth quarter due to packaging and inventory adjustments of $1.6 million and provisions for product returns of $3.7 million. Despite negative EBITDA in the fourth quarter, the company expects to report positive adjusted EBITDA for the full year.
The company expects to report a lower cost of cultivation compared to last quarter. It also expects to report higher harvest volumes and higher cannabinoid content in its harvests. It expects its fourth-quarter revenue to be lower than its third-quarter revenue, mainly due to an insufficient retail network and a delay in the launch of its new operations.
Article continues below advertisement
OrganiGram's market share
OrganiGram has operations throughout Canada. Based on its results in the different provinces, the company believes it has an impressive market share in the recreational cannabis market. OrganiGram remains one of the major operators in Ontario. The company's City Lights, Rio Bravo, and Casablanca strains remain top sellers in the market.
OrganiGram CEO Greg Engel said, "Since we were one of the first success stories the following legalization, we had early visibility of product sell through. As such, we are already well underway in aligning our strategy and production mix to emerging consumer preferences."
Liquidity of the company
OrganiGram expects to report cash and short-term investments of $47.9 million in the fourth quarter. It further expects to report $49.6 million in current liabilities, which primarily denotes term loan value. Further, it expects its receivables to be $25.0 million. It believes it has sufficient liquidity and capital to complete its expansion at Moncton Campus and continue its operations. Further, it's filed a prospectus to raise $175.0 million from the public.
Article continues below advertisement
OrganiGram's future plans
OrganiGram plans to launch vape pens in December. It also plans to launch cannabis-infused chocolates in the first quarter of 2020 and cannabis-infused beverages in the second quarter. It's developing these beverages with nanoemulsion powder, which is flavorless and water-compatible. The company's timeline is subject to equipment availability, supply schedules, and its receipt of licenses for production space.
OrganiGram submitted notifications of these new products to Health Canada last month. It also received its research and development license from Health Canada last month, meaning it can now conduct in-house research. This research includes the taste-testing of products to help it provide the best possible consumer experience.