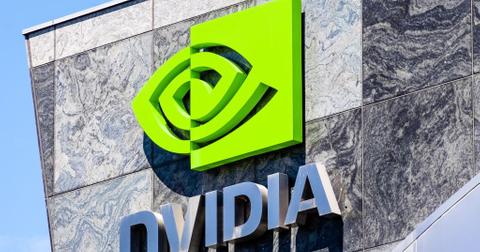 Nvidia: Analysts Bump Target Prices before Q3 Release
By Ambrish Shah

Updated
Nvidia (NVDA) will release its third-quarter earnings results on November 14 after the market closes. Analysts expect it to report adjusted EPS of $1.57 for the quarter, which ended on October 27. In the third quarter last year, it posted adjusted EPS of $1.84. The graphics chip maker has beaten analysts' adjusted EPS estimates for the last three quarters straight.
Based on consensus estimates, Nvidia is expected to report sales of $2.9 billion in the third quarter—an 8.5% decrease YoY (year-over-year) and a 12.9% increase sequentially.
Analysts increase Nvidia's target price
This week, many analysts have revised Nvidia's 12-month target price. On November 12, Oppenheimer increased its target price from $190 to $250 and reiterated an "outperform" rating. According to The Fly, Oppenheimer analyst Rick Schafer "sees upside led by continued post-crypto rebound in core gaming as well as improved hyperscaler spend on DC/Cloud and adds that he remains a buyer of Nvidia, as the company appears positioned to capitalize on long-term secular trends in DC, high performance gaming, and autonomous vehicles."
On November 12, Susquehanna increased its target price from $190 to $240 and maintained a "positive" rating, as per The Fly. Susquehanna analyst Christopher Rolland believes that the company is facing the most reasonable consensus expectations in the last few quarters. According to The Fly, "While AMD was able to gain modest share in aftermarket graphics cards during the quarter and is now rumored to be launching a lower-priced Navi GPU to compete in the midrange, the analyst believes Nvidia will take back most lost share on the release of 7nm next year."
Many analysts increased their target prices for NVDA ahead of the company's third-quarter financial results.
Analysts' consensus target price
Among the total 40 analysts covering NVDA, 28 recommend "buys," nine recommend "holds," and the remaining three recommend "sells." Wall Street analysts' mean target price for Nvidia comes in at around $204.42, which implies a 2.5% loss from its current level of $209.61. The highest target price estimate for NVDA is $312.24, while the lowest is $120.
Peer comparison
Advanced Micro Devices' (AMD) third-quarter revenue of $1.80 billion missed analysts' forecast by $7 million, and its adjusted EPS of $0.18 was in line with their estimate of $0.18. In the third quarter of 2018, the company posted adjusted EPS of $0.13 on total revenue of $1.65 billion.
Intel's (INTC) revenue rose 0.1% YoY to $19.2 billion in the third quarter. The company's adjusted EPS grew by about 1.4% YoY to $1.42. Wall Street analysts expected Intel to post adjusted EPS of $1.24 on revenue of $18 billion.
How is Nvidia stock placed?
On November 12, Nvidia stock closed at $209.61, 68.4% higher than its 52-week low of $124.46 on December 26, 2018. Nvidia hit its 52-week high of $211.86 on November 12. The company has a market cap of $127.7 billion.
On November 12, it closed 3.6% above its 20-day moving average of $202.25 and 11.1% above its 50-day moving average of $188.61. It was also trading 19.0% above its 100-day moving average of $176.10.
On November 12, Nvidia stock closed near its upper Bollinger Band level of $214.63, which suggests that it's overbought. The semiconductor company's middle Bollinger Band level is $202.25, and its lower level is $189.87.
Nvidia stock is up almost 57% so far this year. Intel and Advanced Micro Devices have also risen 24.0% and 98.9%, respectively, year-to-date.
Read Nvidia Stock Looks Strong Ahead of Earnings Release and Was Jim Cramer Right to Back Nvidia over Microchip? to learn more.