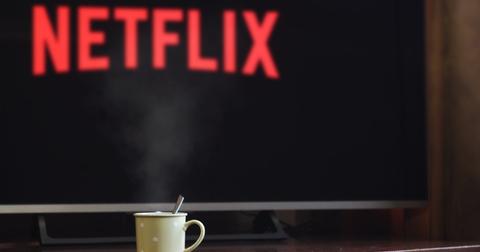 Netflix Prices Deter Subscribers, Wall Street Still Optimistic
By Namrata Sen Chanda

Nov. 20 2019, Published 8:23 a.m. ET
Netflix (NFLX) subscribers have opted out due to price hikes, indicates a Kill the Cable Bill survey. The data analytics company surveyed over 1,000 former Netflix customers to understand their reasons for dropping out. About 49% quit the platform due to its historic price increase in May, while 42% canceled because of dull content. Notably, 40% left the streaming giant for other streaming services.
Article continues below advertisement
Of the respondents, 63% used Netflix for more than a year, and 58% weren't sure if they would subscribe again. Although the survey included subscribers who had already canceled, not existing or future subscribers, the results show Netflix may have permanently lost loyal customers. The streaming giant cannot afford such losses in its fiercely competitive market.
Pricing has always been a concern for Netflix subscribers. Its price hike in May cost it 126,000 US subscribers in the second quarter. Today, Disney + and Apple TV+ are charging $6.99 and $4.99 per month, respectively. Amid such offers, Netflix's $12.99-per-month standard plan could deter subscribers. On November 1, CNBC reported that Needham analyst Laura Martin warned that Netflix could lose 10 million subscribers in 2020 unless it lowers its prices.
Does the survey signal imminent risks for Netflix as the streaming wars heat up? Wall Street thinks otherwise. Let's look at why.
Unwarranted investor worries led to stock decline
Investors have been particularly wary of Netflix's risk of subscriber loss. Ahead of the launch of Apple TV+ and Disney+, its stock saw a sell-off. Since May, Netflix stock has dropped 14.6%. Meanwhile, between July and September, it plunged more than 30%. After the company's encouraging third-quarter earnings release in October, the stock started moving upward. Wall Street is optimistic about Netflix and predicts its competitive pressure could be short lived.
Article continues below advertisement
Wall Street  optimistic about Netflix in the long run
Credit Suisse suggests the Disney+ launch hasn't impacted NFLX significantly, noted CNBC yesterday. Analyst Douglas Mitchelson said, "Our Sensor Tower App downloads and Google search data analysis showed little-to-no impact from the Disney+ launch on Netflix trends, reassuring for Netflix relative to the competitive concerns priced into its stock, in our view."
Furthermore, according to a previous CNBC report, Cowen's John Blackledge believes that "Disney + is not a substitute for Netflix's breadth/depth of content."  And Nat Schindler from the Bank of America thinks "Netflix is likely to see some incremental churn from new competition – but it should be modest."
Credit Suisse's price target for NFLX is $440, while Bank of America's is $426. These targets imply a 40%–45% rise from NFLX's current price.
It has to be a trade-off between pricing and content
Digital TV Research estimates that by 2025, Disney+ could have 101.2 million subscribers, and Apple TV+ could have 27.1 million, according to The Hollywood Reporter. Meanwhile, Digital TV Research estimates Netflix will have surpassed everyone, with 235.6 million subscribers.
Evidently, the streaming war won't just be about subscription costs in the future, but more about content. While Disney+ focuses more on family and kids' content, Netflix has premium content for mature audiences. Offering kids' entertainment is critical for Netflix. Moreover, with most streaming services charging under $10 per month, a viewer can choose to have more than one platform and compare them to decide whether Netflix's pricing is justified. The company has raised its content budget to $15 billion this year from $12 billion in 2018. It is working meticulously on its content and has unleashed a slate of new shows this month.
The company also derives strength from international markets, where its pricing is different. Whether the company's prices and content appeal to customers and impress investors remains to be seen—we'll be watching closely.