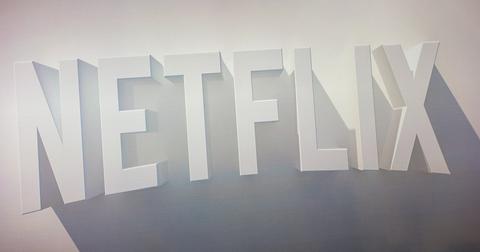 Netflix Braces itself for Disney+ Launch, Stays Optimistic
By Ruchi Gupta

Updated
Disney+ finally went live on Tuesday, November 12, after months of heavy promotion that tapped the full scale of Walt Disney's (DIS) marketing machine and sidelined Netflix (NFLX). Disney said demand for Disney+ beat its highest expectation on the launch day. Also, Netflix stock fell by 0.74%. Walt Disney stock rose 1.35% on the day Disney+ launched, despite technical glitches that prevented signup.
Disney priced Disney+ competitively in an apparent attempt to take Netflix customers. Some Netflix customers think they are charged too much for the service.
Article continues below advertisement
Netflix expects brief headwind from Disney+ arrival
Even as Disney+ launch pulled on NFLX stock, Netflix leadership believes the company will survive the attack on its market dominance. In an investor briefing last month after it reported third-quarter results, Netflix executives addressed the issue of streaming competition. According to Netflix CEO Reed Hastings, they have had competition for over a decade. That shows that the executive believes the company will take the challenge from Disney+ and Apple TV in stride.
Of course, NFLX expects the arrival of new competitors like Disney+ to cause headwinds that might briefly slow its growth. However, the company expects to return to strong growth once noise from the arrival of the new competitors dies down.
Time matters in the crowded streaming market 
Netflix's Hastings expects people to subscribe to several video streaming services, he said at the New York Times DealBook Conference last week. However, the executive thinks the real competition will be the time that people spend on a service.
The reason Netflix's Hastings thinks time will matter in the streaming war is that Disney and other competitors may reveal their subscriber metrics, but they will likely sit on the revenue figure. Therefore, looking at subscriber numbers alone would likely not show who is really winning the video streaming competition, Hastings suggested. Hastings expects researchers to track the time people spend on a streaming service to show who's on top.
Netflix has the most subscribers
Netflix finished the third quarter with 60.6 million subscribers in the US and 158.3 million globally. Its closest US competitor currently is Hulu, which last disclosed having about 30 million subscribers.
Hulu is a joint venture of Disney and Comcast (CMCSA). However, Disney controls the business because of its majority stake as well as a deal it struck with Comcast. Disney is currently enhancing Hulu to make it a stronger competitor to Netflix. Also, NFLX's revenue rose 31% year-over-year to $5.2 billion in the third quarter.