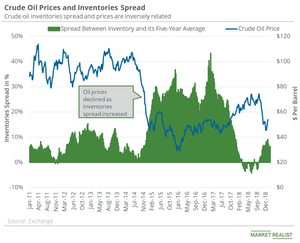 Minnesota Cannabis Legalization: A Work in Progress
By Nivedha Elango

Dec. 4 2020, Updated 10:53 a.m. ET
Marijuana legalization is a recurring subject of discussion in the US, and the debate about marijuana's benefits is ongoing. Many politicians have shown their interest in legalizing marijuana at the federal level. As of now, 33 states in the US have legalized medical marijuana, and recreational marijuana is legal in 11 states.
So what's the latest in Minnesota?
Marijuana in Minnesota
Minnesota legalized medical marijuana in 2014. The state has some of the strictest marijuana laws, with very few medical conditions qualifying for use. As of today, only cancer with symptoms of pain and nausea, glaucoma, Tourette's syndrome, HIV/AIDS, Lou Gehrig's disease, epilepsy, Crohn's disease, sclerosis, or a grievous terminal illness qualify for a medical marijuana prescription.
Recently, the state added intractable pain and post-traumatic stress disorder to the list. The law also has restrictions on the legal forms of medical marijuana. Patients can only take liquid, vapor, and pills—not dried flowers.
Article continues below advertisement
Using marijuana for recreational purposes is still illegal in Minnesota, but the state has decriminalized possession to a certain extent. The state has imposed a fine of $200 for possessing up to 42.5 grams of marijuana. Possessing more than 42.5 grams is a serious offense. The offender could get up to a five-year sentence and a $5,000 fine.
Plans to legalize adult-use marijuana
Ryan Winkler, majority leader of the Minnesota House of Representatives, announced his plan to sponsor a recreational marijuana legalization bill for Minnesota in 2020. The state senate had rejected a bill to decriminalize adult-use marijuana during the previous session. The move toward legalization still faces criticism from many politicians. Opponents highlight problems such as underage use and traffic accidents as marijuana's dangerous effects.
Supporters of recreational marijuana in the state are preparing a set of principles to advocate their stance. Winkler will introduce the bill in the legislative session that assembles in February. He has been traveling the state and analyzing Minnesotans' opinions on legalization. He's also been engaging with other politicians, senate members, critics, and advocates. He's also working with Colorado officials to understand the impacts of marijuana legalization in the state.
In the last session, Minnesota Democrats demanded a task force to examine the idea of legalizing recreational marijuana. The Republican-controlled Senate decided against setting up the task force, but Winkler claims his work has essentially replaced the need for it.
Will it work?
Most Republicans in the state oppose the bill to legalize recreational marijuana. Some of the most important decisions related to legalization would be taxes, law enforcement, government regulations, and economic impact.
Colorado Democrats Doug Friednash and Stan Garnett have shown their support for legalizing marijuana. Both initially resisted legalization. They're now engaging in Minnesota town halls on legal marijuana with Democratic legislators. Further, they're working with Minnesota sheriffs and attorneys to talk about legal marijuana's impact on Colorado.
Garnett said, "From a practical perspective and from a public safety perspective, I've come to conclude that legalization and appropriate regulation of marijuana is better than criminalization."
Friednash said that if the recreational use of marijuana is legalized, setting up the regulatory structure could take up to a year. He believes the timeline can be shortened if state departments start preparing early and a licensing mechanism is set up in Minnesota.
This difference in opinion about legalizing recreational marijuana is likely to continue in the coming session. Currently, many Democrats are advocating for legalization, but key Republican leaders remain firmly unconvinced.