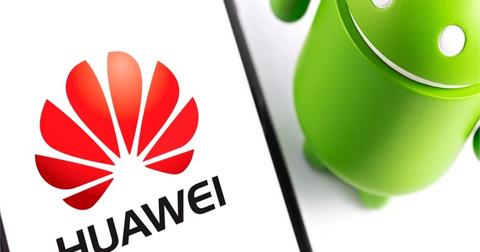 Microsoft Gets Pass to Resume Huawei Sales: Where Is Google?
By Ruchi Gupta

Updated
The Trump administration has cleared Microsoft (MSFT) to resume some sales to Huawei. In May, the administration put Huawei on a trade blacklist, banning US companies from selling certain technology components to Huawei. The decision affected America's chip suppliers such as Intel and Qualcomm, as well as software vendors Microsoft and Google (GOOGL). Google, for instance, responded to the ban by cutting the Chinese company's access to its smartphone apps.
Article continues below advertisement
Door opened for Google to seek exemption from the ban
The Trump administration allowed American companies affected by the Huawei ban to apply for exemptions. Microsoft took advantage of that opening and requested that the administration allow it to resume sales to Huawei. Its request was granted last week, on November 20.
It's not clear whether Google also requested an exemption from the Huawei ban. However, Reuters reports the administration received about 300 requests for exemption from the Huawei ban and has processed half of those requests. About half of those processed requests have been granted and the rest denied, according to Reuters.
Huawei blacklisting hurts Mate 30 sales and threatens Google's ad business
Huawei is an important commercial partner for Google. As one of the world's top smartphone companies, Huawei plays a key role in distributing Google's moneymaking apps. Last year, for instance, Huawei sold over 200 million smartphones. Until Huawei's blacklisting, its new smartphones came bundled with Google apps such as YouTube, Google Search, and Google Maps. These apps and many others bundled in Huawei phones make money for Google through advertising, Google's main revenue source.
The blacklisting led to Huawei launching its latest flagship smartphone, the Mate 30, without Google apps. But without Google apps, Mate 30 sales are struggling, the company admitted last month. Huawei hoped to sell 250 million smartphones this year. However, it may miss that target if Mate 30s aren't selling well. And Google may also be hurt by weak Mate 30 sales because it relies on such devices to distribute its money-making apps.
Huawei has explored making smartphones based on its Harmony operating system if it can't regain access to Google apps. That move could be a huge blow to Google, which relies on Huawei to distribute its Android apps.
Google parent Alphabet has seen its stock gain 24% this year. Facebook (FB) stock has risen by 52%.