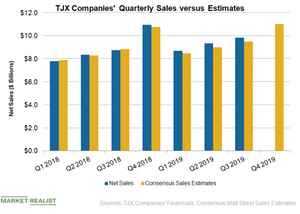 MedMen Buds: Loyalty Program Information
By Nivedha Elango

Nov. 1 2019, Published 7:45 p.m. ET
Article continues below advertisement
What is MedMen Buds?
MedMen Buds is a loyalty program that gives its members discounts and sales. In addition, members earn points that lead to rewards. These rewards are used for future purchases.
The company launched this program to develop an unparalleled experience for the consumers. Roughly 40,000 members joined the program in less than 30 days. On October 28, a MedMen report said that 135,000 members have joined Medmen Buds to date.
Who can be a MedMen member?
Membership is free to all the legal residents of the US. A person must be 21 years or older and without a medical card. However, a person who is 18 years or older can join if they have a medical card. To cancel, a member can either email or call customer service. Also, members can ask for the store associate's assistance to cancel.
To become a member, a person can sign up online or register in MedMen stores. Currently, MedMen Buds is available in most stores across California, Arizona, Nevada, and Florida.
Article continues below advertisement
How to earn points and rewards
Members earn points on purchases made after joining the loyalty program, except special promotions and gift cards. For returns or refunds, the member gets back the points they earned. Members earn points equal to dollars spent.
Every 200 points become a $5 reward for the member. When a member earns 200 points, these points convert into a reward. These rewards are credited within a day. This is sent to the member via email.
How to use the rewards
Members redeem rewards in all participating MedMen stores. Also, members redeem at MedMen.com by buying products and apparel. Rewards cannot be exchanged for cash or used to purchase gift cards. Also, they cannot be redeemed partially.
Points are valid for a year. Any purchases made during the membership year add to the points, which are available for 12 months. However, members need to redeem them within 60 days. Members are informed via email if the rewards are about to expire. At any point, store associates can help the members check their accounts. Also, the members get emails with balance details.
Sharing personal information with MedMen
MedMen collects personal information like name, addresses, date of birth, and sex to identify the person. Also, they collect email addresses, phone numbers, financial data like credit card or debit card details, and other information.
Also, the company collects details from the customer's ID card. MedMen uses this information for many reasons. The company uses it to verify age, process payments, market its products, maintain accounts, and having a record of the member's purchases.