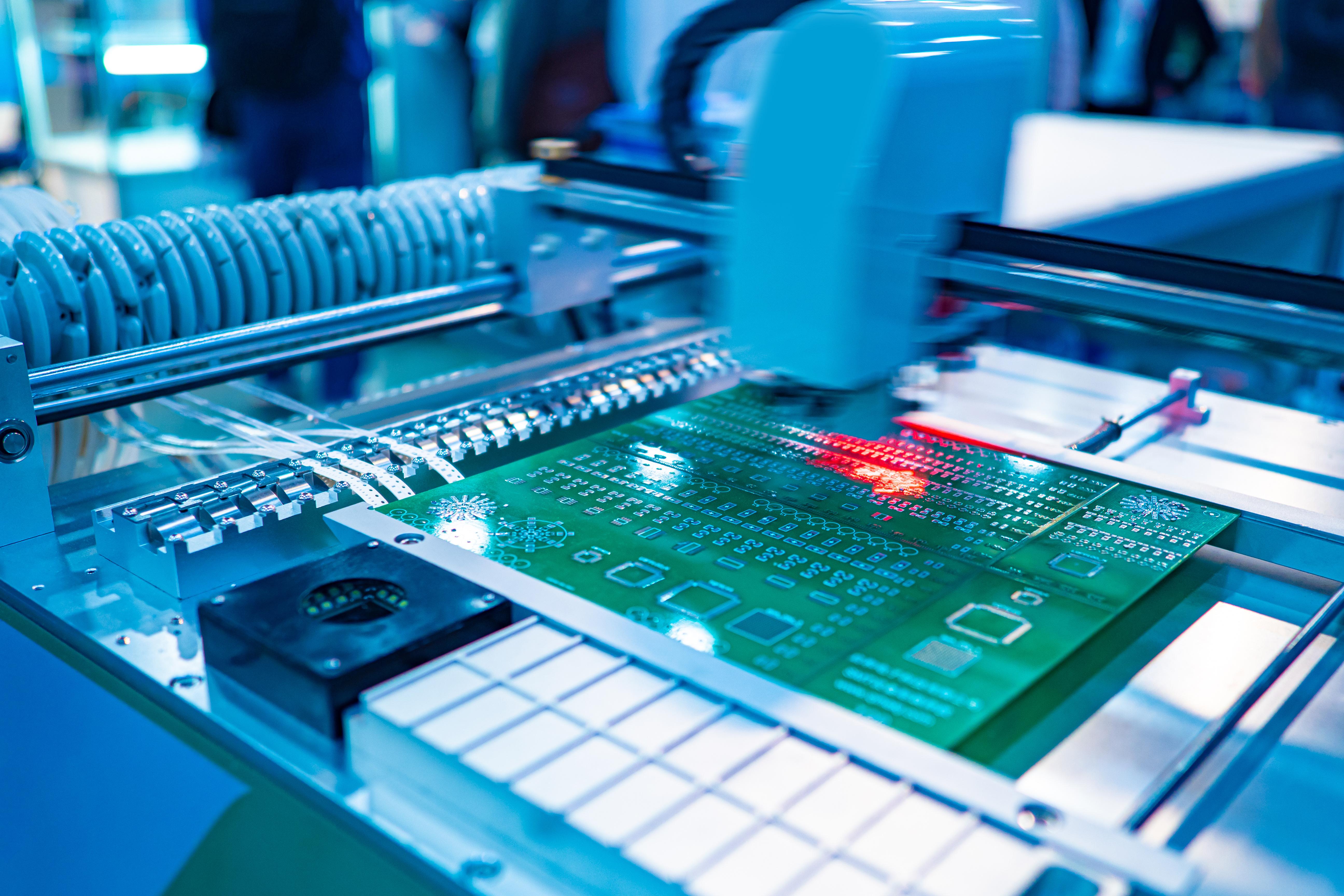 Marvell Hits a High on Microsoft Deal—What's Next?
Marvell Technology (MRVL) stock rose around 4.16% on November 12 after the chip maker inked a deal with Microsoft (MSFT). The stock reached a new high of $28.38 on the day. Moreover, it attained its highest price in more than a decade during the trading session. It closed at $28.11 on May 19, 2016.
Marvell stock closed at $28.07 on November 12. At its November 12 closing price, its market cap stands at $18.7 billion. The stock was trading 1.1% below its 52-week high of $28.38. Meanwhile, it was trading 95.7% above its 52-week low of $14.34. It's currently trending downward in today's trading session. It's down over 1% as of 10:12 AM ET.
Article continues below advertisement
Marvell's partnership with Microsoft
On November 12, Marvell announced its new partnership with Microsoft in a press release. Per the deal, Microsoft will deploy Marvell's Thunder X2 server processor solutions in Azure, Microsoft's cloud computing platform.
Marvell started its collaboration with Microsoft in March 2017 and demonstrated cloud service workloads that ran on the ThunderX2. It's joined hands with Microsoft and Ingrasys (Foxconn Technology's subsidiary) for the design and execution of the Thunder X2.
According to the vice president of Marvell's Server Processor Business Unit, "Integrating ThunderX2 into Azure infrastructure and application software environments is another major milestone that demonstrates the maturity of the ThunderX2 platform." The deal could also help the company become "one of the industry's most deployed Arm-based server solutions in the world."
Article continues below advertisement
Marvell's star is rising
Marvell stock has picked up the pace since April, rising over 42%. On a year-to-date basis, the stock has climbed around 74% this year.
Last month, Jim Cramer said during Mad Money's Lightning Round that a caller should go for Nvidia (NVDA) or Marvell. He also said on October 25 that instead of Microchip Technology (MCHP), he prefers NVIDIA stock. Speaking about Microchip, Cramer said, "It's too much Texas Instruments. I want you to make the switch and go into Nvidia, even though it's had a run — Marvell, if you think that Nvidia's had too big a run."
Let's try to understand what's driving Marvell's stock price and whether the stock can rally further.
Performance amid headwinds
Marvell has delivered upbeat earnings and revenue for the last two consecutive quarters despite trade war fears and other headwinds. A shortage of CPUs along with weak demand from Cisco Systems dented its sales and profits in the second quarter. The company even lowered its revenue and earnings guidance for the third quarter of fiscal 2020.
Amid these challenges, Marvell is on track to focus on boosting its sales. Marvell's sales have been growing on the back of its networking business, which includes selling ethernet and Wi-Fi products. The chip giant is also investing heavily in 5G. It's now set to launch its first 5G products by the end of this year.
Recently, an analyst from Wells Fargo upgraded Marvell's rating to an "outperform" and its price target to $32. The analyst is betting on Marvell owing to its 5G investments. The analyst believes that its 5G shipments could lead to higher sales.
Article continues below advertisement
Analysts' recommendations
Bullish analysts have thus put Marvell's 12-month target price at $28.19. Its average target price is at a 0.4% premium to its current price. Its median target is $29.00. Of the 26 analysts covering Marvell stock, around 22 have "buy" ratings, and four have "hold" ratings. No analysts have "sell" ratings on the stock.
Technical levels
Marvell's 14-day RSI (relative strength index) score is 71.42. An RSI of over 70 indicates that a stock is in "overbought" territory.
On November 12, Marvell stock closed near its Bollinger Band upper range level of $28.11. The value denotes that it's overbought at its current level.
Marvell stock closed 11.2%, 12.7%, and 12.6% above its 20-day, 50-day, and 100-day moving averages of $25.25, $24.91, and $24.92, respectively, on November 12.
Technical indicators suggest that investors have already overbought Marvell stock. We believe the investors should now hold it, as it's a long-term stock. We're optimistic about Marvell's growth prospects related to its 5G shipments, which could further aid its shares.