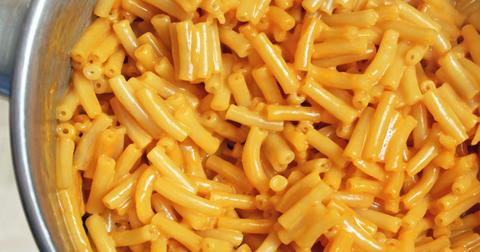 Kraft Heinz Stock: Glimmer of Hope, or Dead Cat Bounce?
By David Moadel

Updated
To call Kraft Heinz stock (KHC) "unloved" in 2019 would be the understatement of the year. Kraft-Heinz shares tumbled in February and floundered during the summer—much to the embarrassment of Berkshire Hathaway's (BRK.B) resident oracle, Warren Buffett.
KHC stock has been part of Buffett's top-ten holdings for a while. And his timing is usually pretty decent. But Buffett's followers were disappointed with his Kraft-Heinz share purchases, which have dragged Berkshire with their suboptimal performance.
Article continues below advertisement
A Halloween surprise for Kraft-Heinz stock
By early October, Kraft Heinz stock had practically been cut in half in less than a year's time. Social-media pundits were declaring Kraft Heinz dead on arrival and mocking Buffett for owning shares. At the same time, everybody and their uncle were declaring that Beyond Meat (BYND) was in, Kraft Heinz junk food was out, and Millennials would change the world with their mindful food choices.
As it turns out, Americans still consume junk food. And BYND shares have fallen from their summer peak of around $235 to around $80. The only thing that might save Beyond Meat stock at this point is, ironically enough, the company's partnership with the ultimate junk food purveyor, McDonald's (MCD).
But let's not bury the lead story here. Kraft Heinz might just be staging a comeback. The company's earnings announcement, which happened to fall on Halloween, provided a breath of fresh air for ailing KHC investors. New CEO Miguel Patricio's words were also comforting enough for KHC shareholders to bid the price up 11% that morning.
Article continues below advertisement
Is Kraft Heinz out of the woods yet?
Nothing can change the fact that Kraft Heinz has struggled with declining profits throughout 2019. Even the most optimistic investors will have to accept that it could take years before the company reclaims its place as a solid, consistent dividend aristocrat.
Patricio's primary job now, as I see it, is to convince the public that Kraft Heinz can get back to basics and offer investors a glimmer of hope. I do appreciate the CEO's willingness to put the past in the past. "While our third-quarter results remain below our potential, we showed sequential improvement versus the first half, and I believe we are beginning to operate the business better," stated Patricio.
Most importantly, the CEO expressed his willingness to make the necessary changes. He explained, "We are making good progress in identifying and addressing the root causes of past performance, as well as setting our strategic direction."
Perhaps the executive-level shakeup will be part of a foundational change in Kraft Heinz. Drastic changes are indeed necessary to restore investor confidence.
As for the Kraft Heinz earnings report, third-quarter earnings per share came in at $0.69. And that number handily beat the analyst consensus estimate of $0.54. Meanwhile, the company's fiscal third-quarter net income totaled $899 million. This total was a vast improvement over the $619 million Kraft Heinz posted in the same quarter of last year.
The real sign of a turnaround, in my opinion, would be a series of dividend increases for KHC stock. Back in February, investors were horrified when Kraft Heinz announced that it was cutting its dividend payouts by nearly one-third. Restoring confidence means bringing those dividend payments back to their previous levels. The goal would not just be rewarding loyal shareholders. It would also be showing that the company's capable of making those payments.
Bet on junk—food, that is
I've heard people on message boards speculating that the new Kraft Heinz CEO will get rid of junk food items like Velveeta processed cheese and replace them with more "mindful" brands like Primal Kitchen. And I see big changes coming for Kraft Heinz, sure. But I don't envision the company abandoning its junk food roots altogether.
If you believe Americans will continue to consume food that isn't wonderful for them, Kraft Heinz stock is as good a long-term allocation as any. And if you have faith that embattled companies can redeem themselves if they have enough time and better management, then Kraft Heinz could be a good, Buffett-backed bet after all.