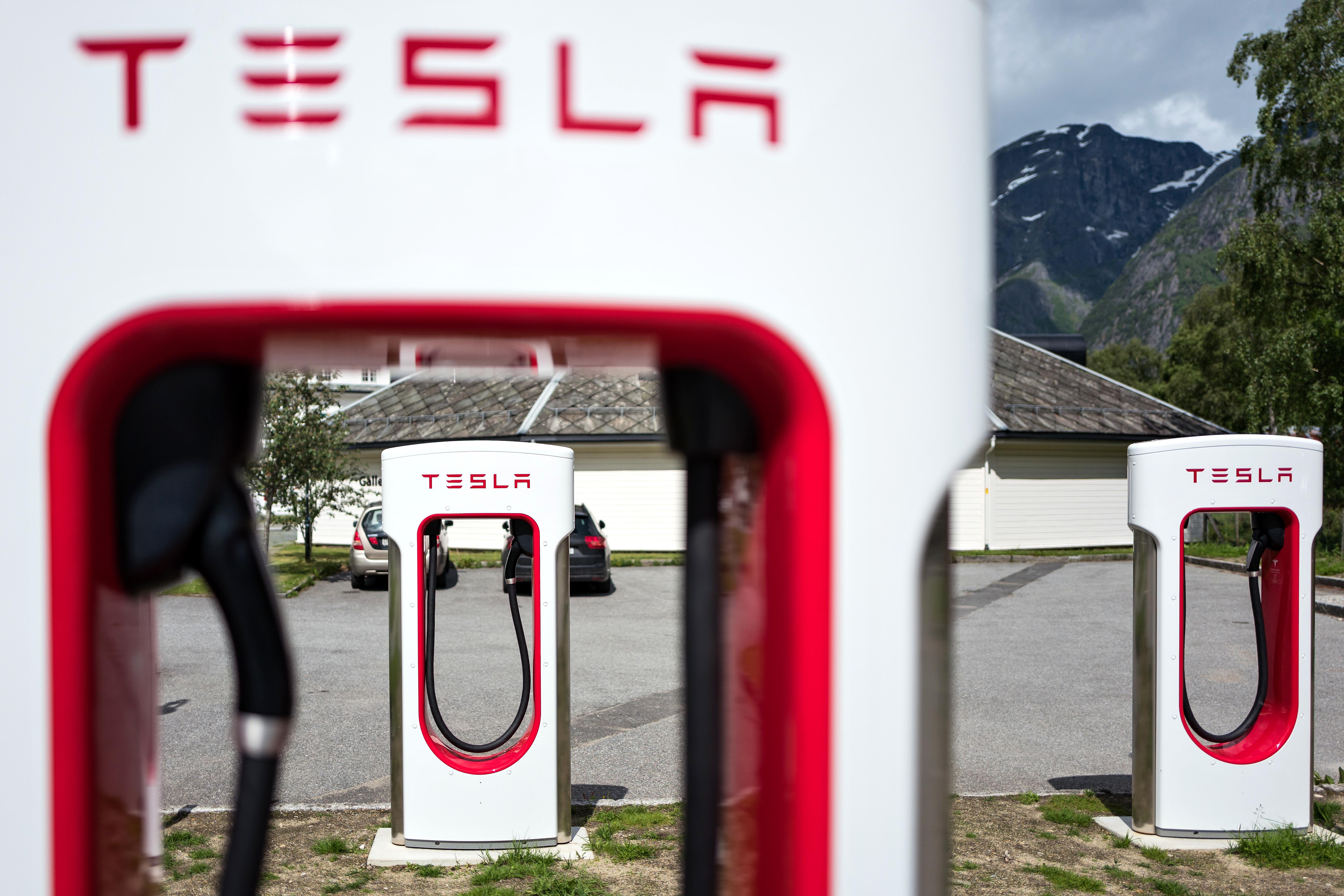 Is Tesla's Cybertruck as Polarizing as TSLA Stock?
By Anuradha Garg

Nov. 27 2019, Updated 11:48 a.m. ET
Tesla (TSLA) CEO Elon Musk unveiled the company's much-awaited electric pickup, the Cybertruck, on November 21. The unveiling brought several surprises. During a demonstration of the windows' strength, a metallic ball shattered the glass. And the design was as futuristic as Musk had suggested—possibly even too sci-fi for some.
Article continues below advertisement
Polarizing design of Tesla's Cybertruck
TSLA stock fell 6.1% on November 22 after the shattered window incident and design surprise. Although the truck's trapezoid structure was unexpected, Musk had dropped many hints about the futuristic design. He also seemed aware of the design's potentially polarizing effect. Earlier this month, he said, "If there's only a small number of people that like that truck, I guess we'll make a more conventional truck in the future."
The truck's design seems to be as polarizing as TSLA stock. Whereas many analysts expect the stock to climb to $4,000, others believe it could fall to zero.
Jim Chanos's and other Tesla bears' arguments
Article continues below advertisement
Ron Baron's and Ark's bullish thesis on TSLA stock
In contrast, long-term TSLA bull and Baron Capital founder Ron Baron said in 2017 that Tesla stock would hit $1,000 by 2020. He is optimistic about the company's prospects after it opened a factory in China.
Joule Financial CIO Quint Tatro is also positive on Tesla, reported CNBC in July. However, he seems more optimistic about Musk's leadership than the company's fundamentals.
Ark Investment Management CEO Catherine Wood, another staunch Tesla supporter and investor, is even more bullish on Tesla. After Tesla's profitability surprise in October, she told CNBC that Tesla's stock rise was just the beginning. Ark expects the stock to eventually exceed $4,000.
Analysts also divided on Tesla stock
Analysts covering Tesla are equally divided. Of the 23 Reuters-surveyed analysts covering the stock, 35% suggest "buy," 30% suggest "sell," and 35% suggest "hold." Their median target price of $277 implies a 19% downside. However, their targets vary widely, from $44.50 to $558.30.
Article continues below advertisement
Bernstein and Credit Suisse on Tesla's Cybertruck
Market participants are similarly divided over Tesla's pickup truck. CNBC reports Bernstein analyst Toni Sacconaghi said, "Tesla's Cybertruck looks weird … like, really weird." And according to CNBC, Credit Suisse believes Ford (F) and General Motors (GM) "can breathe a sigh of relief," as it doesn't expect the Cybertruck to be much of a competition in the US pickup truck market.
The US pickup truck market is currently dominated by the Detroit Big Three: Ford, GM, and Fiat Chrysler (FCAU). To compete with electric vehicle makers such as Tesla and Rivian in the electric pickup space, they are also planning to launch electric versions of their pickup trucks in a few years' time.
China Renaissance's TSLA downgrade
Article continues below advertisement
Canaccord and Baird positive on Tesla Cybertruck
Meanwhile, some analysts believe the Cybertruck's unique design could be a selling point. According to CNBC, Canaccord Genuity's Jed Dorsheimer said, "While styling will always be subjective, we believe the unique and futuristic design will resonate with consumers, leading to solid demand." And MarketWatch reports Baird analyst Ben Kallo "believes all the talk about the design will not matter because pickup-truck fans will love what's on the inside of the Cybertruck."
However, Wedbush analyst Dan Ives thinks the truck's look may not appeal to mass-market buyers, and it may have limited sales potential. Many analysts agree.
Pre-orders for Tesla's pickup truck surging
While analysts and consumers might be divided about the Tesla pickup truck's potential, the vehicle's pre-orders are surging. On November 25, Musk tweeted that the Tesla Cybertruck had received 200,000 orders within just three days of its launch. And today, Musk tweeted, "250k," potentially meaning Cybertruck pre-orders had reached that number.
However, there is a catch, as these pre-orders aren't deposits. The vehicle's demand, therefore, won't be clear until the company starts taking actual deposits.