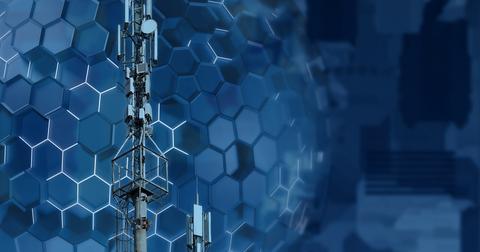 Investors: Learn From Dish Chairman Charlie Ergen
By Ruchi Gupta

Updated
Dish Network (DISH) plans to raise funds for its wireless venture. The company aims to raise about $1.0 billion through a rights offering. The fundraising method Dish chose opens the door for its co-founder and chairman Charles Ergen to both inject more cash in the business and increase his holding in the company. Ergen's Dish holding currently stands at 51.6%.
Ergen will participate in Dish's rights offering and intends to fully exercise his rights. Additionally, the Dish chairman has agreed to purchase all rights not taken up by other Dish shareholders. In the rights offering, Dish granted shareholders the right to buy its shares at a discount price of $33.52. Dish's rights offering commenced on Friday, November 22. Dish stock closed at $36.30 on Friday. The stock gained more than 45% this year.
Article continues below advertisement
Ergen showing optimism in the company
Dish chairman diversifies into the wireless business
Dish has traditionally sold satellite television subscriptions. However, cord-cutting is shrinking the traditional pay-TV market, resulting in revenue and profit decline at Dish. For example, while Dish's revenue for the third quarter exceeded the consensus estimate, it dropped from a similar period last year.
Comcast (CMCSA), Charter Communications (CHTR), and Altice (ATUS), the other pay-TV providers struggling with cord-cutting, have diversified into the wireless market. Now, Dish is about to join them.
The Dish chairman cut a deal with T-Mobile (TMUS) and Sprint (S) to purchase the wireless assets they must divest before they can merge. It will pay $5.0 billion for the divested T-Mobile-Sprint wireless assets to jumpstart its own wireless business. Moreover, Dish needs about $10 billion to build its own wireless network.
However, Dish doesn't have enough cash reserve. The company finished the third quarter with just $1.6 billion in cash. Therefore, the company is doing the rights offering, in which the Dish chairman is giving big support, to raise additional cash for its wireless business.