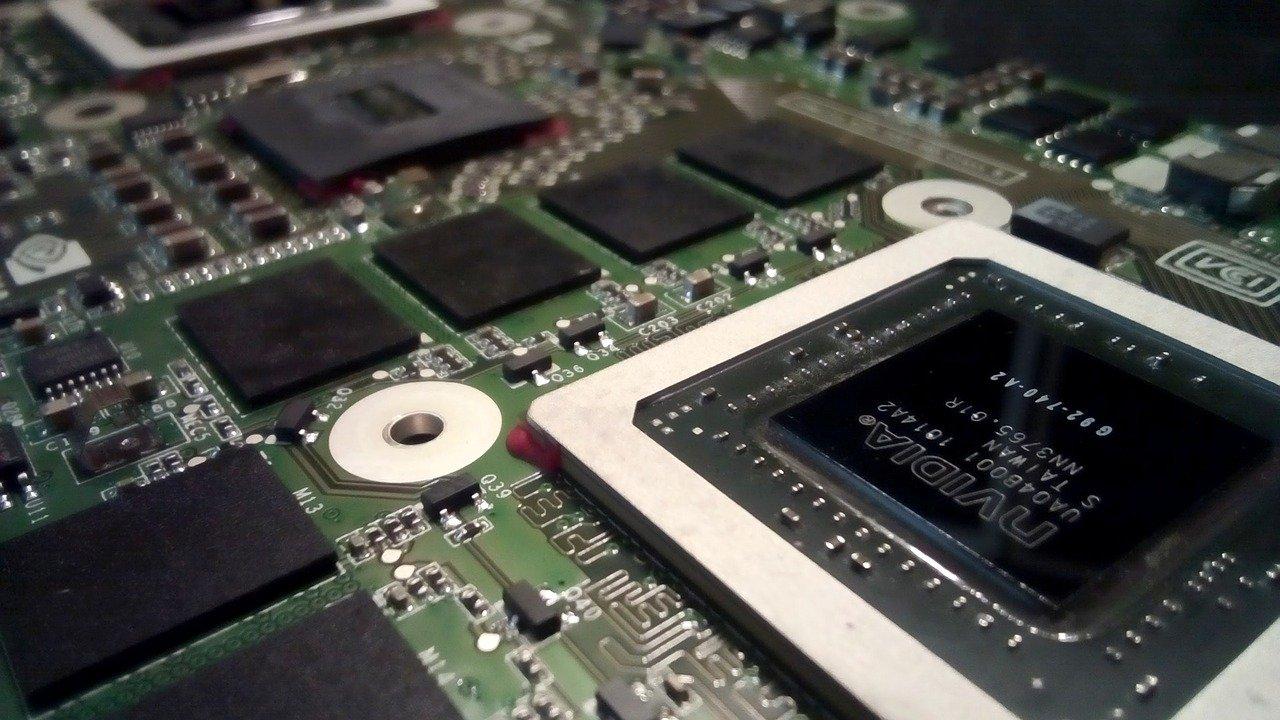 Huang Steers Nvidia to AI Paradise
By Umar Khan

Nov. 25 2019, Published 4:36 p.m. ET
Nvidia (NVDA) was rewarded for its AI efforts in its fiscal 2020 third-quarter earnings results. After falling for three consecutive quarters, the company's revenue started showing signs of recovery. In fiscal 2020's third quarter, Nvidia's revenue fell 5% year-over-year. However, its revenue grew 17% sequentially to $3.01 billion, marking its third consecutive quarter of sequential revenue growth.
Article continues below advertisement
Nvidia's fiscal 2020 Q3 performance aligned with the company's guidance. In an August interview with VentureBeat, Nvidia CEO Jensen Huang said the company's current growth driver was gaming, but its future driver would be AI, and that would come in waves. Let's look at what that statement means for the company.
Nvidia goes greener for gamers
Gaming is a major revenue driver for Nvidia, which has always been at the forefront of the industry. In its last quarter, the company's gaming revenue rose 26% sequentially to $1.66 billion.
Though Nvidia has been strengthening for a while, its last three quarters have been interesting. In fiscal 2020's second quarter, Nvidia launched the industry's first real-time ray tracing consumer GPUs (graphics processing units), the GeForce RTX series. Despite the technology being the first of its kind, its acceptance didn't go as planned and sales were sluggish. There were no games available in the market supporting ray tracing technology, PCs' output with the GPU was minimal, and it was priced at a whopping $999.
Article continues below advertisement
However, game ­­publishers, gamers, and Nvidia are now on the same page. Major game developers have started supporting ray tracing technology, and Nvidia has launched midrange variants of the RTX series to address the pricing issue. The midrange variants have also proven to be great performance accelerators on PCs with average specifications. Things have turned around for Nvidia's GPU RTX series, and now all gamers can consider it as their graphics card of choice.
In its recent earnings call, Nvidia indicated optimism for RTX notebooks as well. Huang believes notebooks are on track to become "the largest gaming platform." And there's a market—more than 100 million gamers have yet to experience ray tracing technology, according to Nvidia.
The company's plans seem to be working so far. In its recent quarter, it managed to recover most of its gaming turf. The company came close to the $1.8 billion peaks it saw in fiscal 2019's second quarter.
Nvidia: The connoisseur of AI
Nvidia has always seen potential in AI. In his VentureBeat interview, Huang said the technology was the "single most powerful force of our time."
Nvidia's deep learning solutions have established themselves in both of AI's two stages, learning and inference. The learning stage includes feeding data to models that are then tested in simulations. To train AI systems, Nvidia has been using its Tesla V100, the most advanced data center accelerator. The accelerator transmits data from deep neural network libraries to feed responses during simulations.
It's in AI's second stage, inference, where computing, conclusions, and actions take place on a device. Nvidia's accelerates the computing process to arrive at a scenario's endpoint.
Article continues below advertisement
In its fiscal 2020 Q3 earnings call, Nvidia reported it had sold a record number of V100 and T4 units. Also, for the first time, sales of T4 GPUs (used for inference) exceeded those of V100s (used for training). Nvidia has come a long way, from having inference technology contribute 0% of its revenue to a solid double-digit percentage.
Nvidia's plan for AI at the edge
One of the biggest challenges in the AI world is bringing computing to the edge. And Nvidia is on its way to executing that. In Nvidia's fiscal 2020 Q3 earnings call, CFO Colette Kress discussed the company's AI computing launches. She also mentioned its GPU-accelerated 5G wireless RAN (radio access network) solution. The solution makes AI applications, augmented reality, virtual reality, and gaming accessible to edge devices.
Nvidia has also announced its EGX Intelligent Edge Computing Platform. In its description of the platform, the company explains that "edge locations are equipped with billions of IoT sensors that stream terabytes of data and that information contains valuable insights that can drive decisions in real-time. But for that to happen, a scalable, accelerated platform that can deliver automated intelligence to the point of action is needed." Additionally, Nvidia has partnered with Microsoft to create an intelligent edge computing program. The program aims to help industries learn from data collected from warehouses, retail stores, and manufacturing facilities.
It looks like Nvidia is now going full throttle to capitalize on everything and anything in the AI world. Its AI platform and datacenter updates speak volumes for its future, as does its promising sequential growth. Nvidia's future looks bright.