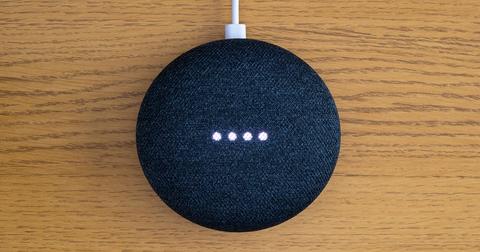 Google: Nest Mini Speaker's India Debut Is a Big Deal
By Ruchi Gupta

Updated
Google's (GOOGL) Nest Mini smart speaker has landed in India. Nest Mini is the successor to the original Google Home Mini smart speaker. In India, the Nest Mini will sell for $4,499 rupees.
Article continues below advertisement
Google launches Nest Mini smart speaker in India
Smart speakers first landed in Indian in the fourth quarter of 2017, according to IDC. Amazon (AMZN) opened the smart speaker market in India with the launch of its Echo devices there. Google entered India's smart speaker market in the second quarter of 2018.
Some 753,000 smart speaker devices were sold in India in 2018, according to IDC estimates. Amazon, being the pioneer, dominated with a 59% market share. Google came a distant second with 39% of the market share. However, its Home Mini (now Nest Mini) emerged as the best-selling smart speaker model in India in 2018.
The Nest Mini features significant improvements overs Home Mini. Thus, its introduction in India promises to boost Google's campaign for a bigger share of the smart speaker market there. Also, Google introduced the Nest Mini smart speaker in Taiwan and Brazil.
Google in revenue diversification push
Smart speaker market may help Google diversify
As Google's grip on the advertising market weakens and its advertising business faces regulatory challenges, it faces more pressure to diversify. The smart speaker market presents attractive growth potential for Google. The global smart speaker market will grow from just $4.4 billion in 2017 to reach $23.3 billion by 2025.
Therefore, introducing Nest Mini in India, one of the fastest-growing markets for digital products, marks an important step in Google's hunt for non-advertising revenue. Timing Nest Mini's launch in India for the holiday season could go a long way in maximizing Google's opportunities there.