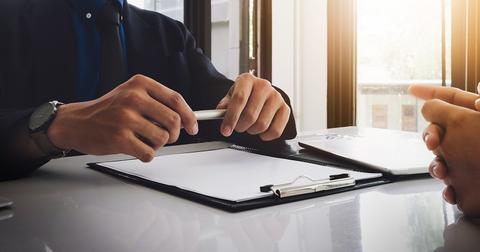 Google Investigating Executives: How Investors Should See It
By Ruchi Gupta

Updated
Google parent Alphabet (GOOGL) is investigating executives. The probe's focus is on how Alphabet executives handled complaints about sexual harassment as well as other misconduct.
Article continues below advertisement
Google is investigating executives
A special committee of Alphabet's board is leading investigating executives. Also, the investigation committee has assistance from an outside law firm. Google parent Alphabet plans to finish investigating next month, Reuters reports.
Early this year, some Alphabet shareholder groups sued the company. In their lawsuits, the shareholder groups accused Alphabet's board of failing on its fiduciary duty. For example, the shareholders faulted payments of hefty exit packages to Google executives facing sexual misconduct complaints. According to a New York Times report, Google gave the former Andriod head Andy Rubin a $90 million exit package. The report said Google gave Rubin the hefty exit package even after confirming sexual misconduct complaints made against him. This is why the group is investigating executives of the company.
Alphabet cannot afford to waste its financial resources
Alphabet finished the third quarter with $122 billion in cash reserve. Also, Alphabet is undertaking a lot of work that will no doubt require massive financial investments. Alphabet's Google unit continues to invest heavily to build its cloud computing business. In addition to investigating executives, Google plans to triple its cloud sales team. Also, the company plans to spend over $3.0 billion to expand its cloud capacity in Europe.
Article continues below advertisement
Additionally, Google continues to invest in its hardware business. Google counts on the hardware and cloud businesses to break its dependence on the advertising market. Alphabet will buy fitness trackers and smartwatch maker Fitbit (FIT) for $2.1 billion. Despite opposition about the Fitbit deal, it will boost Google's hardware business if it goes through. Also, it may help the company's overall reputation while they are investigating executives.
Waymo sinks with GOOGL's financial resources
Moreover, Alphabet's other bets, such as Waymo LLC, continue to burn cash. Thus, this means Alphabet has to foot their bill. Although Alphabet boasts a large war chest, the company can't afford to waste its financial resources. Additionally, the suing shareholder groups believe Alphabet's management is wasting resources by paying hefty exit packages to executives that it should have simply fired.
By investigating executives on how they handled matters that cost the company financially, Alphabet has taken a step that we think would go a long way in boosting investor confidence. It shows that management can't expect to go scot-free if it fails in its responsibility to shareholders.