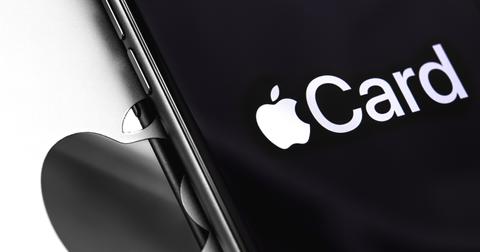 Goldman Sachs Lends Apple Card $10 Billion
By Adam Rogers

Updated
According to a Bloomberg report, investment bank Goldman Sachs (GS) lent $10 billion in credit to Apple Card (AAPL) as of September 30. The report claimed that the outstanding balances at the end of September were $736 million.
Apple Card launched successfully in the third quarter. Goldman Sachs said that the card is the most successful credit launch ever. Bloomberg said, "It's hard to draw comparisons with other launches as most banks don't break out performance by individual cards."
During Apple's earnings call, CEO Tim Cook said, "Apple Card launched in the U.S. in August, and we've been thrilled by the positive reception we've seen. Users apply for Apple Card through the wallet app on iPhone in minutes and start using it right away in stores, in apps and on websites."
Article continues below advertisement
How does Apple Card benefit customers?
Notably, Apple Card was announced in March. The card is a mobile integrated credit card with a daily cashback program on Apple product purchases. Also, the card is integrated with Apple Pay and is "laser-etched titanium."
Users get 3% cashback on Apple product purchases and select partner merchant products. The partner merchants include Uber, Uber Eats, T-Mobile, and others. Also, customers get 2% daily cash on card purchases using Apple Pay. Customers get 1% cashback on websites that don't accept Apple Pay and on using the titanium card.
Like other Apple products, Apple Card focuses on improving users' experience and aims to add significant value. Users can easily look at spending through categories.
Also, the company claims that the card will reduce interest payments. The interest charged to customers ranges between 12.74% and 23.74% depending on their creditworthiness.
While most credit cards have an option for minimum payments, customers still pay a lot in interest fees over time. Apple Card provides users with the estimated interest based on their payment amount. The company provides a real-time service that helps users make an informed decision.
The card has all of Apple Pay's security features like Face ID, Touch ID, and unique transaction codes. The card doesn't have any numbers, a CVV, or expiry date details. Mastercard is the global payment network partner.
Apple Pay gaining significant traction
The company's foray into credit cards will help it gain significant traction in its Apple Pay vertical. In the September quarter, Apple Pay's revenues and transactions doubled year-over-year. Apple Pay had over 3 billion transactions in the third quarter—more than PayPal.
Apple Pay is available in 49 markets with over 6,000 issuers on its platform. The Apple Card will also help the company expand its ecosystem going forward.