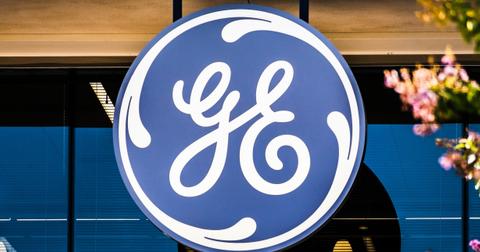 GE Stock: Has the Market Overpriced Culp's Charisma?
By Mike Sonnenberg

Updated
General Electric (GE) stock has been on the rise since its third-quarter earnings results on October 30. Between October 30 and November 19, the stock gained 26.8%. Yesterday, it closed at $11.5, close to its 52-week high. So far in 2019, it's gained over 50% in spite of challenges. The industrial conglomerate's third-quarter revenue of $23.4 billion beat analysts' estimate of $22.9 billion, and its adjusted EPS of $0.15 beat their estimate of $0.11. The company also raised its 2019 free cash flow outlook to $1 billion at the midpoint.
The stock's surge has served as an endorsement of CEO Larry Culp's turnaround strategy. However, today, it was down 1% to $11.40 at 9:56 AM ET. Is this the beginning of a nosedive? Is Culp's magic touch wearing off? Wall Street may be thinking yes.
Article continues below advertisement
What are analysts' thoughts on GE stock?
The recent surge in GE stock may have stretched a bit too far if we go by analysts' recommendations and median target price. Their median target of $10.42 translates to a 9.4% downside for GE from yesterday's close. Despite the company's earnings surprise, analysts' recommendations have largely remained the same, with eight recommending "buys," nine recommending "holds," and three recommending "sells."
Among the skeptics, JPMorgan Chase's Stephen Tusa has set the stock's target price at $5, a 56% downside over yesterday's close. Tusa wrote in a recent note, "Key to the recent bounce in GE stock is the notion that management has set a bottom on fundamentals, with the company raising guidance a sign of change in the revision trajectory."
Article continues below advertisement
Culp's uphill battle
Culp has set ambitious targets for the struggling company. He wants to pare down debt substantially and focus on its core competencies in the industrials business. So far, he's made some tough decisions to bring his vision to fruition.
During the last quarter alone, GE sold its aircraft leasing and lending platform, PK AirFinance, to Apollo Global and Athene. The Wabtec sale landed GE $1.6 billion in the third quarter. GE also sold a quarter of its shares in Baker Hughes (BKR), a GE company, generating another $3 billion in cash. The company used the proceeds to reduce its debt through a tender offer. GE also announced a pension freeze for some of its employees.
However, it's getting harder for Culp to transform GE. Most noncore businesses are already off the company's books, and some existing core operations are proving troublesome. The Power business is down because of structural changes happening in the industry.
While Aviation has been a star in GE's portfolio in recent quarters, the segment has a lot riding on the Boeing 737 MAX 8's return. GE expects to incur $1.4 billion in cash costs this year due to the MAX 8's grounding. Positive news about the model's return has helped GE stock so far in November. As of yesterday, Boeing stock was up 8% in November as the company confirmed the fourth-quarter return of the troubled jet. GE supplies engines to the 737 MAX, the 787, and the upcoming 777X.
Article continues below advertisement
What about long-term care?
Another grey area for GE is its long-term care liabilities, which were at the forefront of Harry Markopolos's GE fraud allegations. While the allegations have since died down and Markopolos is nowhere to be seen, the liabilities could still cause a lot of trouble for GE and its stock. Fitch ranked it as the second-riskiest long-term care reinsurer in its annual report on the industry.
Falling interest rates and older policyholders could be a deadly combination for GE's long-term care portfolio as returns on assets (mostly bonds) fall and premium payouts rise for older lives.
The bottom line on GE
We feel that GE stock's surge since its third-quarter earnings has come without much material development in its profile. The stock could hit a roadblock in the absence of something more substantial.