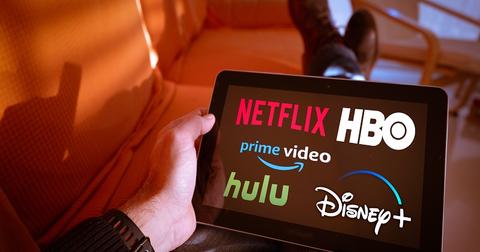 FX on Hulu: Disney Throws Another Punch at Netflix
By Ruchi Gupta

Updated
Walt Disney (DIS) won't give Netflix room to rest. Its much-anticipated Disney+ has arrived. At $6.99 per month, the streaming service costs just a fraction of Netflix's (NFLX) most popular plan priced at $12.99. Disney seems to have priced Disney+ competitively to take customers from Netflix, whose customers are beginning to reject price increases.
Now, Disney is preparing another attack on Netflix. Last week, Disney CEO Bob Iger shared how the company wants to make Hulu a stronger competitor in the streaming video market. Disney plans to move all FX titles to Hulu starting next March, Iger said. FX boasts a huge content library that will doubtlessly be a big boost to Hulu. FX will also produce original shows exclusively for Hulu. In fact, several original shows are already in the works for release on Hulu next year, Iger revealed.
Article continues below advertisement
Disney's Hulu to expand its library with FX's support
Netflix releases dozens of new titles every month, expanding its content library. And its wide content selection and original programming have helped make it a video streaming leader. Whereas Netflix finished the third quarter with 60.6 million US subscribers, Hulu had under 30 million in May. However, the FX content could strengthen Hulu as a Netflix challenger.
Using FX content isn't Disney's only strategy to boost Hulu subscriptions. The company has also introduced a competitively priced video streaming bundle that offers Disney+, ESPN+, and Hulu.
The $71 billion Fox deal gave Disney assets to battle Netflix
Disney came to own FX's rich content library through its $71 billion purchase of 21st Century Fox's assets in March. The Fox purchase also doubled Disney's stake in Hulu to 60%. Disney later tightened its grip on Hulu after AT&T (T) sold its stake in the business. A deal with Comcast (CMCSA) gave Disney operational control of Hulu.
Enhancing Hulu with FX content could escalate the streaming war between Disney and Netflix. As their rivalry deepens, Disney has pulled its movies from Netflix and banned Netflix commercials on its television networks.