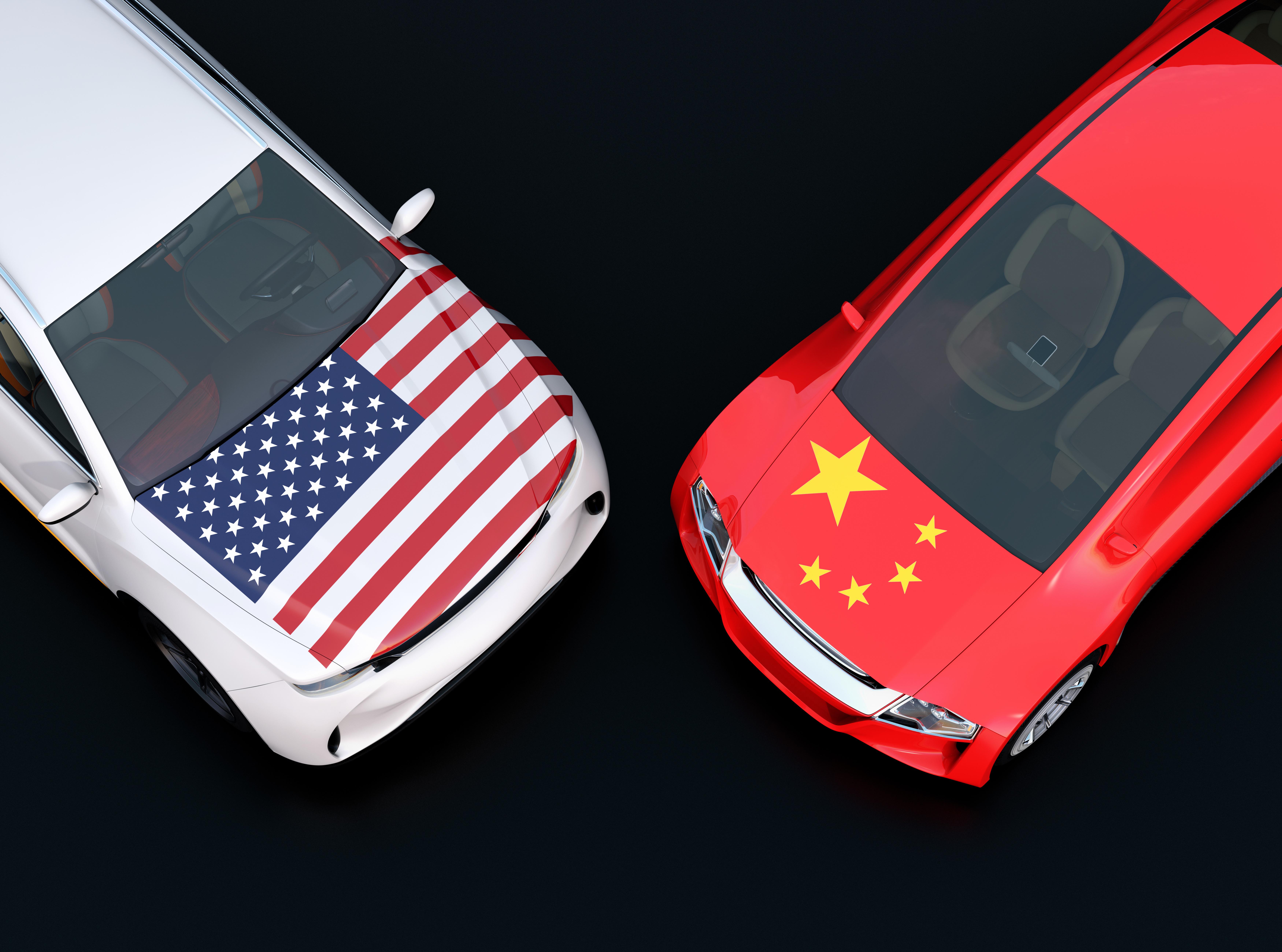 Will Ford, GM Pay for Trump's Signing of Hong Kong Act?
Yesterday, President Donald Trump signed off on the Hong Kong Human Rights and Democracy Act. What does it mean for automakers such as Ford and GM in China?
Article continues below advertisement
What the act will do
The Hong Kong Human Rights and Democracy Act will make the US government responsible for keeping tabs on Hong Kong's political status and will also give it the right to impose sanctions on Chinese officials involved in human rights issues in Hong Kong. Another bill signed by President Trump gives the government the right to control the exports of rubber bullets, tear gas, and other materials used by Hong Kong police to suppress democratic values.
China isn't happy with this. Its foreign ministry called the development a serious interference in China's internal affairs. China's state-run media is also critical of the act. China's Global Times wrote an editorial titled Hong Kong society needs to jointly resist US provocation.
Pro-democracy protestors in Hong Kong are jubilant. Denise Ho, a singer and activist, tweeted gratitude, saying, "Thank you for all those in the U.S. Congress who have worked so hard to push the #HKHRDA in the past five years. Thank you for standing with our ppl. This would not have been possible without the determination and sacrifices of brave Hongkongers."
Article continues below advertisement
US-China trade war in focus as Hong Kong gets US backing
This development comes at a time when the US-China trade war is still ongoing. The negotiating teams on both sides are sweating it out to iron out their differences. Just a day before Trump signed the HKHRDA, he sounded optimistic about the prospects of Phase 1 of the deal. He told reporters on Tuesday, "We're in the final throes of a very important deal, I guess you could say one of the most important deals in trade ever." However, he was quick to point to Hong Kong, saying, "It's going very well but at the same time we want to see it go well in Hong Kong." The US's open support of Hong Kong's protestors could bring trouble for the deal.
Trump is known for playing mind games and using negotiation tactics. This could be one of them. However, having passed both levels of US government with overwhelming support, the act looks to be more of a compulsion or a collective decision than a negotiation tactic.
Automakers such as Ford, GM in focus
US automakers are closely watching trade war developments. On December 15, China is scheduled to enforce a whopping 25% tariff on US cars imported in China. Auto parts and components made in the US and exported to China will attract a 5% tariff.
Trump's support of the Hong Kong protestors and subsequent difficulties in reaching a trade deal could mean the tariffs will be imposed as scheduled. Tesla (TSLA) has already partially hedged itself against these possible tariffs by opening a Gigafactory near Shanghai. The Gigafactory will produce Tesla's best-selling Model 3. Apart from saving on costs and tapping the Chinese market, the Gigafactory will also help Tesla escape the tariffs on China-made Model 3s.
Article continues below advertisement
At a time when Ford and General Motors are struggling in both the US and China, this isn't good news. In the first ten months of 2019, General Motors (GM), Ford Motor Company (F), and Fiat Chrysler Automobiles (FCAU) all reported drops in deliveries. General Motors saw over a 2% drop in auto sales from January to October this year, while Ford and Fiat Chrysler reported falls of over 3% and 1%, respectively. The emergence of ride-sharing companies such as Lyft and Uber is also challenging the conventional car ownership model.
Ford's and GM's success in China rests on the trade deal
The trade war has also affected Ford's and GM's operations in China. Ford's sales in China fell around 30% during the first three quarters of 2019. GM also saw over a 15% drop in its sales in the country in the period. Ford saw a 6% drop in its Chinese sales in 2017 and a 37% drop in 2018. Ford is planning to launch over two dozen new vehicles in China over the next few years. GM is also looking to revamp its product line-up.
A trade deal may provide a much-needed boost to US carmakers operating in China. However, the HKHRDA's approval may have made things more difficult on that front.
Trump's Hong Kong support: What about EVs?
China is the world's biggest EV (electric vehicle) market. Homegrown companies such as NIO and now Tesla are battling it out for EV market share in China. At the same time, GM's and Ford's EV ambitions are also on the rise. GM is planning to launch 20 new EVs within a couple of years. Ford recently launched its first fully-electric Mach-E. The Mach-E will compete with Tesla's Model Y in terms of design and with the popular Tesla Model 3 on price point. The electric version of the Ford F-150 is also highly anticipated.
The US's support of Hong Kong has the potential to further weaken already fragile US-China trade relations. A weak US-China trade relationship could restrict market access for US carmakers in China. Nobody wants to miss out on the world's biggest EV market.