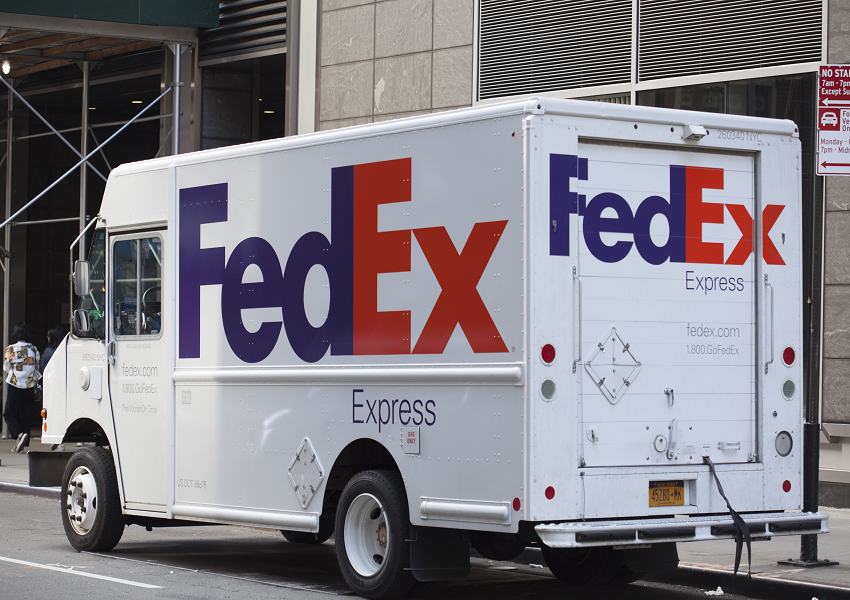 FedEx Stock Soars on US-China Trade Deal Optimism
FedEx (FDX) stock soared yesterday on hopes of a US-China trade deal. Bloomberg reports US commerce secretary Wilbur Ross said the two sides are "making good progress."
Ross also said that US companies would soon get licenses to sell components to Chinese telecommunications giant Huawei, which was banned for national security concerns. Additionally, the commerce secretary revealed that the two nations are finding new locations to sign the first phase of the trade agreement. The US and China presidents were supposed to sign the deal during their visit to the November 16–17 Asia-Pacific Economic Cooperation summit in Chile. However, due to social unrest in the country, Chilean president Sebastián Piñera had to cancel the summit.
Donald Trump is also optimistic about reaching a trade agreement with China. Last Thursday, he tweeted that the two sides were looking for new locations to sign phase one of the deal, almost 60% of the total trade deal.
Article continues below advertisement
FedEx stock gained the most
Following Bloomberg's report, all three major US indexes touched highs. The Dow Jones, Nasdaq, and S&P 500 gained 0.4%, 0.6%, and 0.4%, respectively. The three indexes have gained 17.7%, 27.1%, and 22.8% this year.
Logistics stocks rose significantly on trade deal optimism, with the iShares Transportation Average ETF (IYT) closing 2.2% higher yesterday. Among logistics stocks, FedEx was the biggest gainer, rising 5.3%. Notably, FedEx stock has been one of the most battered due to the ongoing US-China trade tensions. Over the last year, FedEx stock has lost 26% or approximately $15 billion in market capitalization.
Due to the trade war, the company's volumes have been sluggish, hurting its financial results. On September 18, FedEx reported lower-than-expected fiscal 2020 first-quarter results, blaming the global slowdown in trade and production. Trade was soft in Asia due to US-China trade tensions, and negative manufacturing output in Germany hurt the company's European business.
Article continues below advertisement
Trade uncertainties hurt logistics industry
FedEx isn't the only logistics company suffering because of the US-China trade war. United Parcel Service (UPS) is also feeling the pinch.
During its latest quarterly results, UPS revealed that soft Asia-US trade hurt its international business in the third quarter, more than offsetting its higher intra-European logistics volumes. As a result, its third-quarter international revenue was flat YoY (year-over-year).
US railroad companies have suffered the most due to the US-China trade war. An 8% YoY decrease in logistics volumes dragged Union Pacific's (UNP) third-quarter revenue down 7%. Meanwhile, CSX's (CSX) volumes fell 5.6% YoY in its third quarter, dragging down revenue by 4.8%. Norfolk Southern's (BSC) revenue fell 4% YoY due to a 6% decline in volumes in the third quarter. Ross's optimistic US-China trade comments boosted these stocks yesterday. UNP, CSX, and NSC gained 2.4%, 1.7%, and 1.4%, respectively.