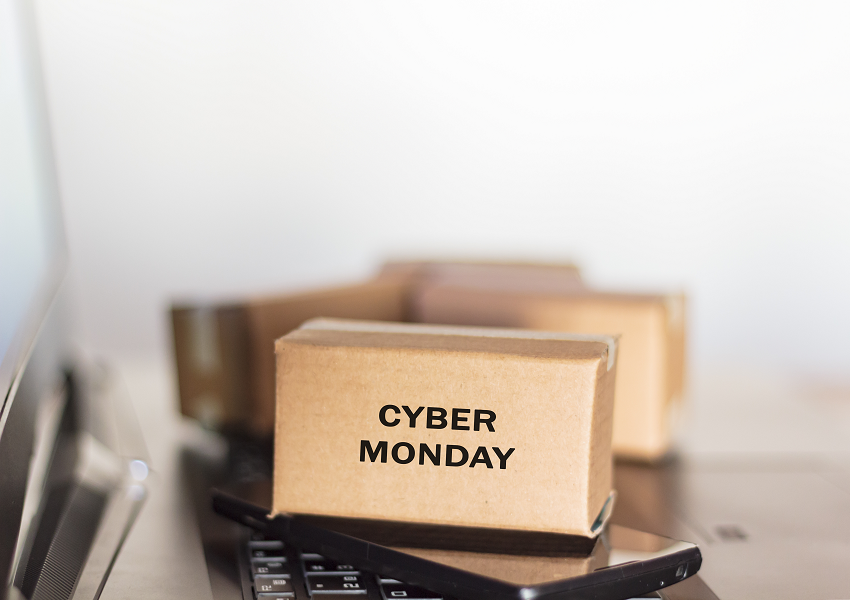 FedEx Stock Gains Due to Strong Cyber Monday Projections
By Anirudha Bhagat

Nov. 25 2019, Published 1:19 p.m. ET
FedEx (FDX) stock gained nearly 3% on November 22. The company expects record package volumes on Cyber Monday. On November 21, FedEx said that it expects to move approximately 33 million parcels on Cyber Monday or December 2.
The company also forecasts that it could double the average package volume on the following two Mondays. FedEx thinks that strong online shopping over the weekend would drive its package volumes.
The robust Cyber Monday package volume expectations made investors confident about FedEx stock. Notably, FedEx is one of the most battered stocks in the logistics industry this year. The stock has been impacted by US-China trade war uncertainties and back-to-back dismal quarterly performances.
FedEx stock has lost 3% of its market value YTD (year-to-date). The stock has underperformed the broader US indexes and the iShares Transportation Average ETF (IYT). The Dow Jones, the S&P 500, and IYT have risen 19.5%, 24.1%, and 17.5%, respectively.
Article continues below advertisement
Robust holiday season and Cyber Monday projections
FedEx's rosy forecast for Cyber Monday reflects strong holiday retail sales expectations and solid growth in e-commerce spending. The 2019 holiday season will start on Thanksgiving, November 28, and run through Christmas, December 25. Although the 2019 holiday season is four days shorter than the previous year, industry experts think that retail sales will increase YoY.
According to an eMarketer report on October 29, US retail sales could touch the first-ever trillion-dollar mark this year during the holiday shopping season. US retail sales will likely increase 3.8% YoY to $1.008 trillion.
According to eMarketer's report, a 13.2% YoY increase in e-commerce spending would mainly contribute to the overall US retail sales growth. The market researcher also thinks that online shopping could mark its biggest day in history on Cyber Monday with sales crossing $10 billion.
FedEx gears up for the holiday season
FedEx is leaving no stone unturned to capitalize on rising e-commerce sales. Over the past few years, the company has been investing heavily to expand its e-commerce delivery services. Last year, the company launched FedEx Extra Hours services, under which e-retailers could make local delivery the next day. The service also allows e-retailers to make delivery anywhere in the US within two days.
FedEx has expanded its OnSite services to 14,000 locations across the US. The service offers pick-up and drop-off services to e-commerce retailers. Notably, the service also allows e-shoppers to pick-up delivery packages from these locations.
The company has started its seven-day ground delivery services as part of its strategy to enhance e-commerce capabilities. FedEx will forego the residential peak surcharge this holiday season. The move will help FedEx attract more small and medium e-retailers to opt for its delivery services.
FedEx is focusing on autonomous delivery solutions for short-range deliveries. Automating last-mile delivery could drastically reduce the company's operating expenses and help render better services to customers.
In February, the company announced that it's experimenting with an autonomous delivery robot—FedEx SameDay Bot—for last-mile delivery. The company has collaborated with Target (TGT), Walgreens (WBA), Pizza Hut, and Walmart (WMT) on the SameDay Bot delivery program.
Article continues below advertisement
FedEx cuts ties with Amazon
Amazon (AMZN) is a competitive threat to FedEx. Notably, the e-retailer is aggressively expanding its logistics infrastructure. The company has increased its cargo fleet to 70 planes. Amazon also added more than 10,000 delivery vehicles. The company wants to reduce its dependency on logistics companies for last-mile delivery.
Therefore, FedEx is cutting ties with the online retailer. So far this year, FedEx hasn't renewed two delivery contracts with Amazon. According to FedEx, the strategy would free up its resources and help it focus on the broader e-commerce delivery market.
The initiative would also help FedEx gain the trust of Amazon's arch-rivals including Walmart and Target. FedEx wants to enhance its alliances with these large retailers. The companies want to increase their online sales and invest less in delivery services. The retailers wouldn't pose a long-term competitive threat to FedEx's business.