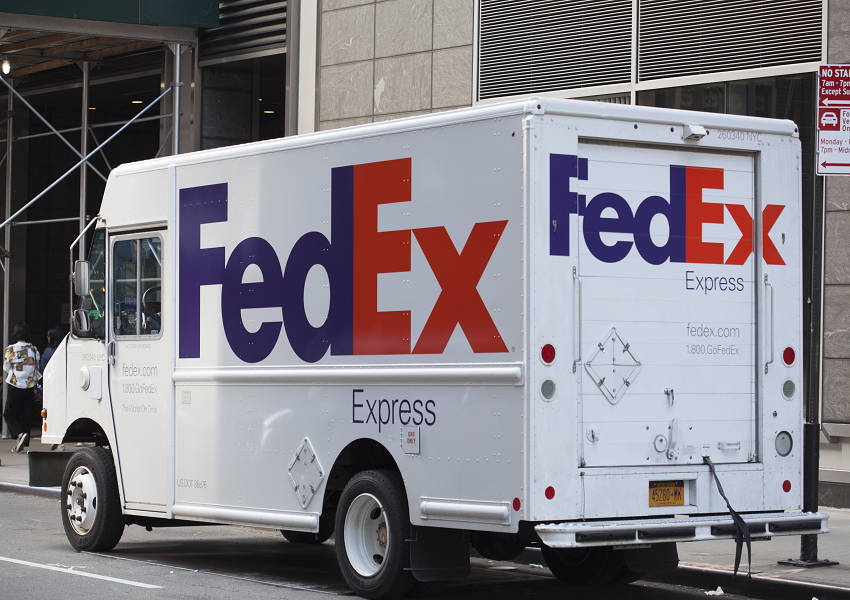 FedEx Stock Is Finally Gaining Momentum: Here's Why
By Anirudha Bhagat

Nov. 11 2019, Updated 12:56 p.m. ET
FedEx (FDX) stock, which has been plagued by back-to-back dismal quarterly performances and US-China trade war uncertainty, is making a turnaround. Since October, the stock has made a strong comeback and gained over 12.1%. The recent optimism surrounding the stock could be due to positive trade deal hopes between the US and China.
The significant boost to FedEx stock came after US Secretary of Commerce Wilbur Ross's positive remarks about US-China trade negotiations. During an interview with Bloomberg on November 3, Ross said the two nations are "making good progress" on the negotiation front.
He also disclosed that US companies will "shortly" receive licenses to sell components to Chinese telecommunications giant Huawei Technologies. The Trump administration had earlier blacklisted Huawei on national security concerns and banned US companies from doing business with it.
Article continues below advertisement
Trade uncertainties hurt logistics companies
FedEx is the most battered logistics company as a result of the ongoing trade tensions between the world's two largest economies. The logistics giant is facing sluggish volumes due to trade uncertainties, hurting its financial results.
FedEx has reported declining earnings results for the last three consecutive quarters. Moreover, its revenue growth in the last three quarters has remained in the low-single-digit range. Its last three quarters' worth of top line growth stands in stark contrast to the double-digit increase it recorded in the preceding five quarters.
On September 18, the company reported lower-than-expected first-quarter fiscal 2020 results. It blamed the global slowdown in trade and production for its dismal performance. It also cited softness in trade in Asia due to bitter trade relations between the US and China. Additionally, negative manufacturing output in Germany hurt its European business.
FedEx isn't the only logistics company that's suffering amid the trade uncertainty between the US and China. Rival United Parcel Service (UPS) is also feeling the pinch of bitter trade relations. During its third-quarter results, the company said that its international business was hurt by softness across Asia-US trade lanes.
Article continues below advertisement
Furthermore, US railroad companies also registered significant logistics volume declines in the third quarter due to the US-China trade war. A 5.6% YoY (year-over-year) decrease in logistics volumes dragged CSX Corporation's (CSX) third-quarter total revenue down 4.8%. Union Pacific's (UNP) third-quarter revenue fell 7% YoY due to an 8% decline in volumes. Norfolk Southern (NSC) saw a 6% YoY reduction in its third-quarter volumes, which led to a 4% decline in its revenue.
Analysts' take on FedEx stock
Analysts have turned increasingly cautious on FedEx stock due to back-to-back dismal quarterly performances and uncertainty over US-China trade negotiations. The company has faced rating downgrades and target price reductions from several analysts so far this year. Last month, analysts from Bernstein, Stifel Nicolaus, Edward Jones, BMO Capital, and KeyBanc Capital lowered their ratings on the stock. They also trimmed their target prices.
About 80% of analysts had bullish ratings on FedEx stock at the start of the year. However, that proportion has fallen to 52% as of November 11. Additionally, the average target price on the stock is down to $171.18 from $231.37 on January 1. The stock's current target price signifies a potential 5.3% gain over the next year.