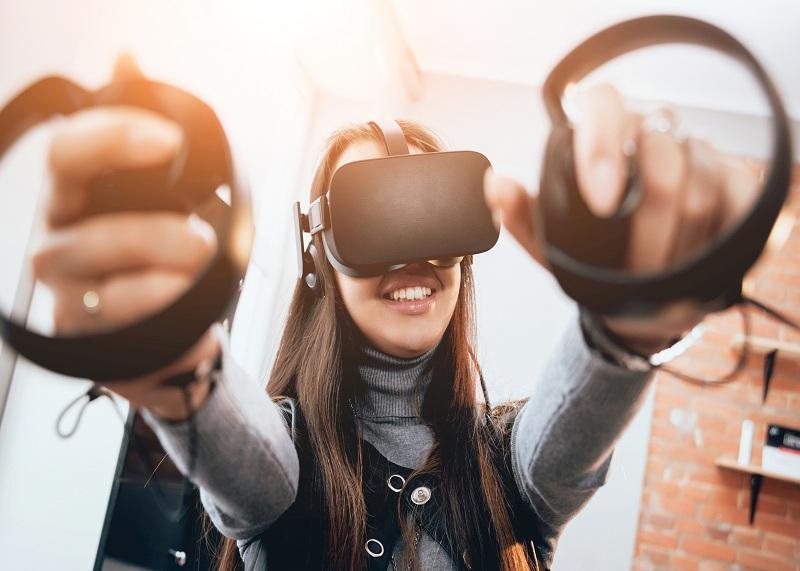 What Facebook's Trying to Achieve with the Beat Games-Oculus Merger
By Ruchi Gupta

Nov. 29 2019, Published 7:36 a.m. ET
Facebook (FB) has bought Beat Games, the studio that produced hit VR (virtual reality) game Beat Saber. Beat Games will join Facebook's VR arm as part of Oculus Studio, thereby boosting Oculus's content efforts.
Article continues below advertisement
Facebook merges Beat Games with Oculus to address VR content problem
Facebook didn't disclose how much it was investing in the Beat Games acquisition. However, Oculus content head Mike Verdu has laid out what attracted Facebook and Oculus to Beat Games. Verdu, who is set to oversee Beat Games, wrote in a blog post that Beat Games will help Oculus bring VR to more people. Last month, during Facebook's third-quarter earnings call, CEO Mark Zuckerberg bemoaned the VR market's slow development. He said, "this is taking a bit longer than we thought," adding that it "means that the future might be a few years further out and that it might be more expensive to develop."
Content shortage slowing Facebook's ambitions
Studies have shown that the high cost of VR headsets and a shortage of content have slowed the VR market's development. The content shortage may be the greatest barrier. In a survey VR Intelligence and SuperData conducted last year, 52% of respondents blamed a lack of content for blocking the VR market from going mainstream.
If a content shortage is Oculus's greatest headwind, then Facebook thinks it can do something about it. That's where the Beat Games acquisition comes in. The Beat Games team has proven its potential in solving the VR content shortage problem. Beat Saber has been a huge hit, and not just on Oculus, but other VR platforms as well. The social media giant believes Beat Games' resources can help create better content for VR platforms. Facebook exited the third quarter with $52.3 billion in cash, which it can leverage to fuel growth.
Facebook frees Beat Games team to work with Oculus rivals
To ensure that the Beat Games team's work benefits the whole industry, Facebook has allowed it to work with everyone. Therefore, Beat Games will produce content for Oculus as well as other VR platforms.
The VR gaming and entertainment market is forecast to grow to $70.6 billion by 2026 from $4.2 billion in 2018. In addition to VR, Facebook has also focused Oculus on AR (augmented reality), another hugely promising market.
For Facebook, Oculus holds an important position in its business diversification efforts. Presently, Facebook derives 99% of its revenue from advertising. As the space has become more competitive and challenging, Facebook needs to look at other revenue sources.