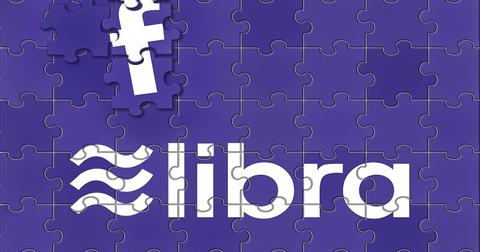 Facebook Libra: Three Things to Know This Week
By Ruchi Gupta

Updated
Facebook (FB) has continued with its work to bring its digital currency, Libra, to the world. Facebook unveiled Libra in June and hopes to launch it next year. Last month, Facebook got most of Libra's original partners to formally commit to supporting the project. The Libra Association revealed that 1,500 entities want to become part of the project.
However, although Facebook has deep pockets and a well-known brand, its Libra project has run into problems that money alone cannot solve. Libra continues to face regulatory resistance around the world. As it's a stablecoin, regulators must thoroughly assess it and address the risks it may pose. Libra is to be pegged to a basket of fiat currencies, including the US dollar and euro.
Even if Facebook succeeds in launching Libra, it may face more challenges down the road. Here are three obstacles that could arise.
Article continues below advertisement
EU might come up with its own digital currency to rival Facebook's Libra
As we've discussed previously, Germany and France are against Libra, and European regulators fear it could become a money laundering and terrorist financing tool. There are calls for the European Central Bank to develop a digital currency for the EU, for which a proposal could be adopted next month, reports Reuters. An EU digital currency could give Libra tough competition.
Fed-issued digital currency inevitable
A Fed official has said that the central bank will have to issue its own digital currency at some point. A Fed-issued digital currency could also give Libra tough competition. Facebook's Libra project has also run into strong opposition in the US.
China about to unveil its own digital currency