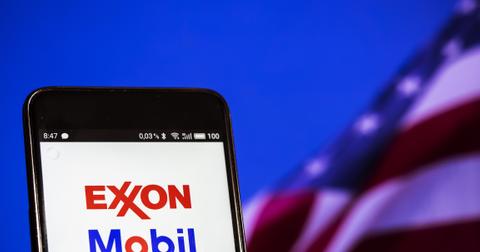 ExxonMobil: How Will XOM Trend for the Rest of the Year?
By Maitali Ramkumar

Updated
This quarter, ExxonMobil (XOM) stock has fallen 2.4%. However, peers have shown mixed trends. While Chevron (CVX) and Shell (RDS.A) have fallen by 0.2% and 0.4% quarter-to-date, respectively, BP (BP), Total (TOT), and Suncor Energy (SU) have risen by 1.7%, 3.4%, and 0.5%.
Several factors are driving energy stocks. Earlier in the quarter, companies' third-quarter earnings results affected stocks. Stronger equity markets and higher oil prices boosted stocks. However, oil has lost some of its gains in the last few trading sessions.
Article continues below advertisement
Oil sheds gains, impacts XOM stock
WTI prices have risen by 3.3% quarter-to-date. Oil prices are being affected by trade discussions, inventory data, and demand-supply dynamics.
Trade talk optimism reduced concerns about demand and economic growth and boosted oil prices earlier. However, current uncertainties surrounding the negotiations are now dragging down oil. Also, the EIA (U.S. Energy Information Administration) recently recorded a build-up in crude oil inventories, which impacted oil prices. Plus, the IEA (International Energy Agency) expects oil markets to face a supply glut next year. As a result, OPEC could extend production cuts at its next meeting to take the extra barrels off the market.
Equity markets seem undeterred
The trade talks have boosted the S&P 500 (SPX) to an all-time high. The index has risen 5.6% quarter-to-date. Although the discussions seem to have hit some bumps, markets seem unaffected. Market participants may be expecting both sides to work out their differences eventually. To learn more, read S&P 500 at Record Highs: Not Much Upside in 2020.
Based on this background, let's see how ExxonMobil stock could do for the rest of this year. We'll estimate XOM's stock price by considering its implied volatility.
Article continues below advertisement
ExxonMobil's stock price estimate
Since October 1, XOM's implied volatility has fallen by 5.1 percentage points to 16.8%, below its quarter-to-date average of 18.9%.
We can forecast XOM's upper and lower price limits until the end of the year by assuming a normal distribution of prices and a standard deviation of one. Based on its implied volatility of 16.8%, ExxonMobil stock could close between $72.50 and $65.30 in the next 35 days.
Other integrated energy stocks
Other integrated energy stocks' implied volatility has also fallen this quarter. Chevron's and Shell's has fallen by 6.2 and 4.6 percentage points, respectively, to 16.4% and 14.3%. Meanwhile, BP's and Total's implied volatility has fallen by 4.7 and 5.0 percentage points to 16.6% and 15.8%.
Article continues below advertisement
XOM's fourth-quarter earnings
ExxonMobil's profits are determined by its upstream, downstream, and chemical earnings. While crude oil and natural gas prices drive the company's upstream profits, its refining and chemical margins steer its chemical and downstream earnings.
Although oil prices have risen this quarter, their quarterly average is still lower than last year's. WTI prices stand at $55.30 per barrel in Q4 2019, compared with $59.10 in Q4 2018. Therefore, lower oil prices could weigh on ExxonMobil's upstream earnings. However, XOM's rising Permian output could support its overall hydrocarbon volumes.
Meanwhile, XOM's downstream earnings could be affected by its better margins partly offset by lower throughputs. This quarter, sweet-sour spreads are expanding in anticipation of IMO (International Maritime Organisation) 2020. However, maintenance activities could affect XOM's throughputs. XOM's chemical earnings could remain subdued due to its weaker chemical margins and maintenance activities.
In ExxonMobil's third-quarter earnings conference call, investor relations vice president and secretary Neil Hansen said, "Scheduled maintenance in the Downstream this year is higher than normal, again, in part due to preparation for IMO 2020. Planned maintenance tends to be seasonal, in line with demand patterns. We expect the impact from scheduled maintenance in the fourth quarter to be higher relative to what we experienced in the fourth quarter — in the third quarter."