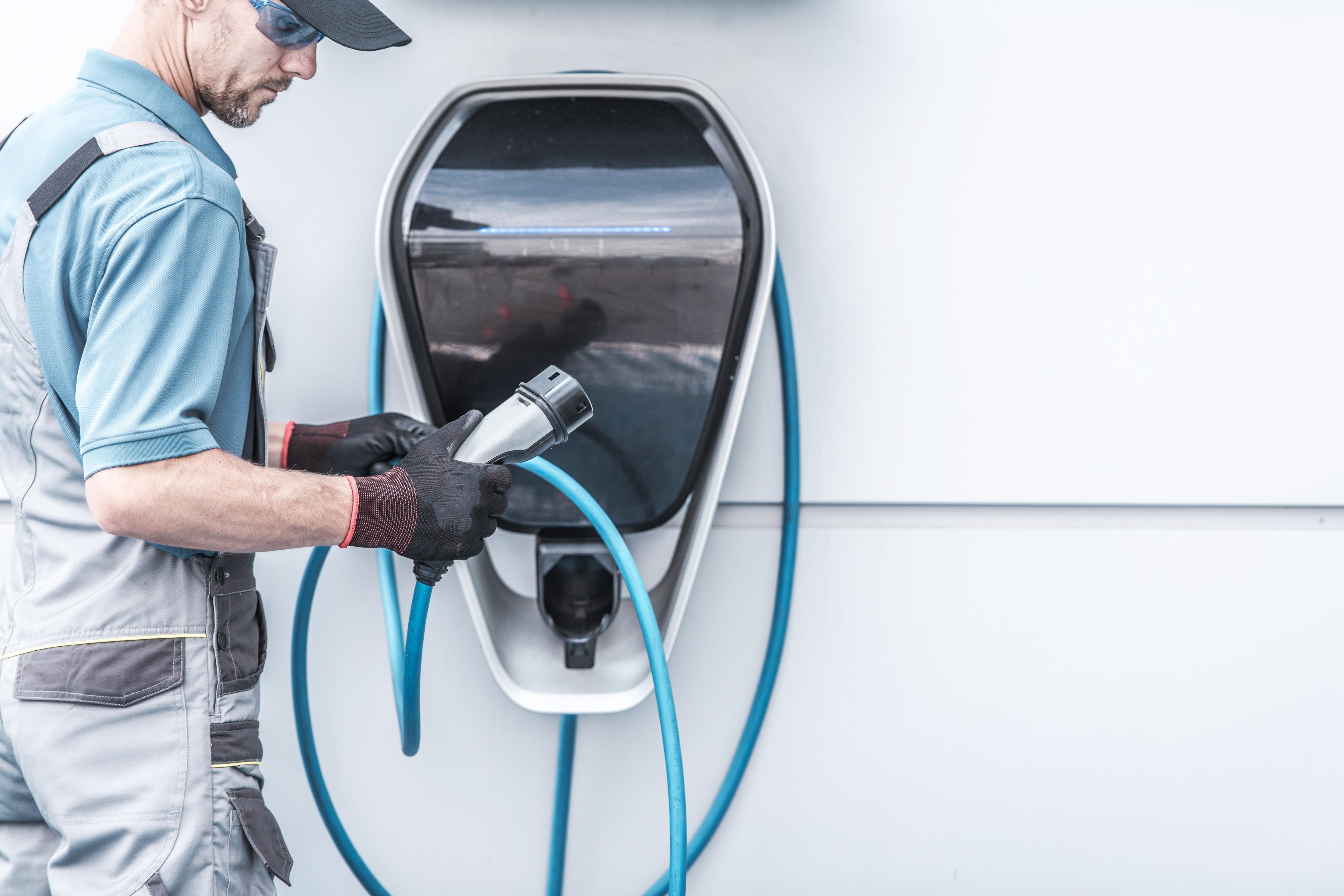 Electric Vehicle Stocks Reeling on China's Auto Sales
By Anuradha Garg

Nov. 12 2019, Published 4:11 p.m. ET
The slowdown in the world's largest auto market, China, is affecting electric vehicle companies worldwide. China's auto sales fell in October for the 16th month out of the last 17 months. The sales decline in October came in at 5.7% year-over-year.
In September, China's car sales fell 6.5% year-over-year. 2018 was the first full year that China faced an auto sales contraction in over two decades. On the one hand, the ongoing trade war tensions are weighing on the sector. And on the other hand, the weakening domestic economy is taking a toll.
Article continues below advertisement
The auto slowdown in China will probably last
Technode reported the China Passenger Car Association or CPCA's secretary-general saying there are few signs of recovery. He also said the slowdown could last until the first quarter of 2020.
China considering policies to revive auto sales
Reuters reported that China's government officials are "considering policies to expand the second-hand car market in rural areas and to improve vehicle retirement policies." China has also tried several policies and measures to improve the auto sector slowdown.
However, the results have underwhelmed expectations. Due to this slowdown, not only domestic automakers but also foreign automakers are taking a hit.
Article continues below advertisement
Ford and General Motors reeling
Ford (F), for example, cited three factors for lowering its profit outlook for 2019 during its Q3 earnings call. One factor was lower China sales. Ford's China sales have been on a downtrend since 2017. After falling 14.3% year-over-year in 2018, Ford's China sales fell 30.3% year-over-year in Q3 2019.
General Motors (GM) is also feeling the impact of the slowdown in the Chinese auto sector. The company's third-quarter sales fell 17.5% compared to the same quarter a year ago. GM has recorded negative sales growth for five straight quarters in the country.
China NEV sales' decline decelerating
China's NEV (new energy vehicles) sales, which were a bright spot in the Chinese auto industry until June, have also withered. In October, the sales of EVs (electric vehicles) declined 45.4% year-over-year. This fall marked the fourth straight month of decline. The pace of this decline was even higher than the 15.5% and 33.4% year-over-year falls in August and September, respectively.
One of the major factors driving the decline in NEV sales is the rollback of Chinese subsidies for EV sales starting in June. While the country completely rolled back subsidies on NEVs with less than 250 kilometers (about 155 miles) of electric range, it halved subsidies for higher ranges.
Article continues below advertisement
China EV sales—looking at negative growth?
CPCA is projecting NEV sales of 1.6 million units for 2019, an increase of just 1% year-over-year. CNN quoted the China Association of Automobile Manufacturers or CAAM's assistant secretary-general saying, "Based on the current developing trend, we may see negative growth for new energy vehicles this year." By any standard, the outlook for growth is bleak.
China EV stocks reeling from the slowdown
Chinese EV stocks are reeling from this slowdown. China's largest EV maker and Warren Buffett-backed company, BYD (BYDDF), reported a decline of 89% in net profits for the third quarter. The company mainly attributed this dismal performance to the reduction in subsidies.
Due to this policy change as well as its internal issues, China's Tesla equivalent NIO (NIO) is also reeling. NIO's stock price has declined by almost 70% year-to-date. The Tencent-backed (TCEHY) EV maker is even battling survival issues after reporting dismal second-quarter results.
Article continues below advertisement
NIO's stock performance
Recently NIO stock ran up on strong October deliveries and collaboration with Intel's (INTC) subsidiary Mobileye for self-driving cars. The cash burn and competition issues for the company, however, still remain. And they could cause a further decline in the stock.
Increased competition in the domestic EV industry
Another problem that domestic electric vehicle makers are now facing is the increased prospect of foreign competition. The subsidy benefit was mainly available to domestic automakers. With the impact of most of that bumper now gone, the playing field is more level.
Foreign automakers, including Volkswagen (VLKAF) and Tesla (TSLA), are ramping up fast in China. Through its China Gigafactory, Tesla could put up some fierce competition for the Chinese electric carmakers. This heat will add another layer of trouble for domestic companies.
Tesla in China
Tesla is quite popular in China already, and the company is making an increased push into the market with a marketing strategy tailor-made for China. Moreover, with the start of the Gigafactory, it will doubly benefit on the cost side, from savings in tariffs and lower costs. This impact could cause the company to lower the price of its vehicles for Chinese consumers over time. It will also be a blow to the domestic EV companies.
Automakers are looking for signs of a bottom in the Chinese auto sector. But if you're going by the indicators and China's auto associations' predictions, it seems like the bottom might still be a ways off.