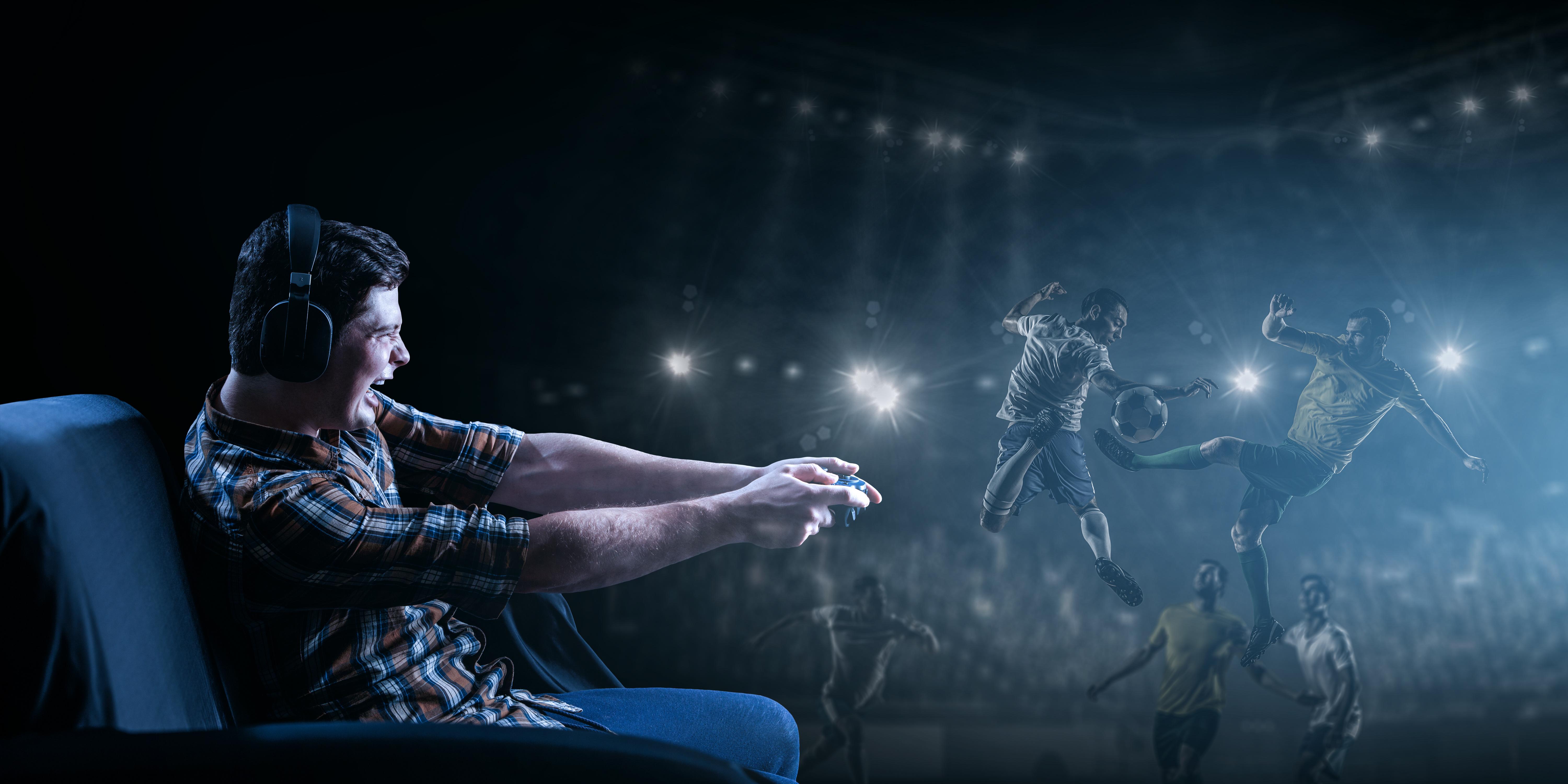 EA Stock Could Spike after Strong Star Wars Launch
Leading gaming company Electronic Arts' (EA) stock is trading at $97.53 at the time of this writing. EA stock has gained 21.4% year-to-date but is still trading 34% below its record highs. Among its peers, Activision Blizzard (ATVI) and Take-Two Interactive (TTWO) have returned 12.7% and 19%, respectively, in 2019.
EA launched its much-anticipated Star Wars Jedi: Fallen Order game on November 15, and the early reviews are encouraging. According to this report from TheFly, Piper Jaffray analyst Michael Olson stated that the Metacritic score for the latest Star Wars title is 87.5. This score is higher than those of EA's blockbuster games Battlefield and Star Wars Battlefront II, which had respective scores of 77.3 and 66.3.
Olson expects Star Wars: Fallen Order to sell more than the company's forecasts of 6 million–8 million units in fiscal 2020 (year ending in March). The analyst reiterated an "overweight" rating on the stock with a target price of $106.
Article continues below advertisement
Electronic Arts' key games in 2020
Gaming companies including Electronic Arts lost significant value in the fourth quarter of 2018. Analysts and investors were concerned over slowing growth for EA and its peers. EA's sales fell 4.6% year-over-year to $4.944 billion in fiscal 2019, driving EA stock lower by 30% in the fourth quarter of 2018. Analysts now expect sales to rise 4.9% to $5.2 billion in 2020 and 2.8% to $5.33 billion in 2021.
Gaming companies are cyclical and depend on successful franchises to boost their sales figures. Although several game titles are launched throughout the year, just a few manage to hit the bull's eye. EA expects to bank on game franchises such as Star Wars to drive revenue growth in 2020 and beyond.
EA is also optimistic about its rising popularity in sports titles. It launched Madden NFL 2020 and is excited about the game's initial performance. In the second quarter of fiscal 2020, Madden's unique players rose 12% year-over-year. The games played in this franchise more than doubled to 100 million. Total players in FIFA also rose 15% in Q2 of fiscal 2020. The FIFA 20 Global Series should be highly anticipated among esports gamers.
EA launched Apex Legends in early 2019 to compete against battle royale games such as PUBG and Fortnite. However, Apex Legends 2 disappointed fans and players, sending the stock down by 5% on July 5.
The third installment of Apex Legends launched in October with new features such as Halloween-themed content and new maps. EA stated that the weekly average player engagement for Apex Legends 3 was higher than the second installment.
Article continues below advertisement
Can EA stock move higher by the end of 2019?
Gaming companies have evolved as the landscape has changed toward digital and mobile gaming. The shift to digital gaming has also helped improve profit margins significantly. These growth drivers resulted in a considerable increase in the stock prices of gaming companies.
If you had invested $10,000 in EA stock five years ago, the investment would have ballooned to $23,500. This number stands higher for ATVI and TTWO at $26,300 and $46,400, respectively.
However, could the stock prices of EA and its peers move higher in 2020 and beyond? The global gaming industry could witness solid growth, according to research firm Newzoo. The launch of next-gen gaming consoles in 2020 could also boost gaming sales. There are also tremendous opportunities for gaming companies to target growth in esports, which is already a billion-dollar industry.
During EA's recent earnings call, CEO Andrew Wilson stated, "We're confident in the continued growth of our business at Electronic Arts – through FY20, FY21 and beyond. We have a big holiday quarter ahead of us, and we're excited to continue a strong year."
EA stock: Overvalued?
Let's look at EA stock's valuation and metrics. EA's valuation is $28.4 billion or 5.5x its forward sales. Its estimated five-year PEG (price-to-earnings-to-growth) ratio is 2.5x. EA stock trades at a forward PE multiple of 20x and might be overvalued, looking at its five-year earnings annual estimate of 8.3%.
EA would have to beat consensus estimates over the next few quarters to outperform the broader market returns. For this, the company expects a solid holiday quarter and hopes that the latest Star Wars installment generates millions of dollars in sales.
Analysts tracking EA stock have a 12-month average target price of $110, which is 13.4% higher than its current trading price.