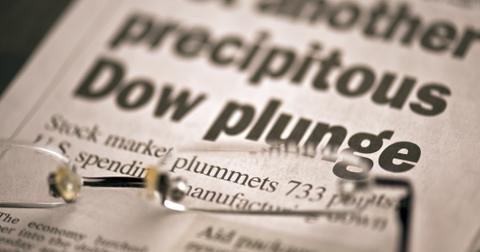 Dow Jones: What's the Outlook amid Trade Deal Tension?
By Rabindra Samanta

Updated
Yesterday, the Dow Jones Industrial Average (DIA) fell 0.4%. The index has now fallen for two consecutive trading sessions. On November 18, it closed at a record high. According to Reuters, the signing of Phase 1 of the trade deal between the US and China could extend to next year.
A possible delay in the trade deal may have affected the Dow yesterday. In October, Steven Mnuchin hinted that President Donald Trump and President Xi Jinping might sign a trade agreement on the sidelines of the Asia-Pacific Economic Cooperation summit this month. For more info, read Steven Mnuchin: Tariffs Delayed, Not Canceled. However, the summit was canceled due to social unrest in Chile.
Article continues below advertisement
US-China diplomatic fight could escalate
US Congress recently passed the Hong Kong Human Rights and Democracy Act of 2019. It's now pending the president's sign-off. Earlier, China had warned the US to stay away from the ongoing crisis in Hong Kong. Read Trade Talks: Will Hong Kong Endanger Negotiations? for more on this legislation.
Last month, CNBC reported Chinese Ministry of Foreign Affairs spokesperson Geng Shuang as saying, "If the relevant bill is finally passed into law, not only will it hurt Chinese interests and China-U.S. relations, but also seriously damage U.S. interests." A diplomatic brawl between the US and China could affect the Dow.
Asia in the red, Dow might open lower
Today, the Shanghai Composite Index fell 0.3%. Similarly, the Nikkei 225 fell 0.5%. India's Nifty 50 was also in the red. Moreover, at 8:05 AM ET, Dow Jones futures had fallen around 0.1%. The Dow could open lower in today's trading amid global weakness and uncertainty over the US-China trade deal.
Major European equity indexes were also in the red. The FTSE 100 and the DAX Index fell 0.8% and 0.3%, respectively. Moreover, the CAC 40 Index was down 0.2%.
Article continues below advertisement
USMCA and Dow Jones
According to Politico, Robert Lighthizer and Nancy Pelosi could discuss the USMCA (United States–Mexico–Canada Agreement) bill today. Currently, Lighthizer is serving as US Trade Representative, while Pelosi is the speaker of the House of Representatives. Democrats hold a majority in the House.
The USMCA bill is currently stuck in the House. Earlier talks between Republicans and Democrats failed. According to a CNBC report last month, Democrats have demanded "labor reform" in Mexico and Canada to save jobs in the US.
Trump's trade adviser believes that once this bill passes, the Dow could move higher. To learn more, read Trump's Interim Trade Deal: Dow at $30,000?
Dow Jones' moving averages
On November 20, the Dow Jones closed 1.3%, 2.8%, 3.7%, and 5.4% above its 20-day, 50-day, 100-day, and 200-day moving averages, respectively. Its 20-day moving average of 27,453.35 is an important support zone. Since October 9, it hasn't fallen below this level. However, in the last few trading sessions, the gap between the Dow and its 20-day average has narrowed.
If the Dow decisively breaks below its 20-day average, it'll be a short-term bearish sign. Read Dow Jones and S&P 500 Ignore Trade War Noise to learn more about the US-China trade dispute.