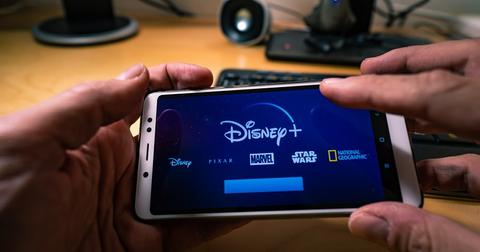 Disney+ Launches Competitive Attack on Netflix and Apple
By Ruchi Gupta

Updated
Walt Disney (DIS) thinks that Disney+ is its most important product launch since Bob Iger became its chief executive in 2005. As a result, Disney has gone to great lengths to promote Disney+. The company removed Netflix ads from its television networks to reserve more television airtime for Disney+ advertising. Walt Disney also made sure that it priced Disney+ competitively compared to what Netflix charges.
Article continues below advertisement
Disney+ extends its competitive attack beyond Netflix 
No doubt, a lot of Disney+'s attacks have been directed at Netflix (NFLX)—the video streaming market leader. However, this week, Disney has shown that it would smite any competitor to ensure that Disney+ becomes a success.
This week, Disney added Google as a Disney+ distribution partner. The strategy that Disney has employed in the Google pact leaves no doubt that Apple is on target. Disney and Google have teamed up on a Disney+ promotion. According to the promotion, people who purchase a new Chromebook device will qualify to get a Disney+ subscription free for three months. The promotion opened on November 25 and will run until the end of January 2020.
With the Google pact, Disney seems to assail a strategy that Apple employed early on to promote its Apple TV+ service. Apple provides a free Apple TV+ video subscription for one year to people who purchase certain hardware products. Apple TV+, a rival to Disney+ and Netflix, is priced even more competitively. Apple TV+'s subscription costs $4.99 per month. Disney+ charges $6.99 per month, Netflix's plans start at $8.99 per month.
Article continues below advertisement
If Apple's free Apple TV+ subscription with hardware purchases is attractive, Disney will challenge it. For Netflix, Disney's deal with Google for free Disney+ with a Chromebook purchase just added a twist to the competition. For someone who might have thought to purchase a Netflix subscription, Disney just made them think twice.
Disney hopes that after people try out Disney+ for three months though the Google Chromebook promotion, they will see its entertainment value and stay as subscribers.
Disney+ understands it is up against a giant