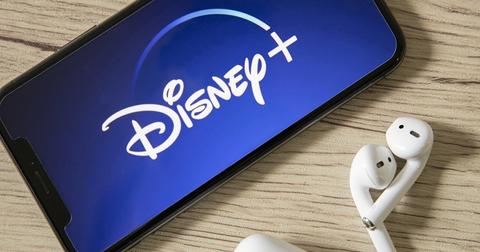 Disney Earnings Slump Despite Disney+ Anticipation
By Ruchi Gupta

Updated
The Walt Disney Company (DIS) will report its fiscal fourth-quarter results on Thursday, November 7. The results will come after the closing bell. For the period through June, when DIS reported its third-quarter results, it disappointed. Also, its shares fell.
Article continues below advertisement
Wall Street expectations weren't met
DIS reported June quarter earnings and revenue that grew YoY (year-over-year). However, they both fell short of consensus expectations. Also, Wall Street had high-performance expectations for the 21st Century Fox assets that the company just bought.
What is Wall Street expecting from the company this time around? The consensus estimate calls for DIS to report earnings per share of $0.97 on revenue of $19 billion. In its fiscal fourth quarter of 2018, DIS reported earnings and revenue that easily beat the consensus estimates. For example, revenues of $14.3 billion topped consensus estimate by more than $545 million.
Tomorrow, when the company reports its fiscal fourth-quarter results, here are three things that will draw investor attention.
Disney+ launch update
The company will launch its Disney+ video service on November 12. The service is priced competitively to make it a good challenger to Netflix (NFLX). Besides pricing, Disney+ is also backed by Disney's huge content library. In fact, DIS is pulling some of its content from Netflix. The company will then offer them only on its own platform.
The company has high expectations for Disney+. This is because cord-cutting is shrinking its traditional pay-TV market. The company expects Disney+ to have 60 million – 90 million subscribers globally by 2024.
DIS began taking Disney+ subscription preorders in September. When the company reports earnings tomorrow, investors will watch for updates on Disney+ subscription. Already, a study shows that more than 1.0 million American consumers subscribed to Disney+ before it launched.
Disney buys 21st Century Fox assets, bans Netflix ads
DIS bought 21st Century Fox assets in March. When the company reports earnings, investors will watch for progress on the integration of the assets. Moreover, investors will watch for the impact of the Fox assets on Disney's financial results so far. The company paid a whopping $71.3 billion for them.
Last month, the company banned Netflix from advertising on its TV networks. The rivalry between the two companies deepens. As previously discussed, banning Netflix ads means Disney will forgo about $13 million in ad sales. Investors will watch for management comments on how banning Netflix ads is a plus for the company.