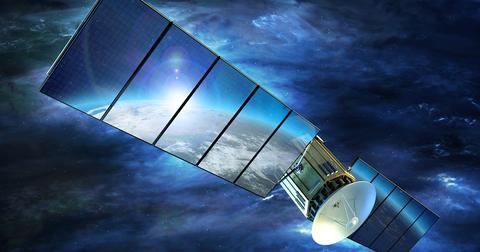 Dish Network's Earnings Top Estimates, Stock Jumps
By Ruchi Gupta

Updated
Dish Network (DISH), a satellite television provider and soon-to-be wireless operator, reported its third-quarter earnings on Thursday. The company delivered solid results compared to the consensus expectations. As a result, the stock rose 3.5%.
How did Dish fair in the third quarter? What can investors expect in the future? We'll discuss the key takeaways from the company's third-quarter earnings.
Article continues below advertisement
Dish's key earnings numbers beat consensus expectations
Dish generated revenues of $3.17 billion in the third quarter—down from $3.40 billion a year ago. However, the revenues were above the consensus expectation of $3.16 billion. The company reported an EPS of $0.66 for the third quarter, which beat the consensus estimate at $0.60. However, the EPS fell from $0.82 in the third quarter of 2018.
Dish's fight with content providers about higher programming fees seems to be paying off. The company's total costs and expenses fell to $2.7 billion from over $2.8 billion a year ago.
Surprise subscriber growth
Cord-cutting has been a pain for Dish and the traditional pay-TV industry. However, Dish's latest earnings report showed that its efforts to counter cord-cutting worked well in the third quarter. The company said it added 148,000 subscribers during the third quarter—a big surprise. Analysts expected Dish to lose subscribers in the third quarter. Dish lost 341,000 subscribers in the third quarter of 2018.
Dish's subscriber gains in the latest quarter were due to its Sling TV business. The company lost 66,000 subscribers in its traditional satellite pay-TV business. However, Dish added 214,000 subscribers on its Sling TV platform, which now boasts a total of nearly 2.7 million subscribers.
Article continues below advertisement
Fundraising for wireless venture
Dish plans to raise about $1.0 billion in additional cash through a rights offering. The company intends to use the proceeds to invest in its wireless business. In July, Dish struck a deal with T-Mobile (TMUS) and Sprint (S) to help jumpstart its wireless business. The deal involves Dish purchasing wireless assets that T-Mobile and Sprint must divest as part of their merger agreement. The company will need $5.0 billion to purchase the assets.
Also, Dish will need around $10 billion to build its own wireless infrastructure. Therefore, the company will need about $15 billion for its wireless venture. Dish finished the third quarter with $1.6 billion in cash reserve, which is way below what it needs for the wireless business. The company will need to fundraise through other means to account for the huge cash shortage.