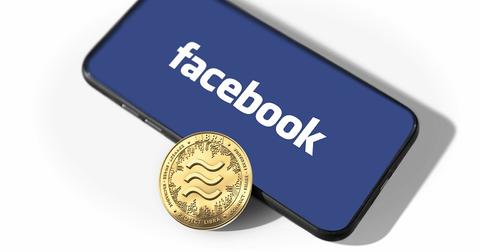 Discrimination Suit Risks Undermining Facebook's Libra Argument
By Ruchi Gupta

Updated
A recent lawsuit alleges that Facebook (FB) facilitates discrimination through its advertising service. We believe that Facebook's Libra project could be affected by this discrimination lawsuit, although it is not the target.
Facebook has built tools to help its advertising clients maximize the impact of their campaigns. For example, marketers can apply the tools to select the audience that sees their ads on Facebook. This practice is known as ad targeting in the industry.
Article continues below advertisement
Facebook faces complaints of enabling financial services ad discrimination
However, ad targeting is turning out to be a controversial practice that continues to affect Facebook. Previously, Facebook agreed to pay about $5 million to resolve complaints that its ad targeting tools allowed discrimination in housing opportunities.
According to Reuters, the company now faces fresh discrimination complaints linked to its ad targeting practices. A lawsuit filed on October 31 in a federal court in San Francisco accuses Facebook of gender and age bias. Specifically, Facebook allegedly enabled marketers of financial services to discriminate against women and older people through ad targeting.
Facebook could face billions of dollars in damages if the fresh discrimination lawsuit wins in court, according to the October 31 Reuters report. However, that is not the only risk that this lawsuit poses to Facebook.
Since June, Facebook has promoted its proposed Libra cryptocurrency as a solution to financial exclusion. According to Facebook, millions of people around the world still lack access to basic financial services like a bank account.
Moreover, the company says women and small businesses have particularly been hurt by ongoing financial exclusion. As a result, Facebook believes Libra would expand global financial inclusion. On October 23, CEO Mark Zuckerberg testified on Capitol Hill and noted, "We focus on building services that are going to create value in people's lives, and we believe that if we do that, that we're eventually able to get some of the value downstream."
Against the backdrop of this new lawsuit, we believe that Facebook might have face challenges justifying how it plans to address financial exclusion through Libra.
Article continues below advertisement
Concerns regarding Facebook's Libra
As for Facebook, the company has high expectations for Libra. The company hopes Libra could enable more small businesses to become advertisers on its digital platforms. More than 90 million small businesses have a presence on Facebook's platforms. However, only about 7 million businesses advertise actively on its platforms.