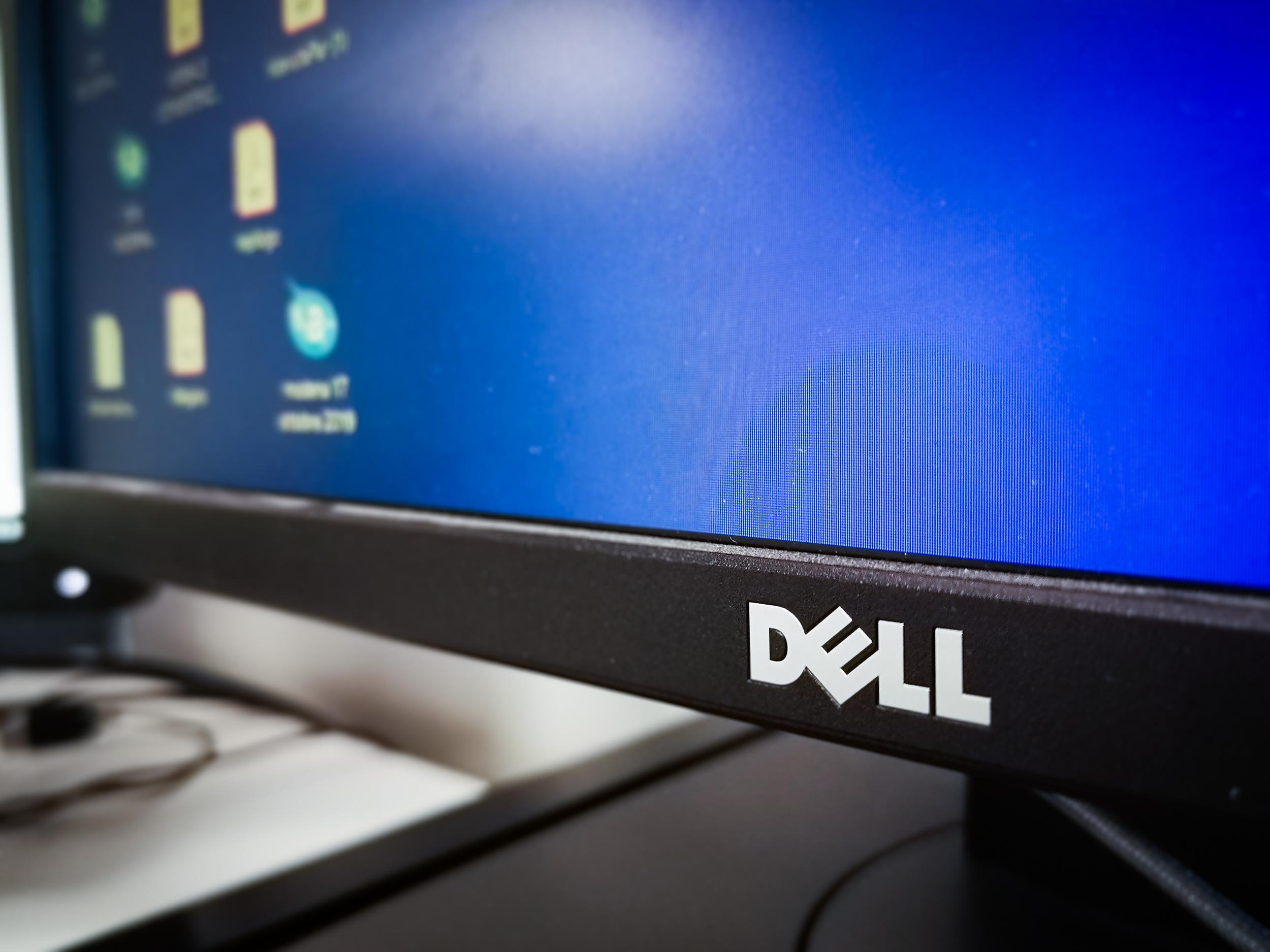 Dell Q3 Earnings: Stock Falls on Lower Revenue Outlook
By Sophia Nicholson

Nov. 27 2019, Published 2:33 p.m. ET
Dell Technologies (DELL) stock fell more than 5% after hours yesterday following the company's Q3 earnings release. While third-largest PC maker beat analysts' earnings estimate in the quarter ended November 1, its revenue slightly missed their forecast. Additionally, the company lowered its fiscal 2020 sales guidance. As of 7:57 AM ET this morning, DELL stock was down over 5%.
The stock closed 3.4% lower yesterday at $53.19. Its market value was around $35 billion. Its price was 24.6% below its 52-week high of $70.55 and 26.6% above its 52-week low of $42.02. Year-to-date, the stock has gained around 8.8%.
Article continues below advertisement
Dell's earnings results in brief
In the third quarter, Dell's adjusted EPS fell around 3.8% YoY (year-over-year) from $1.82 to $1.75, but beat analysts' forecast of $1.59. Meanwhile, its operating income and adjusted EBITDA improved by a double-digit percentage, both increasing 18% YoY. Lower component prices improved Dell's operating profits.
Dell's revenue inched up by 1% YoY to $22.9 billion, missing analysts' $23 billion estimate. The revenue growth came mainly from its client solution sales, which include its PC business.
Segment sales
The company's client solution sales rose 4.6% YoY in Q3, mainly driven by commercial revenue growing 9% YoY. Dell's commercial revenue jumped thanks to corporate clients adopting Microsoft's Windows 10 operating system to upgrade their computers, reports Bloomberg. However, client solution consumer revenue fell 6% YoY.
Dell also has a majority interest in software giant VMWare (VMW), which boosted Dell's revenue. VMWare revenue grew 11% YoY in the quarter, driven by the company's diverse and robust product portfolio. VMware software allows customers to combine multiple tasks on a single server.
However, Dell's infrastructure solution revenue fell 6% YoY in the third quarter, mainly due to its server and networking revenue falling 16% YoY. Weak sales in China and to large corporate clients dented server sales in Q3. Dell's storage revenue, however, grew 7% YoY.
Article continues below advertisement
Dell's debt
Dell repaid $1.1 billion of its gross debt in Q3, bringing its year-to-date gross debt repayment to about $3.5 billion. Dell ended the third quarter with cash and investments of $9.4 billion and adjusted free cash flow of $1.6 billion.
Since acquiring EMC three years ago, Dell has reduced its gross debt by over $18.0 billion. The company plans to repay its total gross debt of $5.0 billion in fiscal 2020.
Dell seeks to divest RSA
Dell is looking to divest RSA Security, reports Bloomberg. The cybersecurity unit sale could reportedly fetch at least $1 billion, including debt. However, discussions of the deal are still at an early stage.
Dell acquired RSA Security through its EMC acquisition for about $2.1 billion. If the rumors hold true, we believe the company could use the proceeds to repay its debt and reinvest in its core business, including the server market.
Article continues below advertisement
Dell's weak sales outlook
The tech giant's outlook disappointed investors. Dell doesn't foresee sales growth in fiscal 2020, and has lowered its fiscal 2020 non-GAAP revenue outlook to $91.8 billion–$92.5 billion from $93.0 billion–$94.5 billion. Analysts forecast fiscal 2020 revenue of $92.6 billion for Dell. The company also slashed its annual revenue outlook in August.
Dell lowered its revenue forecast because it expects shipments to fall in fiscal 2020 amid Intel (INTC) CPU constraints. Last week, Intel apologized to customers in a letter and told them about the limited PC chip supply due to huge corporate demand for new PCs. PC businesses' inventories often aren't large enough to meet demand.
During Dell's earnings call, vice president Jeff Clarke stated that Intel's chip supply issues have worsened quarter-over-quarter and could affect commercial and premium consumer PC shipments in Q4.
Intel's component supply problems are also affecting PC maker HP (HPQ). Yesterday, HP reported positive fiscal 2020 fourth-quarter results, but it anticipates pressure in fiscal 2020's first half due to chip supply constraints delaying the PC refresh cycle and Windows 10 upgrades.
Dell also foresees macro headwinds in China hurting its shipments and revenue. It believes trade war uncertainties and global headwinds could pressure server sales beyond fiscal 2021.
Dell raises earnings forecast
During its earnings call, Dell raised the lower end of its fiscal 2020 EPS forecast, changing it to $7.25–$7.40 from $6.95–$7.40. In fiscal 2020, analysts expect the company's EPS to rise 22.6% YoY to $7.28.
Analysts' recommendations after Dell's Q3 earnings
Of the 18 analysts tracking Dell, ten suggest "buy," and eight suggest "hold." Their average target price of $65.32 for Dell implies a 22.8% premium to its closing price of $53.19 yesterday.