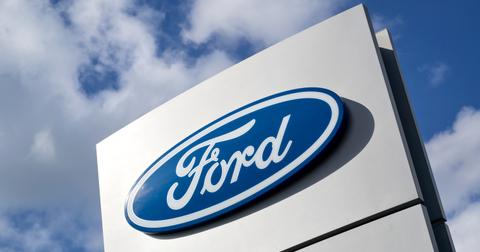 Credit Suisse Warns of Ford Mach-E Threat to Tesla
By Mike Sonnenberg

Updated
Tesla's (TSLA) Model 3 is dominating the electric vehicle scene. While the US auto industry is experiencing difficult times, Tesla is surging ahead with deliveries. While US passenger vehicle sales dropped 1.1% during the first 10 months of 2019, Tesla saw 56% growth in deliveries during the same period. Model S, Model X, and Model 3 have accounted for over 75% of EV shipments in the US. However, Credit Suisse expects the Ford Mach-E to pose a threat to Tesla's Model 3
However, Credit Suisse remains bearish on Tesla. Addressing the competition with Tesla Model 3, Credit Suisse analyst Dan Levy said, "Ford's new [electric vehicle] should provide a more compelling alternative at the Model 3 price range than the other comps, especially given the performance focus."
Ford (F) is launching its Mach-E on Sunday. The vehicle would be available for deliveries in 2020 and is Ford's first all-electric car.
Article continues below advertisement
Ford Mach-E would compete with Tesla Model 3 and Model Y
Tesla expects to launch its SUV, Model Y, next year. However, Ford's all-electric SUV, the Mustang-inspired Mach-E, may crash Tesla's party. CarBuzz expects the Ford Mach-E to be priced around $40,000 and to have an estimated range of 300 miles. Ford is pitching the SUV against Tesla's Model Y, set to be priced similarly and with a range of 242–336 miles.
In terms of pricing, Mach-E would also be in Tesla Model 3's range. Referring to the Mach-E, Credit Suisse's Levy said, "The launch marks the first real milestone in Ford's increased emphasis in electrification, and more importantly marks an increased effort by the legacy US automakers to be relevant in electrification."
What is Wall Street saying about Tesla?
Credit Suisse maintains an "underweight" rating on Tesla stock with a price target of $200. Yesterday, Tesla stock closed at $349. So, Credit Suisse's target price corresponds to over 40% potential downside for Tesla stock.
Of 33 analysts surveyed by Reuters, 11 recommend a "buy" for Tesla stock, eight recommend a "hold," and 14 recommend a "sell." The median target price of $264 corresponds to a 24.4% downside in Tesla's stock price.
Since October 1, Tesla stock has gained over 45%. So far in November, Tesla stock is up 10.9%.