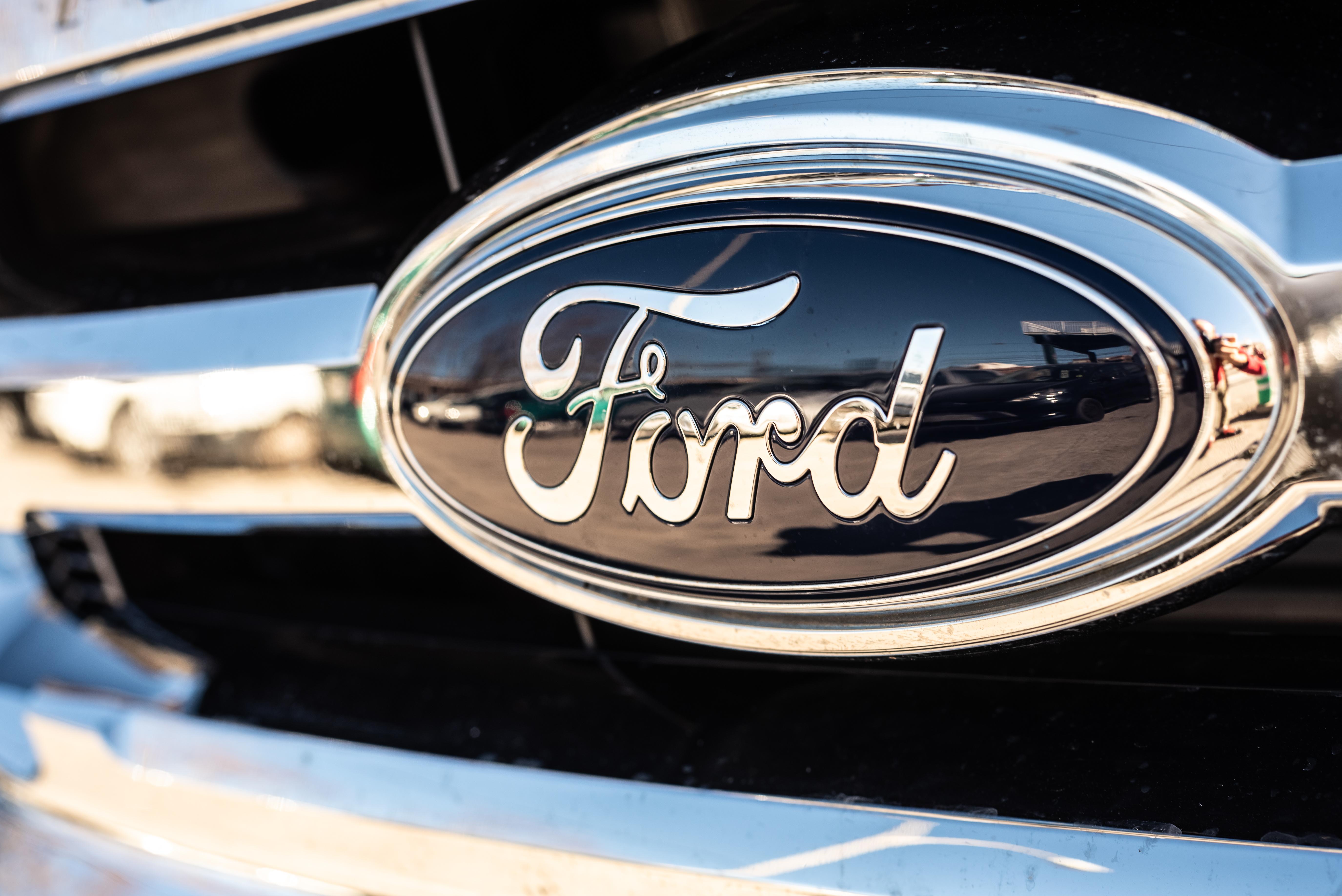 Could the Ford Mach-E Crash Tesla's Party?
By Mike Sonnenberg

Nov. 4 2019, Updated 10:51 a.m. ET
The battle for EV (electric vehicle) market dominance is finally getting interesting. So far, Tesla has been the clear winner with its Model S, Model X, and Model 3 accounting for over 75% of EV shipments in the US. And Tesla's Model Y is expected to hit the roads by the end of 2020. However, Ford's (F) all-electric SUV, the Mustang-inspired Mach-E, may crash Tesla's party.
The Ford Mach-E's unveiling is scheduled for next weekend, on November 17. CarBuzz expects the Ford Mach-E to be priced at around $40,000 and to have a range of 300 miles. Ford is pitching the SUV against Tesla's Model Y, set to be priced similarly and have a range of 242–336 miles.
Article continues below advertisement
Why Ford might be banking on the Mach-E
The global auto industry is in a downturn. In September, Fiat Chrysler's (FCAU) passenger vehicle sales fell more than 9%. Meanwhile, General Motors (GM), the biggest automaker in the US, saw its unit sales fall 10.4%, and Ford's car and truck sales fell 11.8%. In this year's first nine months, GM's, Fiat Chrysler's, and Ford's unit sales fell 1%, 1.1%, and 3.8%, respectively.
On the other hand, Tesla's EV sales rose 13.5% in September and 68.5% between January and September. The EV revolution brought on by Tesla has forced legacy carmakers to change. Tesla's cars account for over 75% of US EV sales. GM's Chevy Bolt comes in fourth after Tesla's Model 3, Model X, and Model S.
EVs are clearly the way to go for legacy automakers. Ford plans to overhaul its product lineup by the end of 2020, and to invest over $11 billion in EVs by 2022. And since the Mach-E is its first fully electric vehicle built from scratch, the company's journey back to strength depends on it. The whole market is keenly following Ford's EV debut. Ford is also planning an all-electric version of its F-150 truck.
Article continues below advertisement
Could EVs revive Ford's endeavors in China?
China is the world's largest EV market. Although EV sales have fallen in the last couple of months in China, they have risen 21% altogether in this year's first nine months. That's in spite of China's total vehicle sales dropping by 10% during the same period.
Ford has been on a losing streak in China. The company's Chinese car sales fell 35.8%, 30%, and 21.7% in this year's first three quarters, respectively. Meanwhile, Tesla is betting big on the Chinese market. Tesla recently started producing Model 3s in its Gigafactory near Shanghai. The Gigafactory could help Tesla cut costs and escape the tariffs set to come in effect on December 15 for made-in-America cars sold in China.
Article continues below advertisement
The Fiat-PSA merger could make things interesting
Last week's biggest news may have been the Fiat Chrysler–PSA merger update. The merger is expected to create the world's fourth-largest automaker, with 8.7 million units in annual sales and $190 billion in revenue. Fiat and PSA shareholders are to own the combined entity equally. The board will also be equally represented by the two sides. Fiat Chrysler's John Elkann is set to act as the merged entity's chairman. PSA's Carlos Tavares is to be its CEO.
The merger could bring in over $4 billion in annual synergies, 80% of which could be derived after four years. The one-time cost of achieving these synergies is estimated to be $3.1 billion. The cost synergies and the technology transfer coming out of the merger could make the merged entity a more aggressive innovator.
However, Fiat CEO Mike Manley didn't rule out the possibility of the company using Tesla technology to power its EVs. While answering a question from Morgan Stanley's Adam Jonas regarding buying technology from Tesla, Manley said, "It would be wrong of me to say, no, I wouldn't be interested in someone else's skateboard." The EV market is about to get interesting.
Stock price movement
Ford stock, which closed 3.5% higher on Friday, was up 0.56% as of 7:46 AM ET today. GM and Tesla, which returned 2.18% and -0.51% on Friday, were up 0.74% and 0.42% in premarket trading today. FCAU stock has on a roll since the company's merger announcement. The stock closed 2.74% higher on Friday and was up 3.18% as of 7:31 AM ET today.