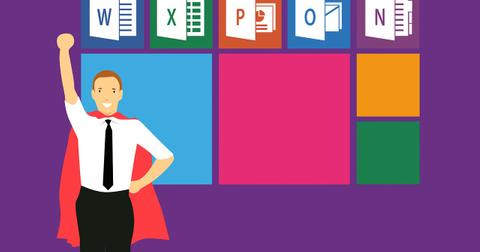 Could Microsoft Take On Amazon in Cloud Computing?
By Shankar Iyer

Updated
Yesterday, Microsoft (MSFT) stock closed at $148.06, 0.5% higher than its previous closing. The stock has risen 3% in the last five trading days and over 46% this year.
And MSFT could keep rising this year. The tech giant recently secured a $10 billion long-term Pentagon contract, beating out cloud computing leader Amazon (AMZN). It's also working on expanding its cloud business.
Article continues below advertisement
Microsoft's xCloud could transform the gaming industry
On September 17, Microsoft announced it would be reporting its Xbox revenue separately, which should make it easier for investors to track Microsoft's gaming growth. Microsoft announced Project xCloud last year, a service for gaming enthusiasts. Previews of xCloud are currently available in select cities, and its official release could be sometime next year. Gamers can use xCloud to stream their games instantly on their preferred smart devices and play online with reduced latency. The xCloud preview will gauge user response to the service, which is set to be subscription-based after its launch next year.
Microsoft will be facing off against several competitors in game streaming. Sony Interactive Entertainment's PS4 gaming console currently features streaming, and Google (GOOGL) (GOOG) plans to launch a gaming platform, Stadia. Pre-orders have opened for Stadia, which costs $129. Amazon also has a streaming platform, Twitch, which hosts music, politics, and sports channels as well as gaming. Twitch has gained a lot of traction since Donald Trump broadcast his Minnesota re-election campaign on the portal.
Amazon fumes over lost cloud deal
In the latest twist to the Pentagon deal, Amazon is reportedly contesting its results. Amazon Web Services was supposedly the main contender for the JEDI (Joint Enterprise Defense Infrastructure) deal, whereas Microsoft was considered the second-best choice. CNBC reports that Amazon filed a petition with the US Court of Federal Claims yesterday. In an email statement to CNBC, Amazon wrote, "Numerous aspects of the JEDI evaluation process contained clear deficiencies, errors, and unmistakable bias—and it's important that these matters be examined and rectified."