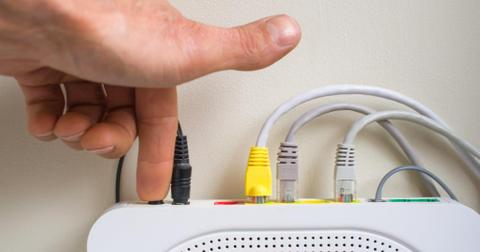 Comcast Announces Price Hikes Starting December 18
By Ambrish Shah

Updated
Comcast (CMCSA) has announced that it will be increasing its prices again, starting December 18. The company's Broadcast TV fee will increase from $10 per month to $14.95 per month. The Basic TV package will go up to $35 per month from $30 per month. Additionally, the company's fee to rent its modem and voice equipment will rise from $13 to $14.
According to a FierceVideo report on November 25, "Rising programming costs—most notably for broadcast TV and sports—continue to be the biggest factors driving price increases for all content distributors and their customers."
The report added, "While we absorb some of the increased programming costs, they have a significant impact on the cost of our services."
Article continues below advertisement
Comcast loses pay-TV customers
Comcast beat analysts' average earnings estimates in Q3 2019. It reported an adjusted EPS of $0.79 per share—which was 21.5% higher than in Q3 of 2018. The company's revenues came in at $26.8 billion, an increase of 21.2% year-over-year. For 2019, Wall Street expects Comcast to report a net income of $14 billion, which represents about 18.6% growth year-over-year.
Comcast lost a net of 238,000 traditional video customers in Q3 2019 in comparison to 106,000 net losses in the prior-year quarter. As a result, video revenues fell 0.9% year-over-year in the third quarter of 2019. The company has been reporting a video customer losses for the past ten consecutive quarters. Comcast's total pay-TV customers fell 2.8% year-over-year to 21.4 million as of September 30.
AT&T (T) and Charter Communications (CHTR) lost a net total of 1.2 million and 75,000 traditional pay-TV customers, respectively, in the third quarter. Dish Network (DISH) reported a loss of 66,000 traditional pay-TV customers in the third quarter. The companies lost traditional pay-TV customers due to intense competition from online video streaming services like Netflix, Amazon Prime, Apple TV+.
Amid falling traditional pay-TV customer base, cable giant Comcast is focusing on its high-speed Internet segment. In the third quarter, the company added 379,000 net high-speed Internet customers compared to 363,000 net additions in the third quarter of 2019. Comcast's high-speed Internet customer count grew 4.9% year-over-year to 28.2 million in the third quarter. As a result, Comcast's Internet revenues rose 9.3% year-over-year to $4.7 billion in the third quarter.
Analysts' recommendations
Comcast stock currently offers a potential upside of about 18.7% for the next 12 months. Wall Street analysts gave it a mean price target of $51.46 against its current market price of $43.35.
Analysts look largely bullish on CMCSA stock. Among the total 36 analysts covering Comcast, 30 recommend a "buy," six recommend a "hold," and none recommend a "sell."
Stock performance
Comcast has delivered year-to-date stock gains of 27.3% as of Monday. Charter Communications and Dish Network have risen 63.6% and 42.7%, respectively. On Monday, Comcast's closing price was $43.35 per share. The stock is trading 32.9% above its 52-week low of $32.61 per share and 8.3% below its 52-week high of $47.27 per share.
Comcast stock has reported returns of -2.8% in the last five trading days, -5.0% in the trailing one month, and 15.9% in the trailing 12 months.
Currently, Comcast has a market cap of $197.2 billion. Meanwhile, Charter Communications and Dish have market caps of $100.1 billion and $17.5 billion, respectively.
Check out Video Services: Comcast versus Dish Network and Altitude Sports Sues Comcast in Antitrust Lawsuit to learn more.