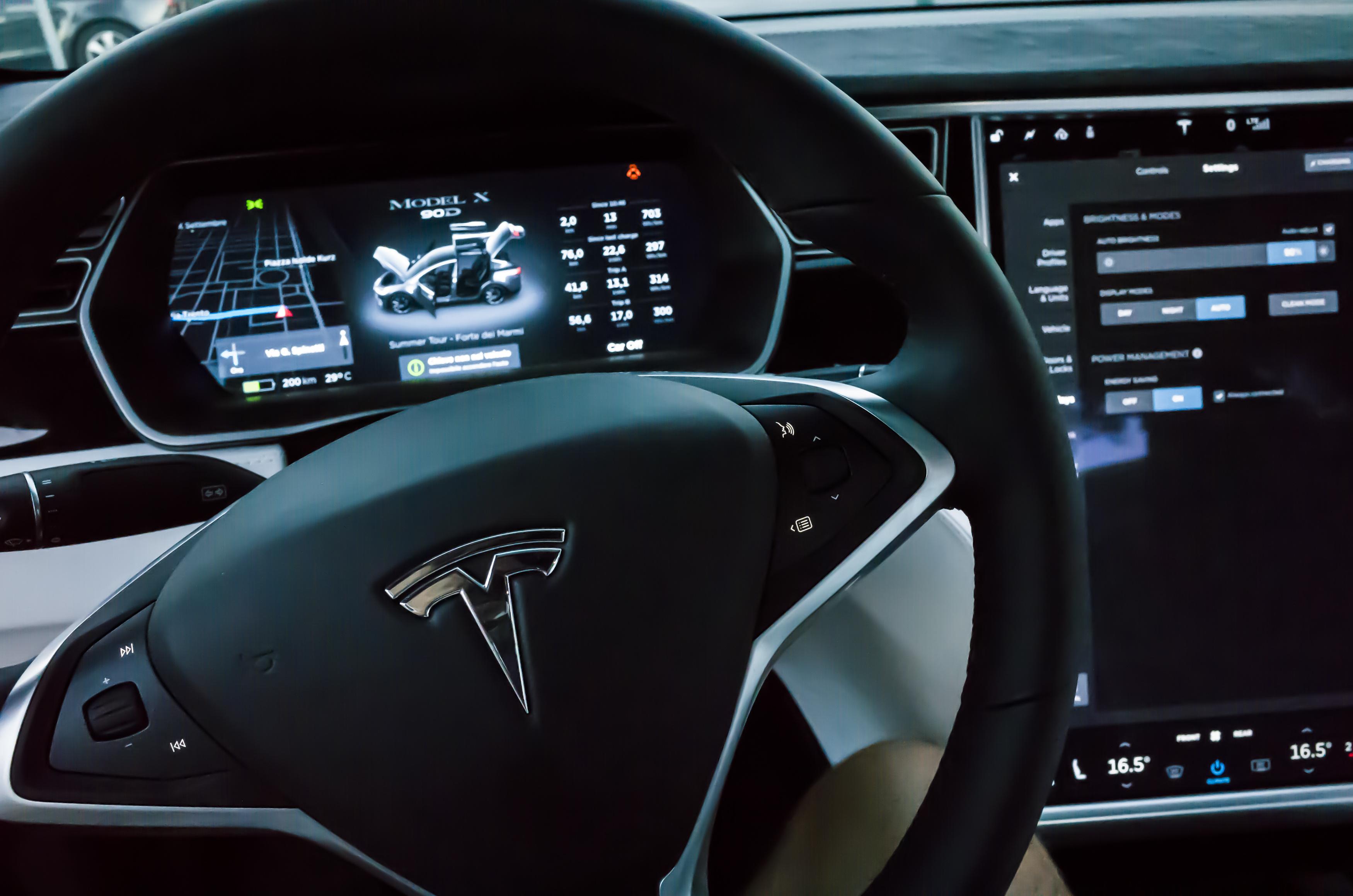 Can the Tesla Truck Wrest Shares from Detroit Rivals?
By Anuradha Garg

Nov. 25 2019, Updated 11:19 a.m. ET
Article continues below advertisement
Three versions of Tesla's truck
The base version of the pickup truck with a single motor and 250 miles of range will have a starting price of $39,900. It will have a towing capacity of 7,500 pounds. The second version with a dual motor and 300 miles of range will cost $49,000. The premium version of the Tesla truck has a triple motor, more than 500 miles of range per charge, a towing capacity of 14,000 pounds, and will cost $69,900.
Also, Musk made Tesla's chief designer Franz von Holzhausen smash truck's exterior with a sledgehammer. While it withstood the impact, a metallic ball thrown at the glass broke it.
Production of Tesla's 'cybertruck'
The production for the lower end variant is expected to start in late 2021. For the triple motor, it should start in 2022. Now, customers can order the vehicle with a deposit of $100. Before this vehicle goes into production, Tesla has a lot on its hands. Its China Gigafactory rolled out first China-made Model 3 and will ramp up volumes throughout the first half of 2020. Moreover, its Model Y is expected to come out in the summer of 2020. Both of these projects could be game-changers for Tesla.
Venturing into truck space, on the other hand, will be a totally different ball game. Per a Reuters report, during the unveiling, Musk said, "We need sustainable energy now. If we don't have a pickup truck we can't solve it. The top 3 selling vehicles in America are pickup trucks."
Article continues below advertisement
Tesla's truck dominated by Ford, GM, and FCAU
Tesla's truck will mark the entry into the attractive truck segment in the US. Despite an overall slowdown in auto sales, this segment is still going strong with Ford (F), Fiat Chrysler (FCAU), and General Motors (GM) dominating sales.
To maintain their dominant position in this space, Ford and GM plan to launch electric versions of their best-selling trucks. Ford plans to make an F-150 electric truck debut in 2021. Also, Reuters reported yesterday that GM CEO Mary Barra expects GM's first electric pickup truck to go on sale in the fall of 2021.
Can Tesla take a share from Detroit automakers?
While these Detroit automakers have a lead and more experience understanding buyers' taste when it comes to trucks, Tesla definitely understands the EV (electric vehicles) market better. It would, therefore, be interesting to watch what player takes a lead in the electric pickup truck race when the trucks from these players hit the market. In addition to these, Ford- and Amazon-backed (AMZN) Rivian also expect to launch their electric pickup truck in 2020. The competition in this space is only expected to heat up going forward.
Article continues below advertisement
Having said that, the overall pickup truck market in the US is huge. As per IHS Markit, pickup trucks form close to 15% of the US vehicle sales and this share has steadily grown since 2009. Moreover, this segment is a very profitable segment. This is the major reason that Ford is making a serious shift to producing SUVs and trucks from sedans.
Tesla's experience in pickups
Tesla's trucks will have to take the customers from Detroit big 3 or create a niche of its own. Pickup trucks, however, are usually used for very practical purposes by contractors, construction workers, and farmers. These workers are usually very loyal to their brands. Therefore, it will be difficult for the Tesla truck to convert them to EV buyers.
Article continues below advertisement
Pickup truck buyers' preference for reliability
According to research by Cox Automotive, pickup truck buyers value reliability the most when buying vehicles. For them, 'good experience with this brand of vehicle' came at the third spot as the most important factor. Moreover, 66% of them have no preference for infotainment. This might mean that the traditional buyer market is not a huge fan of futuristic or sci-fi features. Tesla's pickup truck is loaded with these features.
Reliability, on the other hand, has been a strong forte for Tesla.  We discussed in Tesla's Consumer Reports' Reliability: Upside Ahead? that Tesla Model 3 and Model S's reliability has improved enough for Consumer Reports to add to its recommended list. However, they still rank at 23 out of the total list of 30. Model X still remains unreliable. Overall, reliability has remained a weak spot for Tesla. Therefore, Tesla and Musk might have to double down on their efforts to create a sustainable market for its pickup truck in this space.