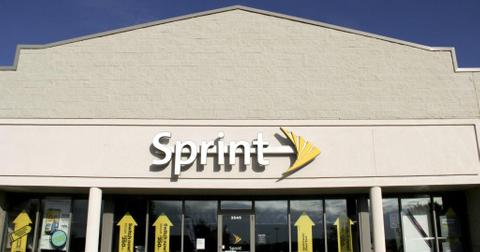 Boost Mobile Founder Seeks to Buy Brand from Sprint
By Ambrish Shah

Updated
Boost Mobile founder Peter Adderton is seeking to buy back the prepaid brand from Sprint (S) for $2 billion, which suggests that the wireless asset could draw a significant premium. The satellite TV operator Dish Network (DISH) has agreed to pay $1.4 billion for all of Sprint's prepaid businesses.
According to a Reuters report on November 19, "Ever since the merger between T-Mobile and Sprint was announced last year, Adderton has been outspoken on Twitter that the combination would harm lower-income consumers who depend on prepaid phones, where users pay for phone service at the beginning of the month and are not required to pass a credit check."
The report added, "Adderton has also questioned Dish's commitment to serving Boost customers, as the satellite company has focused its priorities on building a next generation 5G wireless network."
Article continues below advertisement
T-Mobile and Sprint merger deal
In July, the Department of Justice conditionally approved T-Mobile's (TMUS) $26.5 billion merger with smaller competitor Sprint. Under the terms of the deal, the two companies agreed to divest Sprint's prepaid businesses, including Boost Mobile and Virgin Mobile, to Dish for $1.4 billion. Dish will also acquire certain wireless spectrum for $3.6 billion.
Earlier this month, the Federal Communications Commission also gave the deal its blessing on the condition that the proposed new T-Mobile deploy 5G network services across the US.
However, the merger deal between T-Mobile and Sprint still faces a lawsuit filed by various state attorneys general and the District of Columbia. The multistate lawsuit alleges that the combination of the third- and fourth-largest wireless carriers is harmful to wireless consumers. A trial for the lawsuit will start on December 9.
Currently, Sprint and T-Mobile are in talks to renegotiate the terms of the merger deal, which expired on November 1. According to a Reuters report on November 7, T-Mobile CEO John Legere stated that discussions about the terms of the merger deal could include the price.
Legere has decided to step down on April 30, 2020.
Article continues below advertisement
Sprint's financial performance
In the second quarter of fiscal 2019 (which ended on September 30), Sprint's revenue of $7.8 billion missed analysts' estimate of $8.2 billion by nearly 4.6%. Its EPS of -$0.07 also missed analysts' estimate of -$0.02 in the quarter. Sprint reported EPS of $0.05 on total revenue of $8.4 billion in the same quarter a year ago. The company lost 91,000 postpaid phone net customers. In the quarter, Sprint's postpaid phone churn rate was 1.91%, which was the highest in the wireless industry.
Sprint reported total liquidity of $6.9 billion at the end of the second quarter, which includes $4.3 billion in cash and cash equivalents. As of September 30, Sprint's balance sheet is constrained with $37.4 billion of total debt with about $2.7 billion of debt maturities over the next four quarters. In the second quarter, the company reported adjusted free cash flow of -$45 million compared to -$58 million in the previous quarter and $525 million in the second quarter of fiscal 2018.
Article continues below advertisement
Analysts expect Sprint's sales to fall 3.5% YoY to $32.4 billion in fiscal 2019 and 0.8% YoY to $32.2 billion in fiscal 2020. Its sales will likely reach $32.1 billion in fiscal 2021. Analysts also expect the company's EPS to reach -$0.17 in fiscal 2019, -$0.12 in fiscal 2020, and -$0.05 in fiscal 2021.
Analysts' price targets
Wall Street analysts remain cautious on Sprint stock. Among the 16 analysts covering the company, 13 recommend "holds," two recommend "sells," and one recommends a "buy." Based on analysts' consensus estimates, Sprint stock has a mean target price of $6.22, which suggests a potential upside of 6.1% over the next 12 months.
T-Mobile stock was rated as a "buy" by 16 out of 21 analysts or 76% of the analysts surveyed.
Stock performance
Sprint stock rose about 0.5% on November 18 and closed the trading day at $5.86. The stock was trading 27.3% below its 52-week high and 7.7% above its 52-week low.
Based on Sprint's closing price on November 18, it's reported returns of -0.9% in the last five trading days, -8.7% in the trailing month, and -7.1% in the trailing 12 months. The company has gained 0.7% YTD (year-to-date). AT&T (T) and T-Mobile are up 38.9% and 22.9% YTD, respectively.
On November 18, Sprint closed 4.6% below its 20-day moving average of $6.14 and 7.1% below its 50-day moving average of $6.31. It was also trading 11.7% below its 100-day moving average of $6.64.
Sprint's 14-day MACD is -0.21, which suggests a downward trading pattern. The stock's 14-day relative strength index score of 37 suggests that it's approaching the oversold zone. On November 18, it closed near its lower Bollinger Band level of $5.78, which suggests that it's oversold.
On November 18, Sprint's market cap was $24.1 billion. In comparison, AT&T and T-Mobile have market caps of $289.5 billion and $66.9 billion, respectively.
To learn more, read Sprint Fairly Valued at $3 per Share amid T-Mobile Merger and Sprint Expands Its 5G Network Coverage in Nine Cities.