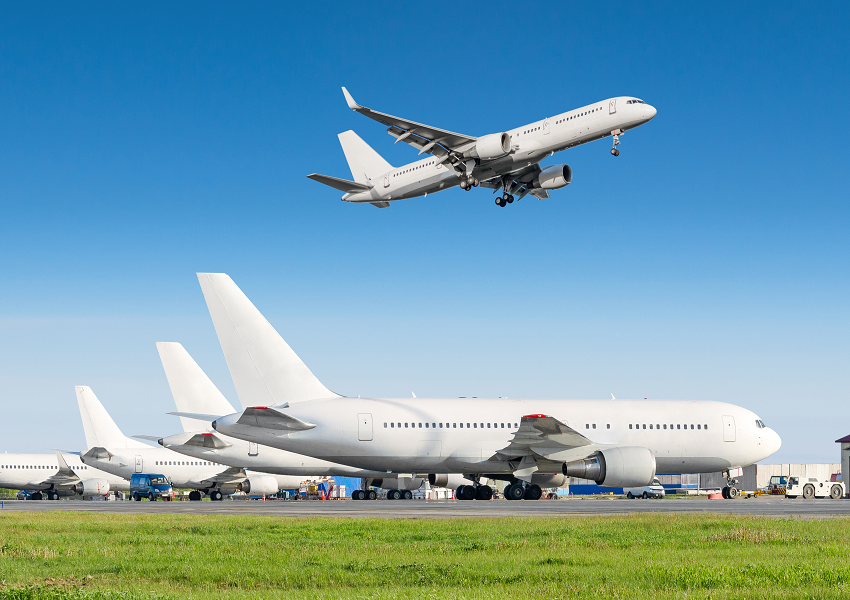 Boeing Logs MAX Orders amid Uncertainty Over Return
By Anirudha Bhagat

Nov. 25 2019, Updated 11:19 a.m. ET
The 2019 Dubai Airshow brought good news for Boeing (BA). The aircraft manufacturer logged new requests for its troubled 737 MAX aircraft after several months of frozen orders. The most significant order came from Kazakhstan's Air Astana, which signed a deal to buy 30 Boeing 737 MAX 8 planes. The transaction is worth $3.6 billion at the list price, according to Boeing's press release.
During the event, an undisclosed buyer requested 20 Boeing 737 MAX planes, the Wall Street Journal reported on November 19. Of the 20 orders, ten were for the MAX 8, and ten were for the 737 MAX 7. The total transaction value is estimated to be $2.3 billion, per the Journal's report. Boeing also received orders for ten 737 MAX planes from Turkey-based SunExpress. The transaction value of the contract is $1.2 billion at the list price.
Article continues below advertisement
Airlines gain confidence in Boeing MAX
Boeing 737 MAX aircraft have been facing a global flying ban since mid-March following two deadly accidents. Airlines have seen avoiding placing orders for the troubled jets due to safety concerns. Nonetheless, the new requests for the 737 MAX at the Dubai Airshow reflect airlines' rekindling confidence. Customers hope that intense scrutiny by global aviation regulators will make MAX one of the safest airplanes in the skies.
SunExpress CEO Jens Bischof said, "We have full confidence that Boeing will deliver us a safe, reliable, and efficient aircraft." SunExpress is a loyal Boeing customer. It placed prior orders for 32 MAX, but it hasn't received a single delivery yet.
Jefferies analyst Sheila Kahyaoglu said, "The order is relatively modest versus a MAX backlog of 4,525 aircraft, but does represent a vote of confidence," the Journal reported. New orders for the 737 MAX are necessary for Boeing to return to a growth trajectory. The model accounts for nearly 70% of its total commercial aircraft orders.
Boeing has been trying hard to regain airlines' confidence and grab new orders for its MAX aircraft. Before the Dubai Airshow, it used June's Paris Air Show to attract new deals. During the event, International Airlines Group signed a letter of intent to buy 200 MAX, but it hasn't confirmed the orders yet.
New orders for the 737 MAX are a major boost for Boeing. The aircraft manufacturer had lost large orders to Airbus due to uncertainties over the MAX's return. Last month, low-cost carrier Spirit Airlines (SAVE) chose Airbus over Boeing for an order of 100 narrow-body aircraft.
Airbus won in Dubai
Although Boeing got new orders for the MAX, its numbers came in well below Airbus's in terms of deals for narrow-body aircraft at the Dubai Airshow. The European planemaker received 120 jet orders for its A320 model from Air Arabia. The transaction was worth $14 billion at the list price.
Airbus also surpassed Boeing in the wide-body aircraft order race at the event. Dubai's Emirates Airlines signed an agreement to purchase 50 A350s in a deal worth $15 billion. Boeing also got requests for its 787 Dreamliner from Emirates, but it was a swap order for the 777X. Emirates converted its previous order of 30 Boeing 777X into 30 787 Dreamliners. Additionally, Boeing received three Dreamliner orders from the Republic of Ghana and two from Biman Bangladesh Airlines during the airshow.