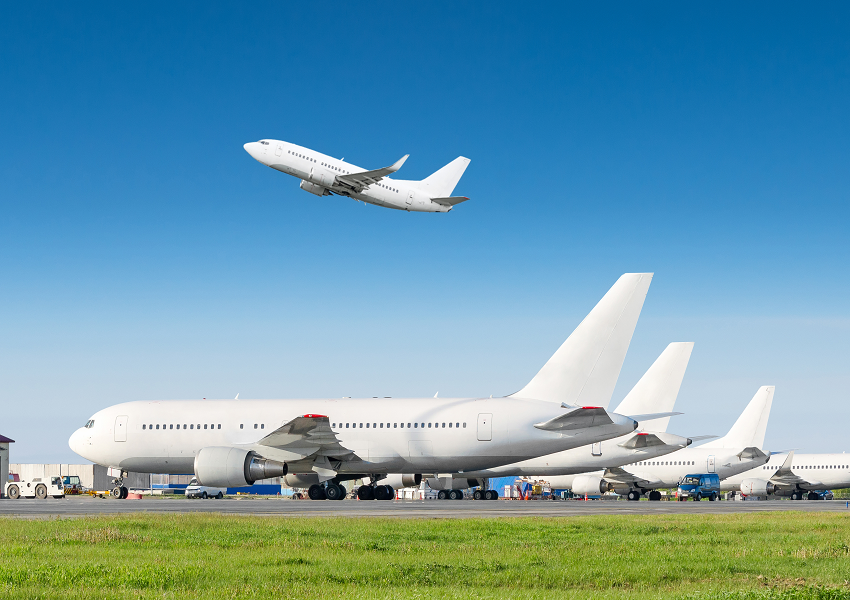 Boeing 737 MAX: Airlines Don't See Return before March
By Anirudha Bhagat

Nov. 11 2019, Updated 10:19 a.m. ET
Two major US airlines have once again extended their Boeing (BA) 737 MAX grounding periods. Last Friday, Southwest Airlines (LUV) and American Airlines (AAL) announced they were keeping MAX flights off their schedules through early March. Rising uncertainties over Boeing gaining safety approval for the MAX led the carriers to extend their cancelation periods.
Article continues below advertisement
Airlines extend Boeing MAX cancelations
Last Friday, Southwest Airlines announced it had removed all MAX aircraft from its flying schedule until March 6. The airline, which currently owns 34 Boeing MAX planes, said the grounding would result in 175 daily flight cancellations until March 6.
The latest move marks the eighth time in seven months the airline has extended the MAX cancelation period. Southwest first canceled MAX flights on March 13 for an undisclosed period, and on April 8, it announced it was keeping MAX grounded until June 7. The company then extended the cancelation to August 5, September 2, October 1, November 2, and then to January 5.
American Airlines followed in Southwest's footsteps and extended the MAX cancelations until early March. Last Friday, the airline announced it would keep its 737 MAX fleets grounded until March 4. American, which owns 24 Boeing MAXs, anticipates the MAX grounding will result in 140 daily flight cancelations through March 4.
The announcement marked American's seventh MAX grounding extension. After the global flying ban started in mid-March, American canceled all of its MAX flights up until April 24. It then later stretched the grounding to June 5, August 19, September 3, November 2, December 3, and then to January 16.
We believe United Airlines (UAL) might follow in its rivals' footsteps. Last month, the company stretched its MAX grounding until January 6 and revealed the grounding would cause over 8,000 flight cancelations. The company has 14 Boeing 737 MAXs.
Article continues below advertisement
Boeing MAX grounding hurt airlines
The global flying ban on Boeing MAX flights has severely impacted airlines, which are suffering thousands of flight cancellations and lost seats every month. Together, LUV, AAL, and UAL have together faced more than 50,000 flight cancellations and 6 million lost seats in capacity since the MAXs' grounding.
In the second and third quarters, Southwest and American together lost about $700 million in revenue. The two companies estimate they will lose nearly $1 billion in total this year.
Meanwhile, United Airlines hadn't disclosed the MAX grounding's financial impact. However, it has revealed its substitution of older and larger planes on MAX routes has boosted operating expenses.
Uncertainties remain over aircraft's return
Boeing is working with global regulators to correct the problem with MAX's flight-control system that caused two deadly crashes within five months. However, the aircraft maker met a setback last week as regulators raised concerns over its proposed MAX software fix. According to Reuters, regulators pointed out numerous flaws in Boeing's documentation describing the fix. "Boeing's paperwork had gaps, was substandard and meant regulators could not complete the audit," reports Reuters.
Boeing later confirmed that the regulatory bodies had asked it to revise the documentation. The aircraft manufacturer hopes to resubmit the revised documents in a matter of days. However, people familiar with the matter think it could take weeks for Boeing to satisfy regulators, according to Reuters.