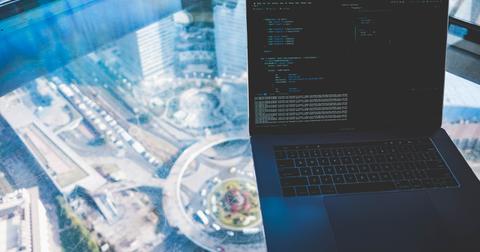 Baidu Stock Soars 13% after Q3 Earnings Beat
By Shankar Iyer

Updated
Baidu (BIDU), the Chinese technology company, released strong earnings results for Q3 of 2019 yesterday after the markets closed. Baidu stock soared 13% on the Nasdaq in the first half of today's trading.
The Chinese digital service provider reported non-GAAP EPS of $1.76 in Q3 2019—which means growth of 24% sequentially. However, Baidu's earnings per share fell 34% from the third quarter a year ago. Its reported revenue for the quarter came in at $3.93 billion, which rose 7% sequentially but fell 0.4% on a year-over-year basis. Out of this total revenue, Online Marketing contributed approximately 73%.
Article continues below advertisement
What helped Baidu's earnings beat in Q3?
In the third quarter of 2029, Baidu's DAUs (daily active users) increased 25% from Q3 of 2018. Quarterly DAUs of 189 million were driven solely by a growing market share for Baidu's in-app search feature.
Meanwhile, the company's AI segment has become more popular among users. In September, the DuerOS voice assistant received around 4.2 billion voice queries—4.5 times the number from the same period last year. In September 2019, Baidu also launched the pilot phase of its Robotaxi project.
Baidu Core revenues rise higher than Q2 of 2019 but fall short of Q3 of 2018
The Baidu Core segment mostly consists of Search and Feed. Users can search using Baidu's search engine, and the Feed segment gives users personalized content.
Revenues from the Baidu Core segment were up 8% sequentially. But they fell 2.7% year-over-year. Baidu Core revenues for Q3 of 2019 stood at $2.94 billion. The company's non-GAAP operating income was $871 million, which means an operating margin of 30%. Operating income grew 79% compared to the previous Baidu earnings results, but they fell 23% on a year-over-year basis.
Article continues below advertisement
Mobile phone users and Newsfeed network on the rise
Baidu users on mobile devices grew since 2018 because of the Baidu mobile app. In addition to DAUs, Baidu has improved its newsfeed network. The number of content publishers on Baidu's news network was up 57% year-over-year in September 2019.
Baidu also hosts a mini-program platform for developers to publish web apps. The number of monthly active users on the mini-program platform was also up, by 1.5x versus a year ago.
Baidu's Cloud, Artificial Intelligence, and Voice Assistant expansions
Baidu's cloud computing business segment has a lot of potential. The company is also trying to gain a lead in this business.
At the ABC summit held in August 2019, the Chinese technology company displayed its prowess in the Cloud business. The company's initiatives included inspecting assembly lines for high-tech components, tagging videos into clips, and improving the customer experience for commercial banking apps. Baidu also hosted an AI Open platform for developers, and adoption more than doubled from the third quarter a year ago. Currently, there are about 1.5 million developers on this platform.
Article continues below advertisement
Just as Amazon has its voice assistant, Alexa, DuerOS is Baidu's solution for voice-activated AI. And DuerOS is seeing a significant rise in voice queries in September 2019. The DuerOS skills store now hosts 36,000 developers and offers over 3,200 skill sets powered by AI. DuerOS also powers Xiaodu Smart Speakers. Now, the upgraded AI will enable users to control speaker functions using hand gestures.
The Chinese tech giant also initiated a self-driving car project with the launch of Robotaxi in Changsha, Hunan province. So far, Baidu has released 45 self-driving vehicles. These vehicles are powered by an open-source, autonomous driving platform called Apollo.
Baidu also hosts an online entertainment service in China called iQIYI. Subscriptions for iQIYI increased 31% year-over-year. Reported revenues for Q3 of 2019 came in 4% higher sequentially and 7% compared to Q3 of 2018.
Baidu earnings highlight Q4 possibilities
Baidu has many opportunities lined up for the fourth quarter of 2019. The Robotaxi project is in its early stages of commercialization. Even Baidu Maps is seeing some big changes in technology. Baidu's self-driving cars, coupled with a high-functionality map feature, could have a positive impact in Q4 of 2019.
In September, Baidu invested $200 million in Neusoft, a Chinese AI company with a presence in many countries. This investment could strengthen Baidu's position in the Artificial Intelligence business. With access to Neusoft Medical systems, a unit of Neusoft Group, Baidu could also venture into providing technology solutions for the healthcare sector.
Baidu expects its Q4 revenue to remain sequentially flat—at $3.9 billion at its midpoint. The company doesn't provide EPS guidance. According to estimates from 14 analysts, Baidu's earnings per share could be in the range of $0.79–$1.28. A consensus estimate of 25 analysts suggests 2019 EPS of $4.36.
Note: Baidu's earnings are reported in Chinese yuan terms. For currency conversion to US dollars, I used the exchange rate on September 30. In this analysis, 1 US dollar = 7.1477 Chinese yuan.