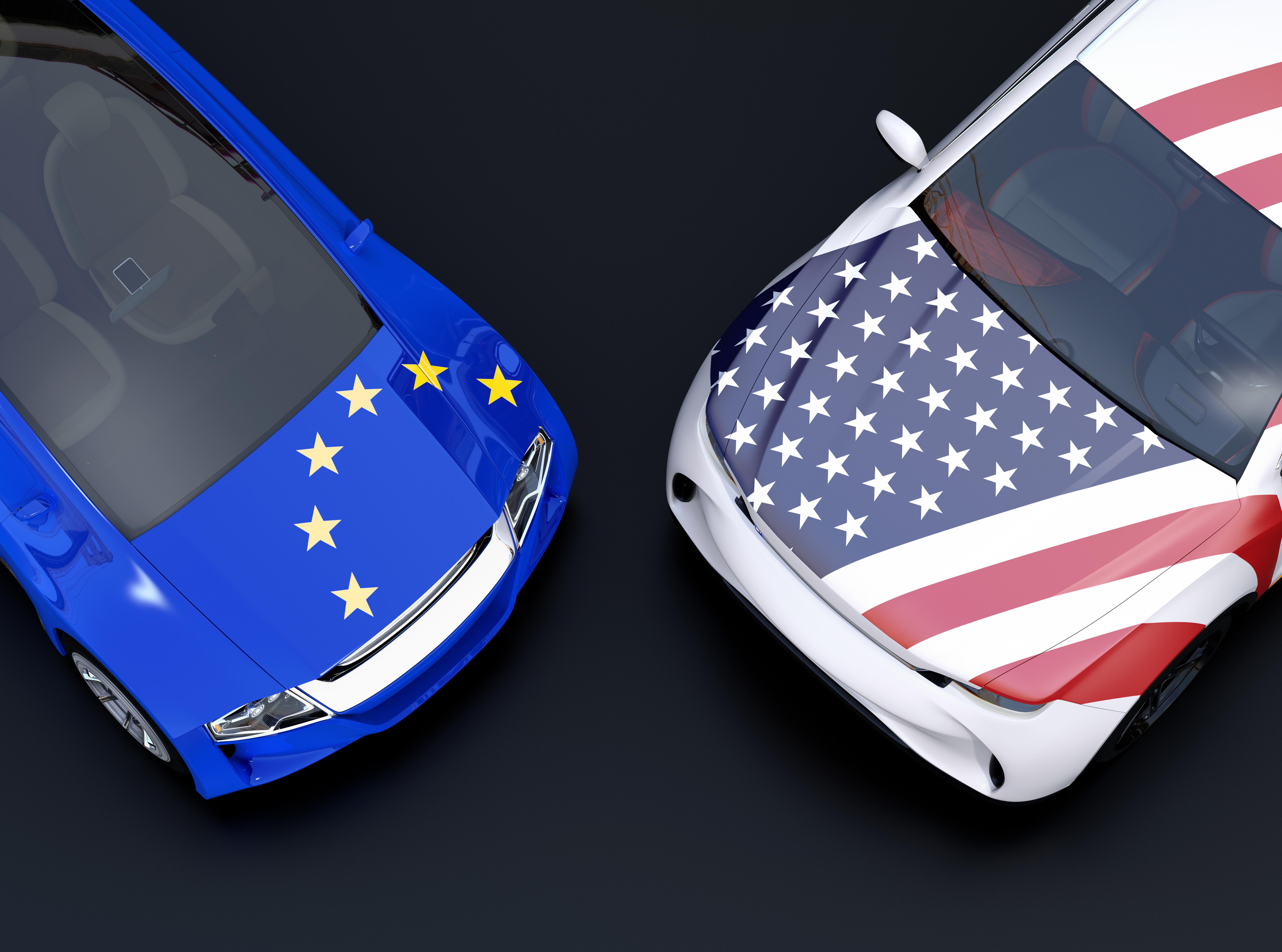 Auto Tariffs: Did Trump Make a Deadline Blunder?
By Mike Sonnenberg

Nov. 20 2019, Updated 11:02 a.m. ET
Article continues below advertisement
Did Trump miss the auto tariff deadline knowingly?
To be fair, not many expected the auto tariffs to go live last week. EU officials were expecting a 180-day delay in the implementation of the tariffs, which could hurt European and Japanese automakers selling cars in the US. Volkswagen (VLKAY), BMW, Fiat-Chrysler Automobiles (FCAU), Honda (HMC), and Toyota (TM) are some of the non-US carmakers that operate in the US. While these companies produce most of their US-targeted cars locally, they'd be adversely affected by tariffs on vehicles and parts not made in the US. Toyota, Fiat Chrysler, and Honda together sold over 5 million passenger vehicles during the first ten months of 2019, accounting for a 36.5% market share.
Having legal experts on his team, Trump should have known the implications of missing the auto tariff deadline. With his reelection bid looming, Trump's focus may have turned inward, making him ease up on the trade war front.
What's Section 232?
Section 232 of the Trade Expansion Act of 1962 allows presidents to use tariffs as a national security measure. Before Trump, it wasn't really popular among US presidents. It was used back in the late '70s and early '80s during the Cold War era. The World Trade Organization was created in 1995 to facilitate free trade. After that, Section 232 went into complete hibernation until Trump invoked it last year to target steel and aluminum imports.
Article continues below advertisement
Various legal experts have said that Trump has lost his authority to use Section 232 to attack imports by wasting too much time. Reuters quoted Jennifer Hillman, a law professor at Georgetown University, as saying, "I don't see the law as giving the president any options other than taking action against imports or determine to take no action and the case is closed."
What options does Trump have?
Even without Section 232, President Trump can target auto imports using other measures. The International Emergency Economic Powers Act is one such measure. The 1977 act gives the president authority to control trade in a national emergency. President George W. Bush used it after the attacks on September 11, 2001. Trump threatened to use the provisions against Mexican imports in May and also wrote a tweet ordering US companies to move out of China in August. Neither of these threats materialized.
Article continues below advertisement
Another option would be to invoke the Trading with the Enemy Act. The World War I–era act gives the president power to regulate trade with designated enemies. The problem here is that Europe and Japan are still US allies. However, Trump has been distancing the US from its traditional allies lately. Will he go as far as to call them enemies? Only time will tell. For now, it's a distant possibility.
How will this affect European carmakers?
Without auto tariffs, European carmakers will have a level playing field when it comes to competing in the US. The US and global auto industries are struggling. Toyota has seen a 2.3% drop in US auto sales so far in 2019, while Fiat Chrysler has seen a 1% drop in US auto sales during the same period. To fight the slowdown and changing industry trends, Fiat Chrysler and France's PSA are talking about joining hands to create the world's fourth-largest automaker.
Article continues below advertisement
Auto tariffs could add insult to the injury for European and Japanese automakers. Not having fair access to the world's biggest car market while battling the weakness in their home markets may prove disastrous for concerned carmakers. Auto tariffs could also slow innovation by putting pressure on automakers' budgets. Thus, Trump's decision-making delay gives European and Japanese automakers some time to recover.
How the auto tariff delay could affect US carmakers
US carmakers such as Ford and GM will see a few effects of the auto tariff delay. They'll have to continue to compete with European and Japanese carmakers on the pricing front in a difficult industry environment. They saw their vehicle deliveries fall 2.1% and 3.3%, respectively, in the first ten months of 2019. General Motors has also struggled with 40-day strikes at its plants. On the bright side, a lack of tariffs on auto parts will help US carmakers save on European parts.
Competition fosters innovation, and the free market can drive international collaborations. At a time when legacy carmakers are struggling with competition from EV makers and ride-sharing companies, innovation is necessary for survival.
Without US tariffs, there will be no need for Brussels and Tokyo to implement retaliatory tariffs on US cars. Ultimately, we believe the positives of not having tariffs outweigh the competitive aspects of having them.