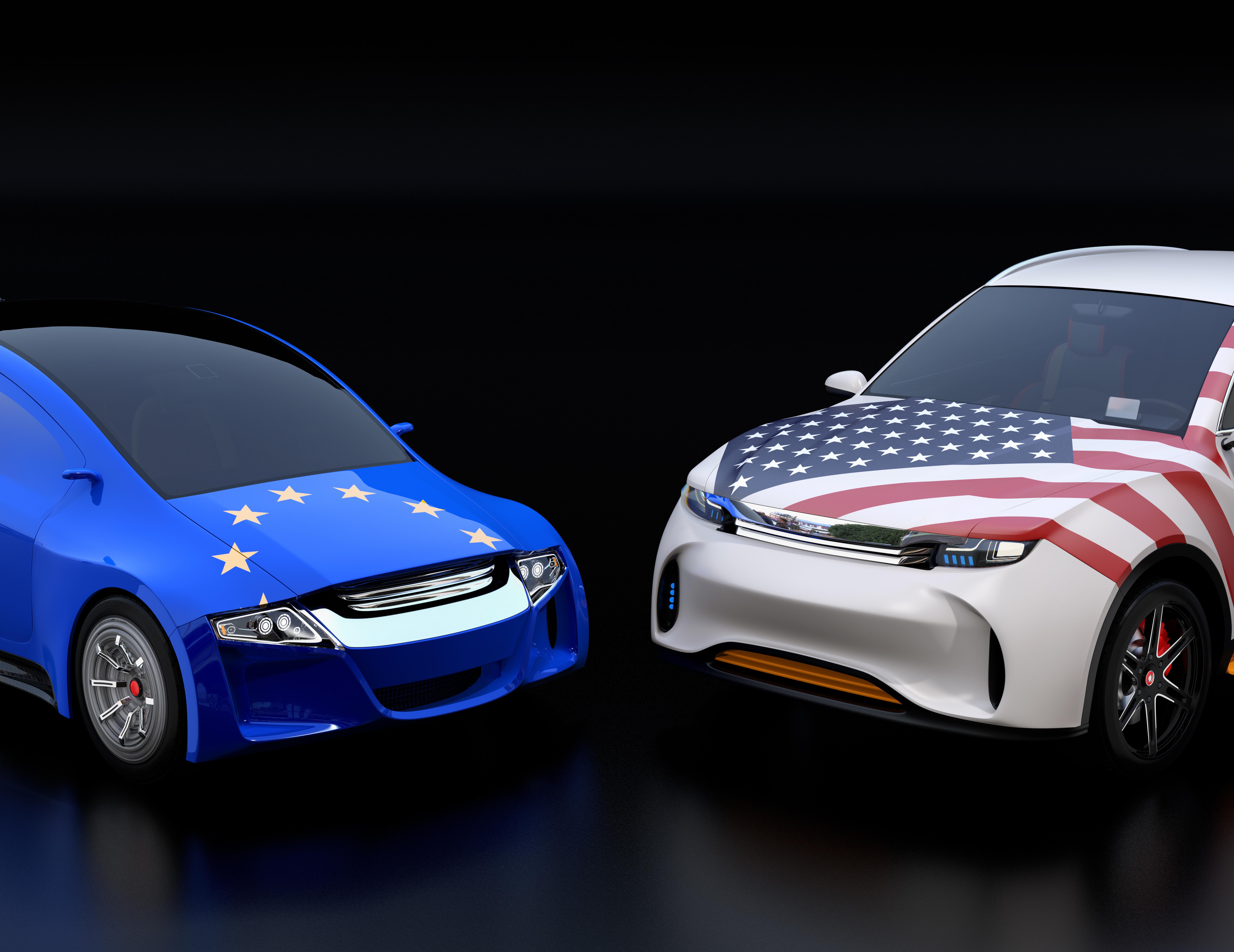 Auto Tariffs: Will a Delay by Trump Revive the Industry?
By Mike Sonnenberg

Nov. 14 2019, Updated 2:31 p.m. ET
In May, President Donald Trump escalated the US-China trade war. In the same month, he announced auto tariffs on EU- and Japan-made vehicles. The tariffs were scheduled to come into effect today. However, automakers and markets expect another six-month delay. If levied, the auto tariffs would add up to a 25% charge on vehicles and parts imported from the European Union and Japan.
On November 13, Trump told reporters that he would "make a decision soon, fairly soon" about auto tariffs. Earlier this month, US Secretary of Commerce Wilbur Ross said that the US might not need auto tariffs. EU officials also expect a 180-day delay in auto tariffs.
Article continues below advertisement
Automakers in question
European and Japanese automakers selling cars in the US are the key target of Trump's auto tariffs. Volkswagen (VLKAY), BMW, Fiat-Chrysler Automobiles (FCAU), Honda (HMC), and Toyota (TM) are some of the non-US automakers operating in the US. While these companies produce most of their US-targeted cars locally, they will be adversely affected by the tariffs on vehicles and parts not made in the US.
In short, tariffs would be a big deal for these companies, especially in the current industry environment. As CNBC's Jim Cramer aptly put it last month, the auto industry is in dire straits. During the first ten months of 2019, passenger car sales dropped 1.1%. Toyota has seen a 2.3% drop in vehicle sales during the same period. Fiat Chrysler's deliveries have dropped by 1%. On the other hand, Honda, Volkswagen, and BMW have increased their deliveries and market shares. A stronger dollar may have also helped these foreign automakers. President Trump has repeatedly attacked the Fed for keeping interest rates—and, in turn, the US dollar—too high and hampering US companies.
Article continues below advertisement
GM and Ford could also feel the heat from auto tariffs
US carmakers such as GM and Ford may also be affected by auto tariffs if they go live. First, retaliatory tariffs from the European Union and Japan could make it difficult for US-made cars to cross US waters. Second, procuring parts made in the European Union and Japan could get costlier for these automakers.
Apart from potential EU and Japanese tariffs, GM and Ford are already facing China's 25% retaliatory tariffs, which are scheduled to go live on December 15. GM and Ford are already struggling in China. European and Japanese tariffs may further weaken their international businesses.
Tesla's strategy
While legacy automakers are struggling, Tesla (TSLA) is riding the electric vehicle wave. Tesla saw a 56% jump in deliveries to 139,200 units during the first ten months of 2019. Tesla's Model 3 is at the forefront of this growth.
Tesla recently launched a Gigafactory in China to produce its Model 3 locally. The strategy has two benefits. Firstly, Tesla will reduce its cost of production. Secondly, Tesla will escape China's retaliatory tariffs on China-made Model 3s if they come into effect in December.
Since Europe is leading the world in terms of emission norms, Tesla could actually get special treatment from the European Union if the latter decides to levy retaliatory auto tariffs.