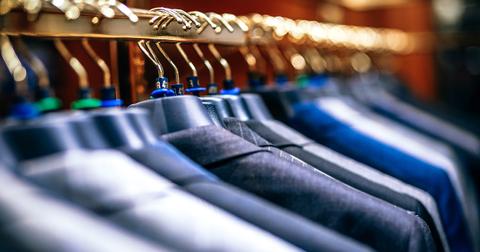 Aurora Cannabis Opens Flagship Store in Edmonton
By Nivedha Elango

Updated
In recent news, Aurora Cannabis (ACB) (ACB.TO) announced the opening of its new flagship retail store. This new retail operation is located in the West Edmonton Mall in Edmonton, Alberta.
Article continues below advertisement
Aurora's new store
The new store is located in the largest mall in North America. The store is almost 11,000 square feet. It's a combination of a retail marijuana store and an immersive practical space. The company expects to encourage customers to explore new products and participate in events there. Aurora's one-of-a-kind flagship store provides a safe environment for visitors, and it also has an age gate. Further, the store is compliant with all relevant regulations.
CEO Terry Booth said, "Aurora is proud to call Edmonton home. It's here where we established our roots and built our business. There's no better place for us to open the doors to our flagship store and to welcome consumers from all over the world to join us in celebrating how far the cannabis movement has come and how quickly it continues to grow."
Booth also believes the new store is a reflection of the company's key values. He claims this new development will strengthen the company's position as a leader in innovation in the cannabis industry.
Article continues below advertisement
Store features and design highlights
The new retail store was designed by Bruce Mau Design and GMC Architects and inspired by innovation, technology, and nature. Aurora's core values are innovation and a commitment to advancements in the industry. Therefore, the new space represents the company's core values. In addition to this, the store's design references the mountains, the sky, water, and sunlight using digital technology and lighting. Some of its key themes are as follows:
Embracing nature: The store was built with natural materials such as opalescent panels, quartz, and oak. This detailing represents the company's roots in the Rocky Mountains.
The outside experience: The store has a digital skylight that creates an exceptionally real effect of sunlight and a flawless blue sky, giving the impression of the sun coming up. Visitors can enjoy the experience from the flexible seating designed for events.
Homegrown quality: The retail store is decorated with a mural that says "Homegrown." Rust Magic designed the mural. Edmonton is Aurora's home base, so the mural celebrates the city's culture.
What's new in the store?
The new retail store will also be Aurora's flagship store. This space will host experts, researchers, innovators, and culture makers. These experts will provide sessions with local innovators and chefs. Therefore, the store aims to provide an inspirational experience for the people involved in the cannabis industry. Visitors can also buy over 42 different products there. Some of the brands available include San Rafael '71, Whistler Cannabis Company, AltaVie, and Woodstock.