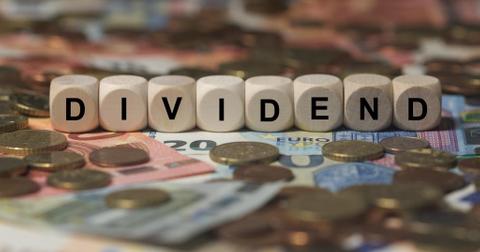 AT&T's Dividend Yield Gets More Attractive
By Ambrish Shah

Updated
Broader markets tumbled yesterday due to concerns about US-China trade discussions, with the S&P 500 and Dow Jones Industrial Average falling 0.3% and 0.5%, respectively. However, AT&T (T) stock gained 0.8%.
AT&T has risen around 34.9% this year, outperforming major US indexes. The S&P 500 and Dow Jones Industrial Average have risen 21.2% and 15.9%, respectively, year-to-date. The telecom stock's better performance could be due to investors' preference for dividend yields amid an uncertain market outlook.
Yesterday, JPMorgan Chase raised its target price for AT&T stock to $42 from $39. The stock closed at $38.49. Of the 29 analysts covering it, 14 suggest "buy." Analysts' mean price target of $37.94 implies a 1.4% downside.
Article continues below advertisement
AT&T's free cash flow
AT&T has strong free cash flow and remains committed to rewarding investors with cash dividends. In the third quarter, the company's cash flow from operations fell YoY (year-over-year) to $11.4 billion from $12.3 billion, and its capex fell to $5.2 billion from $5.9 billion.
In the third quarter, AT&T's free cash flow was $6.2 billion, and its free cash flow dividend payout ratio rose YoY to 60.1% from 56.1%.
This year, AT&T expects gross capex of $23 billion, and free cash flow of $28 billion. This year, the company is targeting a dividend payout ratio in the 50% range, compared with 60% in 2018.
AT&T's dividend payments in the third quarter
On September 26, AT&T declared a quarterly dividend of $0.51 per share, payable on November 1 to shareholders on record as of October 10. AT&T has increased its quarterly dividend payments for 35 consecutive years. Its dividend yield of 5.3% amounts to an annualized payout of $2.04 per share.
In the third quarter, AT&T returned $3.7 billion to investors in the form of dividends, compared with $3.6 billion in Q3 2018. AT&T is one of the few telecom companies that pay a dividend. Giants T-Mobile (TMUS) and Sprint (S) don't pay dividends, and Verizon has a dividend yield of 4.1%. Therefore, in its peer group, AT&T appears to be a better pick for income investors.
Article continues below advertisement
Capital allocation plan
During AT&T's third-quarter earnings conference call on October 28, CEO Randall Stephenson outlined a three-year capital allocation plan focused on the company's dividend growth and payout ratio, share retirement, debt reduction, and portfolio review. CFO John Stephens said, "When you combine our dividend yield along with share retirements of more than 3% a year for the next 3 years, that provides a yield of about 8.5% per year. And when you factor in EPS growth, you get a solid double-digit return."
Debt and interest expenses
At the end of the third quarter, AT&T's long-term debt was $153.6 billion, while its short-term debt was $11.6 billion. Its net debt balance was $158.6 billion and its total debt was $165.2 billion. In comparison, the company's total debt was $176.5 billion on December 31, 2018.
AT&T is on track to hit its net debt-to-EBITDA ratio target of 2.5x by the end of this year. The telecom company is deleveraging its business using its free cash flow after dividends and monetization initiatives. This year, the company expects to monetize about $14 billion of its non-core assets.
Article continues below advertisement
Analysts expect the company's total debt to fall 9.6% YoY to $159.6 billion in 2019 and 8.1% YoY to $146.7 billion in 2020. In the third quarter, it spent $2.08 billion in the form of interest, representing a YoY increase of 1.6%. Analysts expect the company's interest expenses to rise 5.0% YoY to $8.4 billion in 2019 but to fall 9.4% YoY to $7.6 billion in 2020.
Elliott Management's stake in AT&T
Elliott Management, which disclosed a $3.2 billion stake in AT&T in September, has been pressuring the telecommunications giant to eliminate expenses. The activist investor has also asked the company to change its management structure and scale down its expansion ambitions. Elliott criticized the company for its acquisition of DIRECTV and Time Warner. The hedge fund wrote a letter to AT&T's board outlining a four-step restructuring plan to boost the company's stock price by 65% in two years.
Article continues below advertisement
AT&T's third-quarter performance
AT&T reported its third-quarter earnings results on Monday. In the third quarter, AT&T's adjusted EPS rose 4.4% YoY to $0.94, beating analysts' estimate of $0.93. The telecom giant's revenue fell 2.5% YoY to $44.6 billion, missing Wall Street's average estimate of $45.0 billion.