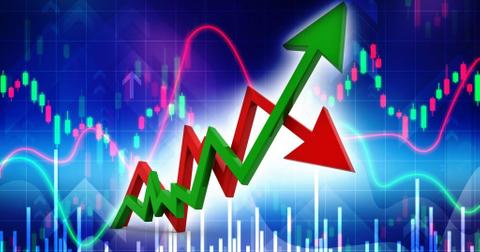 Is AT&T Stock Overbought or Worth a Buy?
By Ambrish Shah

Updated
Today, AT&T (T) stock was up 0.64% at $39.14 as of 10:10 AM ET. Yesterday, the stock fell 0.15% and closed at $38.89. At the closing price, the company's market capitalization stood at $284.2 billion. And the stock is currently trading 1.5% below its 52-week high of $39.50 and 45.1% above its 52-week low of $26.80. On a year-to-date basis, AT&T stock has returned more than 36% as of November 4. Comparatively, the S&P 500 Index has gained more than 22% year-to-date.
On November 4, AT&T stock got upgrades from two Wall Street analysts. UBS raised its 12-month target price for AT&T stock to $42 from $38. UBS maintained its "buy" rating on the stock. The new target price implies an 8% upside from the stock's closing price on November 4.
Article continues below advertisement
UBS analyst John Hodulik raised the target price for AT&T stock after the telecom company unveiled details about its new streaming service, HBO Max. The service is expected to launch next year, in May, with about 10,000 hours of content for $14.99 per month. HBO Max will compete with other over-the-top service providers like Netflix, Amazon, and Disney+. Disney is launching its own streaming service, Disney+, later this month. Hodulik also expressed optimism about AT&T's three-year capital allocation plan and a new cost-reduction focus.
Yesterday, Independent Research also raised its price target for AT&T stock from $38 to $40. It has a "hold" rating.
Analysts' recommendations and target prices
Overall, analysts are positive about AT&T stock. Among the 29 analysts tracking the stock, 48.3% recommend a "buy," 48.3% recommend a "hold," and the rest recommend a "sell." The mean target price of $38.29 implies a 1.5% downside from the last closing price of $38.89 in the next year. The median target price was $38.00 on the same day.
Last week saw several price target increases for AT&T stock after the company's earnings announcement and WarnerMedia Day event. J.P. Morgan raised its price target from $39 to $42, and Raymond James raised its target from $40 to $45. SunTrust Robinson raised its target from $31 to $36, and Guggenheim raised its target from $38 to $42. Analysts at Credit Suisse and Cowen and Company also upgraded the stock.
Article continues below advertisement
AT&T's Q3 2019 performance
AT&T's sales in the third quarter fell 2.5% year-over-year to $44.6 billion. The telecom company reported adjusted EPS of $0.94 in the September quarter. Analysts expected the firm to post adjusted EPS of $0.93. In the third quarter, AT&T gained 101,000 postpaid phone net customers versus analysts' expectation of 60,000 net additions. However, the company lost 1.2 million pay-TV customers.
In September, the activist investor Elliott Management revealed a position worth about $3.2 billion in AT&T. Elliott suggested a four-step restructuring plan to boost AT&T's stock price by about 65%. According to a CNN report dated October 28, "The plan, as described by Elliott Management, includes significantly enhanced operational efficiency with meaningful margin expansion, a full review of the portfolio, and no more major acquisitions."
AT&T's stock returns
On November 4, AT&T stock closed 2.4%, 4.1%, and 9.4% above its 20, 50, and 100-day moving averages of $37.98, $37.36, and $35.55, respectively. AT&T's 14-day relative strength index score of 61.7 suggests that the stock isn't oversold or overbought.
AT&T's upper, middle, and lower Bollinger Bands are $39.08, $37.90, and $36.71, respectively. The stock closed near the upper Bollinger Band on November 4, which suggests that it's overbought.
Peers T-Mobile (TMUS) and Sprint (S) were up 27.2% and 5.7%, respectively, year-to-date. According to an October 16 Reuters report, the $26.5 billion proposed merger between T-Mobile and Sprint received approval from the US Department of Justice and the Federal Communications Commission. However, the merger agreement still faces some challenges. Please see T-Mobile Provides an Update on Its Merger with Sprint to learn more.
T-Mobile's sales in the third quarter rose 2.0% year-over-year to $11.1 billion. The company reported adjusted EPS of $1.01 in the quarter. Analysts expected the mobile operator to post adjusted EPS of $0.96.
Sprint reported sales of $7.8 billion in the September quarter with EPS of -$0.07. These numbers were lower than analysts' sales estimates of $8.2 billion and EPS forecast of -$0.02.